Adel A. El-Labban, Group CEO & MD of Ahli United Bank B.S.C., discusses how strategic geographic diversification and anticipation of changing market demand were key to the bank's resilient pandemic performance.

Global Finance: How did Ahli United Bank's diversified model contribute to the bank's resiliency during the COVID-19 pandemic?
Adel A. El-Labban: In 2020, the global economy faced an unprecedented crisis from the adverse effects of the pandemic as well as volatile oil prices. In the Gulf region, the impact varied from country to country depending on extent of lockdown measures imposed by the respective governments as well as other crisis management initiatives. Regional governments that coordinated with central banks to institute stimulus measures protected their countries from catastrophic economic collapse and facilitated a more rapid economic recovery than countries that did not implement similar measures. Based on IMF projections, most of our operating markets are expected to experience economic contraction in 2020 ranging from 4.9% to 12.1%. Egypt is the exception, with expected economic growth of 3.5%.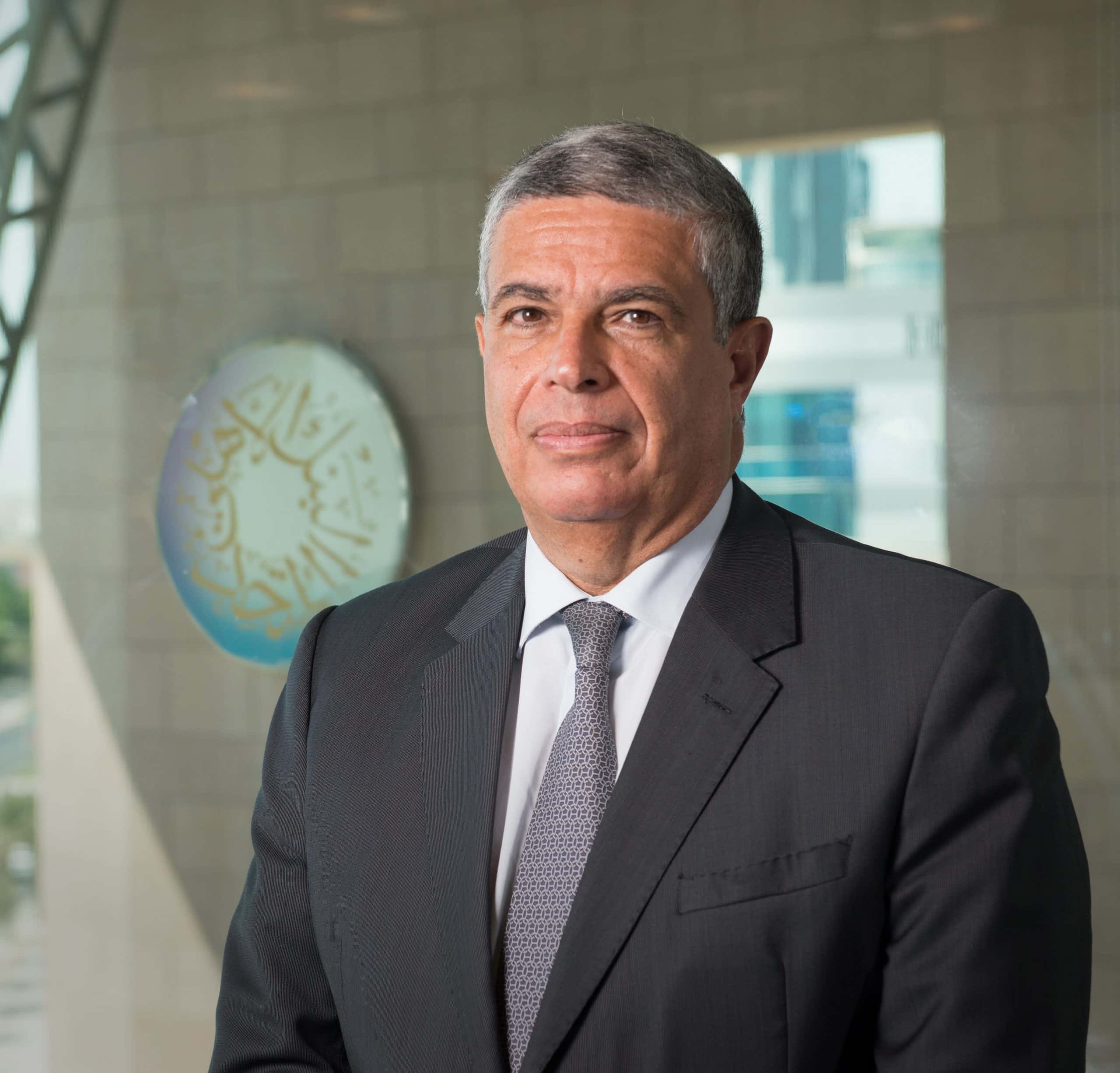 "AUB's solid performance last year proved the effectiveness of our geographic diversification model."

Adel A. El-Labban, Group CEO & MD of Ahli United Bank B.S.C.
AUB's solid performance last year proved the effectiveness of our geographic diversification model. Our business was effected but we performed better than most of our peers because we successfully navigated the uneven economic impact of the pandemic across different countries in our markets. We also proactively applied the lessons learned from one operating market to other operating markets thereby reducing negative impact of pandemic on customer service, staff and business.
Our AUB Egypt subsidiary was also resilient during FY 2020 with higher asset growth driving interest and fee income as well as trading and investment income. Due to Egypt's long-term growth potential, AUB Group increased its stake in AUB Egypt in 2020 from 85.5% to 95.7%.
GF: What new services did you introduce to meet increased digital demand due to COVID-19?
El-Labban: Our significant investments in operations and technology over the years ensured AUB was well positioned to provide customers safe and uninterrupted services through digital and physical channels. Throughout the pandemic, our clients had secure and convenient access to remote banking and our staff were fully trained to service customers from remote locations.
AUB realized the need for an effective mobile application based on usage trends as customers increasingly preferred mobile over traditional web-based channels. In 2018, we strategically implemented our Mobile application on a modern and robust mobile banking platform, laying the technological foundation for meeting customer digital demands. In 2019, we enhanced our Mobile app with cutting-edge technology to ensure services were secure and available at all times. Key initiatives to expand our Mobile app capabilities include fully digital onboarding for Retail customers, a fully automated direct processing mode for digital customer requests, and heightened security to detect attacks on apps in real-time.
GF: What risk management strategies did the AUB employ to safeguard bank capital?
El-Labban: AUB pro-actively strengthened our liquidity position by attracting new customer deposits, tapping bilateral bank facilities and increased repo borrowings. We continued our robust risk management process through a prudent, market-responsive credit strategy and maintained our early problem recognition and conservative provisioning approach combined with focused recovery initiatives.
GF: How is AUB assisting customers who were hard hit economically during the pandemic?
El-Labban: AUB has historically assisted customers during difficult times, which has contributed to our reputation as the preferred bank in the region. Throughout the current pandemic, AUB has coordinated with central banks and governments in our markets to extend initiatives supporting customers. We waived and capped fees, deferred instalment payments for eligible borrowers without additional interest and lowered interest rates to borrowers most impacted by pandemic.
AUB also launched various products and services to address emerging client needs, such as Al-Tajer for SMEs, POS-based Merchant Financing and further enhancements to AUB's flagship B2B product.
Sponsored by: