Siam Commercial Bank has been recognized for its innovation in bringing new clients on board efficiently and quickly while maintaining strict risk-management processes.

---
This is why Siam Commercial Bank (SCB)has won a Global Finance Innovators Award for 2018 for its Digital Business Account Opening solution. The Innovators recognize those institutions that identify new paths and design new tools in order to solve problems for themselves or their clients. "As Thailand's first bank and the country's leader in digital transformation, we always search for innovative solutions & services to reduce complexity and improve our customer experience," notes SEVP and Head of Commercial Banking Solutions, Pimolpa Suntichok. "We strongly believe that a customer's first impression is priceless for a positive future relationship with the bank. "SCB is already a leading financial institution in Asia, with net profits above $1 billion and a $20 billion mortgage book. Now, it has demonstrated its market-leading innovation by making it even smoother and safer for new clients to join the 14 million others who already rely on the bank.
SCB triumphed in this space thanks to its Digital Juristic Onboarding initiative, part of the $100 million the bank has invested in digital transformation for thefuture.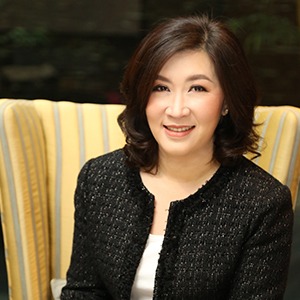 The bank embarked upon this project because previous onboarding procedures had suffered from unnecessary complexity, broken trust, redundantintermediaries, and limited access for some users.
There were four pillars in the Digital Juristic Onboarding plan. First, the customer experience had to deliver anytime/anywhere access that was seamlessacross channels, with an intuitive, exemplary interface and document and data reusability. This was achieved through a web service accessible by both desktop and mobile devices, with a single sign-on system across devices. This shortened the SLA (service level agreement) process from several days to 15 minutes, and through a "once and done" approach, data can be pre-populated and documents reused.
The second priority was process efficiency, with standardization by default. This was met through a single platform connecting the process from end to end — and the use of standardization across segments.
Third, using cognitive technology, the process ensured system traceability and the systematic capture of data and process completeness
Finally, risk management was not sacrificed, as system-driven checks provided clear end-to-end accountability. The design isfully digitally connected to more than 80 other financial systems, which helps to pre-populate data, while at the same time meeting the highest security standards set by the Banking Authority of Thailand.
Altogether, this resulted in the ability to conduct a Know Your Customer check in only five minutes — from confirming the ultimate beneficial owner of the account to a digitized KYC risk-level score. In turn, this meant a new account could be opened in just 15 minutes.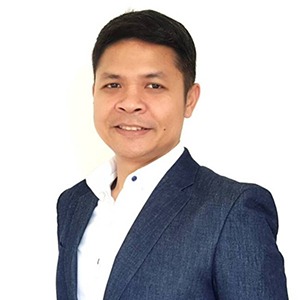 For clients, this digital business account opening process vastly improved their experience. The advanced digital KYC system removed the struggle of gathering and signing multiple documents and the potential inconvenience of arranging a visit to a bank branch, so SCB could open a business account within minutes on a single tablet device with the only requirement being customer's ID card. With the ID card, all the other necessary documents and information could be retrieved through multiple channels for thorough KYC due diligence and instant account opening.
While the project originated simply as an automated KYC check, SCB's transformation team of consultants and bankers – primarily business experts, unencumbered by day-to-day KPIs and schooled in agile techniques, business analytics, fintech, and modern architecture – quickly realized that this could also incorporate other options to create the most seamless experience possible for clients — and minimize disruption to their business. "In order to rapidly deliver the digital disruptive customer experience, SCB incorporates the power of Technology, Process and People simultaneously," says Program Director, SVP, Peerapatana Ketboonchoo. "We move from multiple point solutions to perfect integrated journey, from traditional project management to agile approach delivery and from departmental silos to the joint team in digital garage. All of which aims for the single perspective to create best-in-class customer experience."
As result, SCB has created this award-winning, industry-leading standard for helping new business clients open an account. "At SCB, we put our customersfirst and always aim to deliver an exceptional Customer Experience," explains Product Owner and SVP, Arthit Sriumporn.Within Business Account Opening, that means: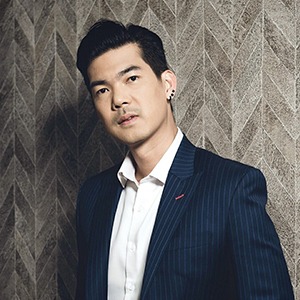 1. No Document Required
2. Only One Signature
3. Realtime Activation
4. Service Anywhere
"We continue to enhance our application to support every Commercial Products Onboarding," says Sriumporn. "At the end of the day, Business Banking with SCB will be ready at the customer's fingertips."
Sponsored by: