Opportunities abound in trade finance.

Supply Chain Finance (SCF) means big business at RMB Corporate Banking. The SCF division is currently one of the biggest providers (based on implementations) of SCF solutions in South Africa. At the heart of its SCF offering is a sophisticated cloud-based, automated platform from where buyers and suppliers can do their transactional banking and optimise their working capital cycles. This is just one of many reasons RMB has recently been awarded the 'Best SCF Provider in Africa' fromGlobal Financemagazine. Adriaan Els, Head of Lending at RMB Corporate Banking, tells more.
Our company has been aggressive in extending days payable with our suppliers. RMB's facility is a huge relief for our suppliers. Not only has our cash flow position improved, but we have reduced the work required by our operations team to pay thousands of suppliers to just paying the bank.

—Richards Bay Minerals
"Clients have become more sophisticated in the way that they optimise their cashflows. They need more visibility and control over their financial transactions—they want to make better decisions in real time, while improving their cash flows and working capital cycles. Our job is to deliver functionality. We do this by giving treasurers visibility in one secure place to all bank accounts across multiple legal entities, jurisdictions and banks.
"Our SCF solutions enable both buyers and sellers to optimise their working capital. Buyers are able to extend their payment terms, while suppliers are given the option of early payments. They can also increase the days payables outstanding or get additional discounts from suppliers. We believe that a great way to stabilise the supply chain and assist suppliers with managing costs, is to provide cash flow visibility and on-demand working capital finance," says Adriaan.
Unlock Value Trapped in Creditors
"We recently tailor made a creditors optimisation solution for one of our clients (Pick 'n Pay) to unlock value trapped in creditors. This solution enabled Pick 'n Pay to extend payment terms to their suppliers and to obtain early settlement discounts by giving suppliers the option to receive early payment on their invoices. Pick 'n Pay was able to generate additional cash flow via the extension of creditor terms, while suppliers in turn were given the option of immediate online invoice payments which improved their cash flow," adds Adriaan.
Digital Disruptors
Adriaan says that Supply Chain Financing at best involves many stakeholders, technical challenges and complex regulatory issues. Added to these complexities is the new wave of Fintechs, non-bank players and digital disruptors who are entering the market. Traditionally, Fintechs were used only for back office functions. This is no longer the case. These Fintechs are now offering the market and SCF clients a multitude of digital channels at their disposal.
As early adopters of technology, Adriaan is confident that RMB is in the right position to counter these potential 'threats'.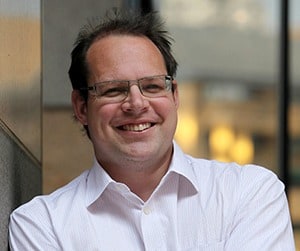 "Technology, collaboration and a relentless approach to remain client centric form the key pillars of our business. Our sophisticated omni channel solutions through our Online Banking EnterprisesTM platform offer our clients (irrespective of their business and location) access to a range of payment channels through a secure, controlled, single and seamless interface. These channels range from Host-to-host and online payments to cheques, petty cash and eForex. These are suitable for all ad-hoc or batch payments and electronic collections and can be integrated with all major line-of-business systems for optimal transaction processing and reconciliation," adds Adriaan.
Collaboration
"We work closely with our network of industry experts and specialists in Corporate, Treasury and Investment Banking to create innovative and sophisticated real-time solutions to enhance our clients' transactional activities and SCF needs to ultimately deliver real value to their business.
Technology is only part of the solution. We can only do this successfully by truly knowing what our clients want and need. We spend many hours with our clients to understand their business, their specific financial processes and operational challenges to ultimately design innovative SCF solutions that will help them realise their vision and grow their businesses," adds Adriaan.
Best of Both World's
"RMB's award-winning SCF solutions are designed to benefit both buyers and suppliers. Buyers and sellers benefit from ease of access to cash when needed—thereby reducing the balance sheet risk inherent in the supply chain. The process also helps to ensure an uninterrupted flow of goods and services to the buyer. The rate charged by the funder is determined by using the buyer's creditworthiness rather than the supplier's. The buyer is then in a position to negotiate early settlement discounts with suppliers. Extension of credit terms will result in improved working capital ratios for the buyer," says Adriaan.
Thanks to our RMB and FNB colleagues we are the first bank in the South African banking sector to implement a fully automated SCF solution for our suppliers.

—FirstRand Bank Ltd
We recently implemented a customised SCF solution for another one of our clients, Columbus whose suppliers requested shorter payment terms. On a previous occasion we provided funding to Columbus's suppliers by discounting promissory notes. This process was however very cumbersome which prompted us to come up with a less time-consuming option. Because the client's supplier volume is not big, we devised a programme to run off a manual basis. The new model enabled Columbus to benefit from a negative confirmation process and enabled them to negotiate even better payment terms with their suppliers. The suppliers in turn benefitted from cheaper funding and extra liquidity," adds Adriaan.
Bright Future
In just over two years, RMB SCF has grown the business from four live SCF programmes to another five in the implementation phase, with 3 800 discounted invoices (ZAR177-m) in 2016 to over 100 000 invoices (c.ZAR2-bn) to date.
"In the end, it's about combining the right people, products, platforms, cutting-edge technology and Solutionist thinking that gives us and our clients the winning edge and to stay relevant in a constantly changing world," concludes Adriaan.
Sponsored by: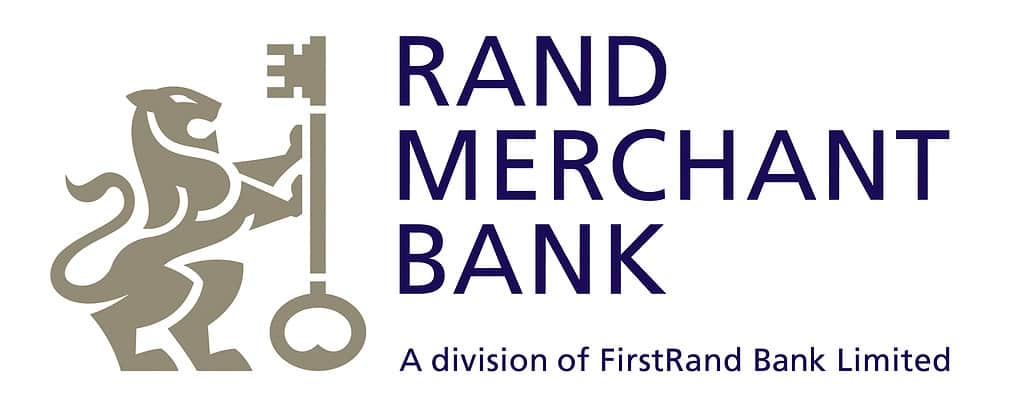 ---