Vietnam's banking industry is evolving rapidly driven by a digital transformation that is making everyday banking simple, easy, and convenient for customers across the country. Being at the forefront of this change offers huge potential for growth, says Pranav Seth, Chief Digital Officer at Techcombank.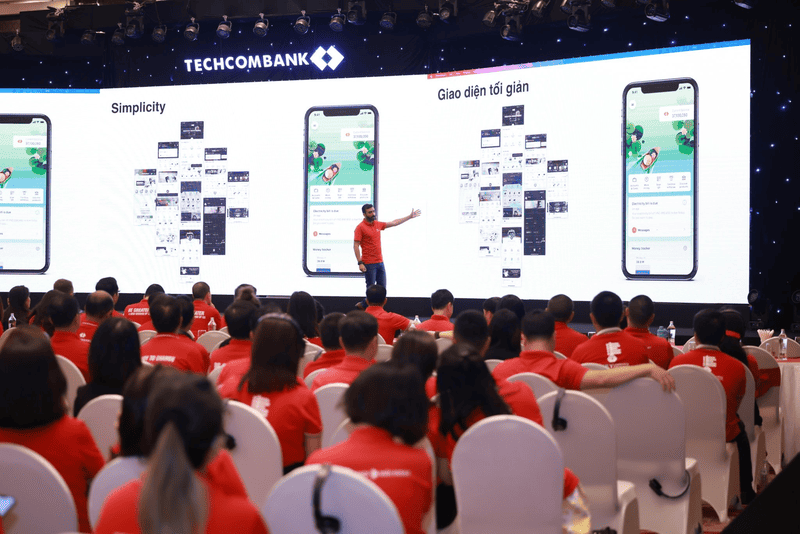 The tide of digital innovation sweeping through the banking industry globally is reshaping the industry in Vietnam – to such an extent that it is the subject of local talk shows.
Speaking in a televised event in late September 2022, Le Anh Dung, Deputy Director of the Payment Department at the State Bank of Vietnam (SBV), the country's central bank, said the industry has poured around VND15 trillion (US$631 million) into digital transformation.
Vietnam Technological and Commercial Joint-Stock Bank (Techcombank) is playing a big part in this evolution, having moved earlier than many of its peers to enhance its digital services and product offerings.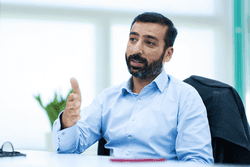 "We want to help change the banking industry in Vietnam, to financially empower more and more people across the country by bringing digital products and services to our customers fingertips so they no longer need to visit a branch", explained Seth.
A notable milestone in Techcombank's digital transformation was the launch in late 2021 of its new mobile banking app, carefully designed based on feedback from over 3,000 of the Bank's customers. Since then, more than 90% of the bank's active retail customers had been successfully migrated to the new app.
These investments in digital innovation have seen immediate results. In the second quarter of 2022, 53% of Techcombank's newly opened accounts and 36% of newly issued credit cards were made through the bank's various digital platforms.
A three-pronged strategy for growth
Techcombank's adoption of digital technologies is part of a five-year transformation strategy, based around three pillars – digitalisation, data analytics and talent – that will run until 2025. Underpinning this strategy is the Bank's philosophy of "customer-centricity" that places an emphasis on understanding individual customers and providing them with simple, easy, and convenient experiences and solutions to meet their needs.
This strategy already appears to be working, with the Bank reporting strong and sustained growth momentum over recent years. In 2021, the Bank became the first non-government owned bank in Vietnam to reach over US$1 billion in pre-tax profit.
Inevitably, enhancing its digital and data processing capabilities have been central to Techcombank's performance. "We have a mindset more similar to a fintech business than a bank, in terms of wanting to be nimble in adopting new technologies," explained Seth.
The Bank also sees itself as evolving into a cloud-based organisation that can use its ever-growing data lake to drive better and faster decision-making. Such a 'cloud first' strategy is part of a US$500 million investment plan to upgrade its technology infrastructure by 2025.
Also fundamental to the Bank's transformative approach is its commitment to attracting and empowering the best talent – both from within Vietnam and among Vietnamese expats working overseas. In 2021, for instance, to facilitate its transformation, the bank hired an additional 4,375 new employees, about 700 of whom were focused on technology, digital and data.
"Techcombank's people strategy aims to unlock the full potential of employees and inspire them to be a driver of change in the banking industry in Vietnam", explained Seth.
In July of this year, Techcombank ran the first ever overseas talent roadshow to be conducted by a Vietnamese bank in Singapore and London. A further roadshow to San Francisco is planned in December.
Change banking, change lives
Techcombank's passion to lead and be a force of change in the industry has inspired its vision to "Change banking, change lives".
This vision is manifesting itself in the simple and easy experiences and product offerings the bank is bringing to its customers, which it claims are largely unique in the Vietnamese market. For example, its new mobile banking app "is like a personal assistant in your pocket" explained Seth, enabling customers to open an account, conduct payment transactions and access a range of other everyday banking services "on-the-go" and at the click of a button.
Techcombank is also applying digital innovation and data analytics to improve the in-branch experience and reduce waiting times. Its recently launched iDO digital branch platform enables branch staff to conduct a range of banking services, such as account opening and credit card approvals, from a tablet using processes that are 100% paperless.
Among Techcombank's other initiatives to foster change and make banking more convenient is a recent partnership with Masan to co-create the WINLife ecosystem. Announced in October, the partnership aims to bring the bank's financial services into Masan's network of stores across Vietnam.
"It is the first ecosystem of its kind in Vietnam, bringing together two leading Vietnamese brands in banking and retail to offer customers a host of essential financial and non-financial services on a single platform," explained Seth.
Two months earlier, in August this year, the bank launch another first in Vietnam – a new financial brand dedicated to the 'Why Not?' generation of digitally savvy customers in their mid-twenties to late thirties.
"We want to make banking seamless and easy, to let the next generation bank in a new way that is tailored to their needs and preferences," added Seth.
These new innovations and initiatives reflect the bank's customer-centric philosophy and have helped it to attract more than 10.1 million customers across Vietnam.
Further validation of the bank's strategy came in late September 2022, when it received an upgrade to its credit rating – to Ba2 – by Moody's Investor Service. This was based on analysis by the rating agency that Techcombank has the strongest creditworthiness among all Vietnamese banks, highlighting its capital and profitability levels as key strengths.
Taken together these milestones show that the pieces of the puzzle are fitting together for Techcombank, and it appears well on its way to achieving its goal of becoming one of the top 10 banks in Southeast Asia and delivering on its brand promise to 'Be Greater'.
Sponsored by: