ANZ: Digitizing trade is the way forward.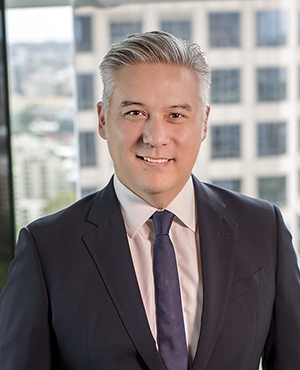 Trade digitisation is essential for the industry in order to drive efficiencies across all processes and enhance security. Australia and New Zealand Banking Group (ANZ) is looking at this from two angles, firstly how to drive efficiencies in existing manual processes. This is a short-term approach for increasing automation efficiency. The bank is also looking at the issue from a longer-term perspective, in terms of how it digitises processes to completely eliminate paper.
"On the short-term challenges, we have been working with machine learning in our Bangalore hub for just over a year," says Michael Lim, head of trade and supply chain at ANZ. "Last year we invited five vendors in and gave them a process each and asked them to show us how they would automate that using the various elements of machine learning, such as natural language processing and image recognition technologies."
Following a live pilot in April, ANZ is now running some of its volumes through an engine that identifies vast amounts of data for the bank's anti-money laundering (AML) and sanctions processes. "When we roll it out more broadly across our business, it will reduce the turnaround times for our customers by around 30%-50%," says Lim.
Regional Connectivity
As a bank that connects its home markets of Australia and New Zealand with the Asia Pacific region and beyond, ANZ is working on a number of trade innovation projects across its network.
On the longer-term project side, the bank is part of the Hong Kong Monetary Authority's (HKMA's) distributed ledger technology (DLT) project, one of seven original banks to take part. The consortium is currently working with the HKMA to build that, with the goal to do a first live trade before the end of the calendar year.
Additionally, the bank is part of the Monetary Authority of Singapore's (MAS's) national trade platform project. Lim explains that ANZ is also part of the MAS and HKMA collaboration to build the Global Trade Connectivity Network (GTCN):
"We are actively participating in the working groups around the development of these projects. We are really keen to be part of these projects because these are two key financial sectors for our region, where a significant part of the paper and financial trail for international trade runs through. The proactive involvement of the regulators in these places is some of the best momentum we have seen towards trade digitisation."
In Australia, one of the bank's first projects was a proof of concept (PoC) project last year using DLT to replace paper guarantees. ANZ executed the PoC with Westpac, IBM and shopping centre operator Scentre Group, and the group is now working through to a live pilot.
Collaboration on Innovation
In the past 12 months, there has been increased discussion between the various consortiums in the trade digitisation space, with a focus on interoperability. "It is encouraging to see that the various consortiums are having that conversation around interoperability and common standards," says Lim.
One example if this is the HKMA/MAS GTCN project. Hong Kong provides access to mainland China, while a consortium of Japanese and Korean banks have approached HKMA/MAS to be a part of the project at a future date. "Predicting an outcome in this space, the addition of the Association of Southeast Asian Nations (ASEAN) to the project when they are ready could potentially give you a trade digitisation standard for Asia," says Lim.
Trade digitisation benefits everyone involved. It benefits the banks from an efficiency perspective, but it also benefits regulators around the detection of fraud when you start digitising and eliminating paper. There are also medium-term benefits for small to medium-sized enterprises (SMEs). "By eliminating paper it is easier to manage operational risk, and this also brings visibility to the supply chain," says Lim. "This will potentially lead to more funding and new funders moving into that space. The next few years will be an exciting time for the trade finance sector."
ANZ will be at Sibos 2018 in Sydney, 22-25 October.
---