With roots reaching back over 100 years, AMEN Bank is among Tunisia's most successful and dynamic banks today. Néji Ghandri, Chairman of the Board of Directors, Amen Bank, explains how the bank has sustained its strong position over many decades and continues to bring market-leading innovation in Tunisia's financial sector.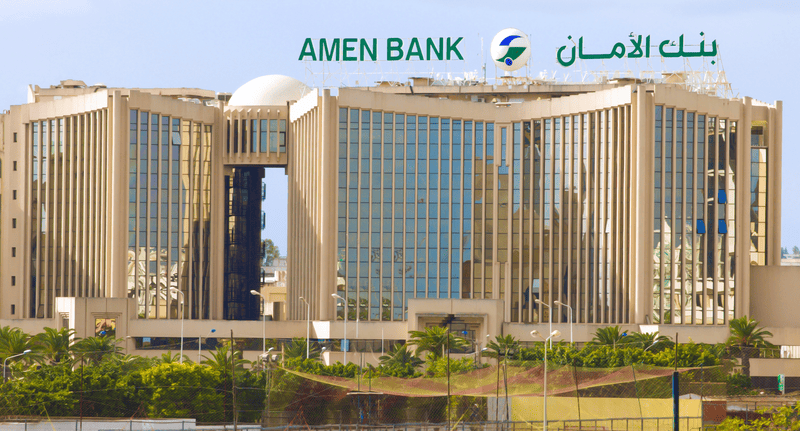 Throughout its long history, dating back to the 1800s, AMEN Bank has never ceased to take up challenges with the primary objective of maintaining our position as one of Tunisia's most successful and enterprising banks. Thanks to our good governance, AMEN Bank has also become a reference bank in Tunisia, while enjoying an excellent reputation on the international level.
Universal and 100% Tunisian, AMEN Bank is at the heart of the El AMEN Group, a diversified group with strong synergies that is also recognized for its solidity. El AMEN Group includes more than fifty companies operating in a wide range of strategic sectors, such as finance, health, agribusiness, tourism, trade in equipment and transport.
More than a century of growth & transformation
As part of the El AMEN group, AMEN Bank has thrived, benefitting from the overall group's strong growth for more than a century. This has ensured our stability and durability and, as a result, AMEN Bank has been well positioned to face intense competition within Tunisia's banking industry. We also have a strong foundation that has helped us to adapt and innovate to maintain a competitive edge in our continually evolving and now technologically demanding market environment.
In our unceasing quest for customer satisfaction and optimization of our resources, AMEN Bank has been at the forefront of banks that have understood the need to change: we are constantly developing our technology and modernizing our risk management by maximizing our computer system and generalizing its use throughout the management processes.
Renowned as a leading innovator in Tunisia's banking sector, AMEN Bank launched Tunisia's first online bank in 2009 and the country's first online direct bank in 2015.
Building Tunisia's bank of tomorrow today
AMEN Bank's successful innovation strategy has included downstream and upstream precursor projects in digital transformation. Our most important Tunisian banking innovations include AMEN First Bank, the first digital bank in Tunisia; AMEN Mobile, our mobile banking app; Amen FX, our online foreign exchange platform; Dinar Express, our card-less money transfer app; AmenPay, Tunisia's first mobile payment application; and AmenBot, our customer advisor based on artificial intelligence. In addition, our Ne@r platform, which we launched in 2020 to support customers' emergency banking needs during COVID, was Tunisia's first interactive electronic banking services platform.
As part of our NEXT transformation program, we currently have 27 projects in which the entire AMEN Bank network has been involved that have exceeded the 90% average completion rate. This progress has created 156 points of sale serving individuals, professionals, and SMEs, as well as four prestigious Business Centres dedicated to Corporate and Institutional clients (Sousse, Sfax, Tunis, and Berges du Lac), which now operate according to the new NEXT model.
Best Bank in Tunisia 2022
Through our continued dedication to customer-service excellence and leadership in shaping the future of Tunisia's banking sector, AMEN Bank has been distinguished once again as Global Finance's "Best Bank in Tunisia in 2022" for the third consecutive year This ranking has become a standard of excellence and trust within the global financial community.
This international recognition confirms AMEN Bank's financial strength and innovation strategy, the expertise of our teams, and our commitment to serving our clients. We remain determined to offer the most innovative banking products and services in Tunisia with a keen focus on customisation to meet the emerging needs of our clients.
Sponsored by: