SHARED SERVICE CENTERS
There are many options for how to set up and roll out a shared service center, providing an approach for every budget and corporate structure.
By Denise Bedell
As the recession thaws and purse strings again begin to open for slightly larger-scale projects with a longer-term return on investment, shared service centers (SSC) are in central focus for CFOs and treasurers eager to reduce costs and centralize processes. Dwayne Prosko, director in KPMG's shared services and outsourcing advisory group, notes that centralizing transactional activities frees up finance staff to focus on more value-added activities like decision support and business analytics that help drive the revenue growth of the business. "In short, it enables finance to be less of a numbers-checker and more of a business partner," he says.
The increasing interest in moving to shared services is being driven by the economy and the continuing need for companies to increase efficiency and reduce cost, according to Al Fish, vice-president of professional services at Basware North America. "The shared service center doesn't just bring cost savings, it provides a lot of other benefits to companies: They are able to unify processes and have better visibility into the financial activities of the company," Fish says.

Depending on budget, corporate preferences and goals of the project, how a shared service center will be implemented can be very different from company to company. At a time when many businesses have limited available resources, some are taking a slower approach to implementation, while others are pushing forward with regional or global rollouts to garner maximum advantage. In addition, companies have very different stances on how to structure an SSC—whether to house a single function within one SSC and focus on driving costs out of that process as much as possible, or to have multifunction SSCs.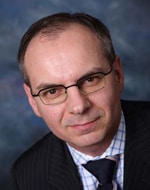 Prosko: Centralizing transactional activities frees up finance staff
In some cases companies are looking at shared service as a deployment option for a particular function. The goal is then to implement absolute best practice within that service and function and set very specific efficiency and cost-reduction goals. Notes Fish: "With the SSC you are able to build up individuals with specialties that are able to effectively work on specific processes, making them more proficient in those specializations."
According to Craig Himmelberger, solution marketing director at software provider SAP, this approach is quite common in the US. He says: "In the American approach, they might say, 'Let's make this the best A/P [accounts payable] center we can,' and they are very focused on cost saving and metrics."
In contrast with the multifunction approach—where various functions are offered on a shared service basis—the focus is more on qualitative metrics. Says Himmelberger: "More so in Europe we see deployment of multifunction SSCs, where instead of having a center for specialty, the shared service center is built bearing a broad range of processes in mind." One advantage of the multi-function approach is that as new functions are rolled out, the SSC staff become that much faster at managing the rollout process.
Choosing How to Roll It Out
In addition to the types of function that are included in an SSC, companies also have a number of options for how to roll out a shared services center. How a company chooses to go forward with such a project will depend on a number of factors, including its project goals, budget, corporate structure—centralized versus decentralized—and corporate environment. Companies may choose to roll them out on a grand scale, centralizing and pushing an entire function or department into the SSC at one time; or they may take a slower approach, offering the service to an in-house unit to develop.
The second approach treats the SSC as a cost center that must market its service to subsidiaries and bid competitively for the business. There are a number of advantages to this approach. First, it encourages internal competitiveness and efficiency creation. Second, services can be rolled out slowly, and the costs can be extended over a longer period of time.
Finally, for a decentralized company where individual units may push back against a full rollout, this is a gentler approach. Global relocation firm Crown Worldwide is a clear example of the gradual rollout and internal marketing of shared services. The company has a shared service center in Malaysia. Alpesh Sanghavi, director of operations of the group shared service center at Crown Worldwide, says: "Given the acquisitions and expansion that Crown saw over the past ten to fifteen years, it made sense to set up a shared services center."
Because Crown expected some resistance to the shared services concept and did not want to disturb local autonomy, it chose to commence with a small operation and build gradually. Sanghavi says the goal is to be able to move things to Malaysia at a pace that is comfortable for local in-house clients and for the SSC itself. The Crown SSC went from one staff member in 2006 to its current staff of 51.
Although there are several different approaches that a company can take, one thing that is clear is the companies are once again seeing the value of moving to a shared services approach for finance and treasury functions. Robert Cohen, vice-president at Basware, says: "When things get tight and profits get squeezed, companies look more closely at the internal organization to save money. As a result more organizations are being charged with finding ways to cut costs, and the SSC is a natural conclusion."
Central to the thoughts of any CFO or treasurer today is the issue of compliance in global operations, yet that is something that is often overlooked or undermanaged in the SSC, according to David Lewis, director in business services and outsourcing at consultancy BDO. According to Lewis, compliance is seldom a primary consideration, but, if not addressed, it can create big risks and reduce performance gains of the SSC. "We have found that when companies are entering these projects, they are focused on big wins around transactions, but it is important to bear the compliance aspect in mind from the beginning," Lewis says. "Compliance is often an afterthought in these projects, and then out of the blue you end up getting a tax penalty from, for example, the Egyptian tax authorities that you did not expect," he says. "But if you think about compliance from the beginning, then you are able to avoid those surprises."
In a recent study of corporate shared service centers and compliance, BDO found four key problem areas with local compliance: poor process performance, with fragmented reporting responsibility and a lack of coordination on compliance processes; operational problems, with the need to understand a broad range of local regulations and language issues; employee issues, with high staff turnover and the need to safeguard local knowledge; and market challenges.
The study notes: "Local compliance is necessary but was not ranked a priority by our study group, and accordingly performance levels can vary dramatically, affecting corporate cost-effectiveness and process efficiency." In addition, compliance can be vital to continuity of operations: "In some countries, errors or lateness in compliance can go beyond mere penalties and lead to the closure of commercial operations," the study says.