WHO'S WHO
Who's Who in Treasury and Cash Management
By Vanessa Drucker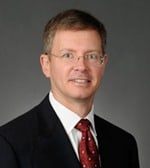 Donald E. Berk Senior Vice President,
Corporate & Institutional Services
Northern Trust
As director of product and process management for enterprise banking services at The Northern Trust Company in Chicago, Donald Berk serves customers in both corporate and institutional business, and personal financial services banking. His responsibilities include strategic planning, marketing, product management and product development. He is also responsible for the operation of the bank's federal savings bank, personal financial services business continuity and vendor management. Berk led the initiative to outsource check-processing services, developed the bank's first online capability and Web portal and recently oversaw the installation of a fully image-enabled teller platform.
---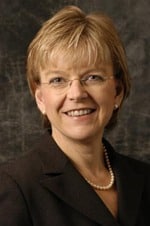 Carole L. Berndt Global Corporate Banking, Head of Global Treasury Services, EME
Bank of America Merrill Lynch
Carole Berndt is the head of global treasury services for Europe, the Middle East and Africa (EMEA), for which regions she is in charge of the end-to-end product, business, technology and operations and client sales management strategy for treasury business. Previously, Berndt led the client delivery team for Citigroup in New York, with global responsibility for end-to-end delivery of implementation, service and client technology for its global treasury products portfolio.
---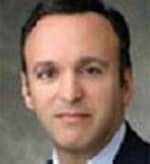 Alan Bieler
Vice President and Treasurer
Marsh & McLennan Companies
Alan Bieler is responsible for worldwide treasury activities for MMC and its subsidiaries, which provide global services in risk, strategy and human capital. After starting at MMC in 2001 as assistant treasurer, Bieler was appointed treasurer in October 2006. Before joining MMC, he spent eight years at PepsiCo, where he served in a variety of positions, including director of corporate finance and director of international treasury. He has also worked at Cooper Industries and with GE Capital Corp.
---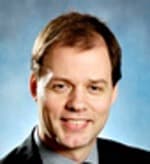 Mikael Bjertrup
Head of Cash Management Products and Channels
Nordea Bank
Mikael Bjertrup oversees the cash management products and channel development, which involves managing and developing Nordea's cash management global offering. His department is in charge of a broad range of collection, payment and treasury services, as well as electronic channel solutions directed primarily toward corporate customers. Mikael Bjertrup is known for his innovative ideas, customer-driven approach and his strong focus on involving Nordea's customers in product and channel development.
---
Mark Buitenhek
Global Head of Payments & Cash Management (PCM)
ING Commercial Banking
Mark Buitenhek took up his current role in February 2010, following over 20 years of diverse positions in banking. He brings more than 13 years of high-level experience in payments and related areas. PCM is central to banking at ING. The unit outlines the strategy for all payment products and services, including the definition of business models and target architectures for all client groups within ING.
---
Paul Camp
Global Head of Cash Mgt. Financial Institutions, Global Transaction Banking
Deutsche Bank
Paul Camp has helped establish Deutsche Bank as a premier provider of payment and cash management services to financial institutions around the world. Camp's management expertise has helped the bank become a market leader across all major currencies. Deutsche Bank is the world's largest euro clearer, a top-five US dollar provider and the emerging leader in cross-currency payments via the bank's recently launched FX4Cash solution. Camp oversaw the bank's investment in Eurogiro, the financial messaging company for postal organizations and the world's second largest network for cross-border payments, providing linkage between Deutsche Bank's global product capabilities and Eurogiro's reach to over two billion customers.
---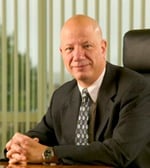 Eric Campbell
Chief Technology Officer
Bottomline Technologies
Eric Campbell, a pioneer in the financial services industry, co-founded ICM, one of the first electronic banking companies to offer Internet-based cash management platforms. Since 2000, as Bottomline's chief technology officer, Campbell has worked with the largest financial institutions in the world to craft their cash management strategies. He also leads customer projects involving the WebSeries® Global Cash Management platform, designed to address the most complex payments and reporting requirements. The US Patent and Trademark Office has recognized Eric's innovations with the issuance of nine technology patents in his name.
---
Maria Natália Canêlo
Managing Director & Head of Corporate International Services
Millennium bcp, Portugal
Maria Natália Canêlo is head of corporate international services, an area within the international division of Millennium bcp, Portugal, which is composed of two competence centers: Millennium Trade Solutions and International Business Platform. Her responsibilities include support to corporates and medium-size companies in all types of trade-related and cash management products—from structured documentary business to risk management and liquidity management—offering clients innovative and tailor-made solutions to help their commercial activities succeed globally.
---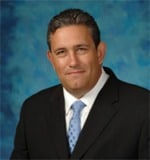 Jeff Cappelletti
Corporate Treasurer and Risk Manager
G4S Wackenhut
Jeff Cappelletti currently acts in two capacities: He serves at G4S Wackenhut, a $2 billion multidivisional company with 4,000 employees worldwide, and also as president of Titania Insurance Company of America, one of the largest US captive insurance firms. From 1995 through 2000, he worked at NAL Financial Group, one of the main servicers of nonprime automobile finance contracts, operating a $400 million servicing portfolio. Since 2007, Cappelletti has been on the board of Junior Achievement of the Palm Beaches, a nonprofit that educates pre-adults in financial literacy.
---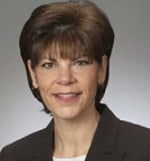 Pamela A. Carson
EVP, Group Executive for Global Treasury Management and Global Trade Services
KeyCorp
Pamela Carson's groups at KeyCorp provide cash management and trade solutions and services to the bank's commercial, corporate and consumer clients. Carson began her career at Key in 1992, forming and managing credit production management, channel management and Internet strategy for the commercial bank. She serves on the boards of Cuyahoga Valley National Park Association, Ohio University and the Nature Conservancy.
---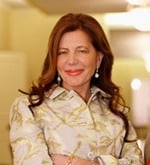 Alberta G. Cefis
Executive Vice President and Head of Global Transaction Banking
Scotiabank
Alberta Cefis is leading the evolution of cash management, payments, trade services, correspondent banking, e-commerce and e-banking at Toronto-based Scotiabank. Cefis joined Scotiabank in 1999 and assumed her current position in May 2006. In 2008 she was named among the 25 Most Powerful Women in Banking by US Banker Magazine; she was inducted into the "Hall of Fame" of Canada's Top 100 Most Powerful Women in 2007; and in that same year the Federated Press awarded her the honor of Canadian Woman Leader of the Year.
---
Michael Connolly
Vice President and Treasurer
Tiffany
Mike Connolly has spent over 21 years with Tiffany, the world-renowned jeweler and specialty retailer with retail stores and manufacturing and distribution facilities throughout the US, Europe, Asia and Latin America. His primary areas of responsibility include treasury operations, global tax matters, financial risk management, operational risk management, credit, accounts receivable and insurance. He is also a member of the Tiffany & Co. pension, enterprise risk management, business recovery and continuity, security and safety committees.
---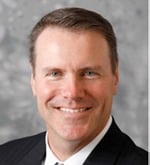 J. David Cruikshank
EVP, BNY Mellon, Head of Global Sales & Relationship Management
BNY Mellon Treasury Services
BNY Mellon's Dave Cruikshank joined the bank in 2003, following service with Citibank and ABN AMRO Bank in various global transaction services management positions. These roles included European head of marketing, sales and service; global head of working capital management solutions delivery; and head of client service and implementations for North and South America. Appointed head of global sales for BNY Mellon Treasury Services in 2008, he was promoted to executive vice president last fall and serves on BNY Mellon's operating committee.
---
Francesco Vanni d'Archirafi
CEO Global Transaction Services (GTS)
Citi
Francesco Vanni d'Archirafi leads one of Citi's strongest businesses. GTS maintained its track record of steady growth despite ongoing market challenges, with 1Q 2010 income up 3% year-on-year and 3% quarter-on-quarter. Under d'Archirafi the business has expanded its commitment to growth and innovation and continued to attract top talent. A global provider of transaction services and infrastructure to top corporations, financial institutions and government entities in every region, GTS is an essential participant in the arteries of the global financial system and a cornerstone of Citi's services strategy.
---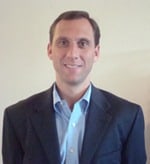 Christopher Donus
Assistant Treasurer
Freescale Semiconductor
In July 2008, Christopher Donus joined Freescale Semiconductor in Austin as assistant treasurer, where he is in charge of all aspects of corporate finance, financial risk management and cash management. Before coming to Freescale, Donus was the assistant treasurer, corporate finance, at Hertz Global Holdings for three years. During that tenure he oversaw all financing activities, including asset-backed facilities and traditional corporate loans. Before joining Hertz, Donus worked in the treasury department of Lucent Technologies.
---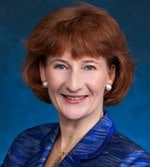 Karen Fawcett
Group Head, Transaction Banking
Standard Chartered
Karen Fawcett oversees the global performance of transaction banking, encompassing trade finance, cash management, securities services and the global electronic channel suite. Her group's efforts to drive rapid revenue growth across transaction banking products support wholesale banking's core strategy. Fawcett joined the bank in 2001 from Booz Allen Hamilton, where, as vice president and partner, she focused on the financial services sector in Asia Pacific. She is a member of the BAFT transaction banking global leaders group and was recently named "Transaction Banker of the Year" in The Asset Triple A Transaction Banking Awards 2009, by The Asset magazine.
---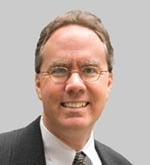 Kenneth Frier
Chief Investment Officer
Hewlett-Packard
Kenneth Frier's team at Hewlett-Packard is responsible for the investment of $30 billion in retirement plan assets in the US and at HP's foreign subsidiaries. Under Frier's leadership, HP was one of the first companies to fully immunize its US defined benefit plan, moving entirely out of public equities and into a fixed income asset/overlay strategy, near the stock market peak in 2007. During Frier's 25-year treasury career, primarily at HP, Disney and Oracle, he has raised over $15 billion of funding in the term debt market and more than $30 billion in share repurchase spending (including three large structured transactions) and supervised over $100 billion a year of derivative transactions.
---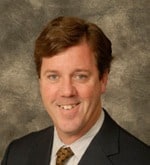 Michael B. Gallagher
EVP, Global Head of Financial Institutions Payments and Clearing, Head of Payments and Cash Mgt. North America
HSBC Bank USA
Michael Gallagher is in charge of HSBC's payments and cash management for North America. In addition, he has overall responsibility for all of the HSBC Group's currency clearing activities for the financial institutions sector worldwide. Gallagher, who has accumulated more than 25 years of banking experience, joined HSBC in 1997. Prior to HSBC, he held a variety of senior positions at CoreStates Financial in Philadelphia, Tokyo and New York. Gallagher is a member of The Clearing House's PayCo Board and of the Federal Reserve's payments risk committee.
---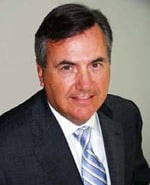 James G. Graham
Executive Vice President and Head of Domestic and Global Treasury Management
PNC
James Graham's PNC experience includes positions as business leader for national corporate and business banking, and deputy head of corporate banking, where he expanded the array of products and financial services offered by PNC. Prior to joining PNC in 1992, Graham was managing director of Bank of America global payments services. He currently serves on the internal boards of PNC International Bank and Harris Williams and as chairman of the board of the Jefferson Regional Medical Center Foundation.
---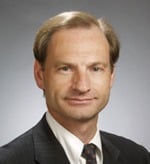 David J. Gutschenritter
Executive Vice President and Treasurer
State Street
As head of global treasury, David Gutschenritter oversees State Street's balance sheet, investment portfolio, liquidity and interest-rate risk management activities worldwide. He joined State Street in May 2004 as the director of capital planning and has also served as managing director of global liability and capital management. In 2006, Gutschenritter was appointed assistant treasurer. Before joining State Street, Gutschenritter spent 22 years at FleetBoston Financial (now Bank of America) and one of its predecessor banks, BankBoston.
---
Scott A. Henderson
Senior Vice President, Treasury Services Consulting
Northern Trust
Scott Henderson joined Northern Trust in 2003 with 25 years of banking industry experience, including more than a decade in the treasury management services field. Henderson's treasury consulting division has developed and integrated a remote lockbox capture service for corporate clients. The capability helps clients develop new payment strategies by converging payment systems through imaging and electronic forms of payment clearing. Remote lockbox capture is one of several ways Northern has been fostering migration to paperless processing.
---
E. Judd Holroyde
Senior Vice President, Head of Global Product Management, Wholesale Banking
Wells Fargo
Based in San Francisco, Judd Holroyde oversees wholesale and consumer foreign exchange, global treasury management, global financial institutions, global payments services and trade. In 2000, Holroyde joined the newly formed wholesale Internet and treasury solutions team, leading the strategy and design of the customer experience for Wells Fargo's Commercial Electronic Office business Web portal. Within five years of its launch, 75% of the bank's wholesale customers became CEO portal users.
---
Xavier Hourseau
Director, IS & Operations
Alcatel-Lucent
When Xavier Hourseau needed to connect disparate systems and worldwide offices, his commitment to innovation and ongoing development helped Alcatel-Lucent manage its growth more effectively. The company, which delivers voice, data and video communications to end-users in over 130 countries, implemented AvantGard Treasury and AvantGard Payments under Hourseau's supervision. As a result, his group has improved visibility of cash payments, reduced costs of payment processing and streamlined banking relationships. The system is now widely deployed throughout the world at 200 business units with more than 700 users.
---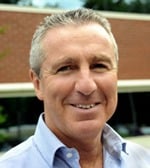 Marcus Hughes
Director of Global Marketing
Bottomline Technologies
Recognized globally as an authority and thought leader on transaction banking, Marcus Hughes is a frequent contributor to publications and trade events, authoring articles and speaking on topics such as the convergence of cash and trade, optimizing working capital management, Swift for corporates, the changing payments landscape and European regulations. In addition, he has participated in a number of banking industry initiatives, including Swift's Trade Services Utility User Group and the Euro Banking Association's e-Invoicing Working Group, where he advocated the use of e-invoicing as a means of mitigating risk in supply chain finance.
---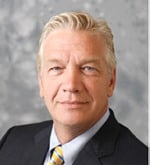 Eric D. Kamback
Executive Vice President, BNY Mellon, Chief Executive Officer
BNY Mellon Treasury Services
Having managed the successful integration of BNY Mellon's heritage treasury services operations, Eric Kamback is now directing the implementation of a strategic growth strategy aimed at key market segments and global geographies. BNY Mellon covers locations in 34 countries on six continents and serves a network of more than 2,000 correspondent financial institutions. Leveraging that global strength, Kamback's leadership combines BNY Mellon's tradition of innovation in the treasury services space with an emphasis on client relationships.
---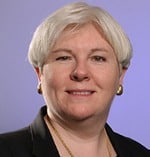 Marnie Kinsley
Executive Managing Director, Global Treasury Management
BMO Capital Markets
Marnie Kinsley is responsible for delivering treasury management services in Canada, United States, Europe and Asia. Joining the bank from KPMG in 1985, she has moved up the ranks to chief operating officer of mbanx (Canada's first virtual direct bank), then to executive vice president, e-business, and most recently to head of global treasury management. Kinsley has been a member of the board of the Canadian Payments Association, chairperson of the interbank operations committee of the Canadian Bankers Association and a member of the board of Symcor. She has received the Metropolitan Toronto YWCA "Women of Distinction Award" and been honored as one of Canada's Top 100 Most Powerful Women.
---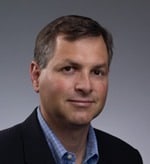 Chris Leone
Group Vice President, Fusion and GRC Applications Development
Oracle
Chris Leone's Fusion applications suite includes ERP and CRM functional domains. As group vice president, Leone drives the business requirements, functional investment priorities and broader business strategies for these areas, as well as strategy and development processes of the emerging GRC applications suite. For nearly 20 years, Leone has been developing enterprise software applications for large and mid-size companies. Before joining Oracle, he managed the financial management and enterprise performance management product lines at PeopleSoft.
---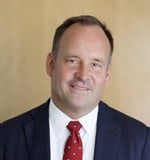 Phillip Lindow
Head of International Liquidity and Investment Management, Head of International Cash Management, Americas
Royal Bank of Scotland
Phillip Lindow directs product management, strategy and solutions development in liquidity management, transactional FX and netting, and investment advisory services. Additionally, in his cash management capacity, he is responsible for overseeing the development and deployment of payments, delivery channels and liquidity management solutions for corporate clients across the region. Lindow co-authored the second edition of the International Cash Management Handbook, published in September 2006.
---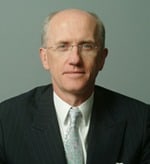 Andrew Long
Group General Manager and Head of Global Transaction Banking (GTB)
HSBC
Andrew Long has headed GTB, an HSBC global product group, since 2008. He first joined HSBC's Hong Kong office in 1978. After working throughout Asia, Australia, New York and the UK, he became head of operations and processing for the Asia Pacific region in 2001 and then chief operating officer for HSBC in the region in 2004. Long has also participated in the 100-kilometer Oxfam Trailwalker event in Hong Kong three times, as well as in the UK equivalent.
---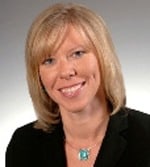 Kelly J. Kuna Marek
Treasurer
CBIZ
Kelly Kuna Marek originally came to CBIZ in December 1998 and was appointed corporate treasurer in April 2005. CBIZ divisions deliver professional services in accounting, business consulting, wealth management, employee benefits, healthcare consulting, medical practice management, internal audit and insurance. The firm, headquartered in Cleveland, Ohio, has 150 offices in 36 states. Marek served as corporate controller in the firm from 1999 through 2005, and before joining CBIZ, was associated with KPMG from 1992 to 1998 as a senior manager.
---
Lee Meddin
Director and Global Head, Structured and Securitized Products
International Finance Corporation
Since joining IFC, the private sector arm of the World Bank Group, in 2000, Lee Meddin has built up a global team that has structured and credit-enhanced more than $12 billion of securitizations and structured debt issues for clients in more than 25 developing countries. This has facilitated the introduction of mortgage-backed securities, asset-backed securities, structured corporate debt and bilateral structured financings in numerous new markets. Before he joined IFC, Meddin's work as an investment banker in the US, Europe, and Asia spanned interest rate and credit derivatives, structured products and debt capital markets.
---
Lars Millberg
Head of GTS Corporate
SEB
Lars Millberg is head of the most-awarded GTS unit in Europe, which holds a dominant position in the Nordic/Baltic region, with 90% of the 100 largest corporates in the region as its clients. Millberg is leading the GTS Corporate unit toward increased integration, with innovative solutions like its corporate financial value chain (a holistic approach to clients' whole supply chain). He also originated The Benche, a successful, first-of-a-kind B2B internet community for trade finance and cash management professionals around the world.
---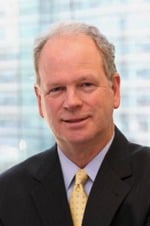 William "Dub" Newman
Global Corporate Banking, Global Treasury Sales Executive
Bank of America Merrill Lynch
Dub Newman is responsible for the sale of treasury, trade, card, deposit and investment solutions to corporations and financial institutions globally. Newman joined Bank of America in 2007, having spent 31 years in the financial services industry in senior client management, operations and commercial payment roles. Most recently, he was responsible for product management, investment and initiative governance and sales enablement related to Bank of America's treasury, trade, card, debt and liquidity.
---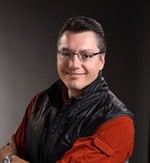 Russell L. Paquette
Corporate Treasurer and Director of Risk Management
REI Recreational Equipment
REI, a $1.4 billion national retail cooperative, sells quality outdoor gear and clothing. Russell Paquette is responsible for all aspects of corporate treasury, ranging from the investment portfolio, line of credit, enterprise-wide risk management and insurance to banking structure, cash management operating platform, investment relationships and foreign exchange. He is chair of the 2010 Pacific Northwest Enterprise Forum, a collaboration among three nonprofits that focuses on governance, risk, ethics and compliance.
---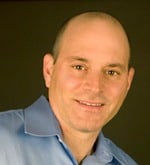 Daniel Peltz
Executive Vice President, Group Head of Treasury Management
Wells Fargo
Daniel Peltz directs treasury management services for Wells Fargo's corporate and commercial clients, overseeing a team of 1,900 product, sales, delivery and marketing professionals. He also manages Wells Fargo Health Benefit Services, a top-tier administrator of health savings accounts. As a 20-year Wells Fargo veteran, Peltz was involved in developing the bank's commercial electronic office portal; its desktop deposit service, the bank's patented Check 21 solution; and a mobile service, which distinguished Wells Fargo as the first major US bank to offer corporate mobile banking.
---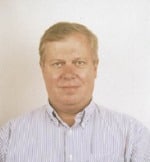 Jean-Luc Robert
Chairman and CEO
Kyriba
Kyriba provides treasury solutions delivered under the software as a service (SAAS) model. Before joining Kyriba in 2003, Jean-Luc Robert started EES Finances, an asset management software firm that he sold to SunGard in 1998, and Eurosept Associates, a management consulting practice that was sold to EDS in 1994. Robert has taken Kyriba from a small XRT spin-off, initially focusing on selling to banks, in a new direction, now selling to corporations. Having anticipated the success of the ASP model for corporate treasury, he led Kyriba to redesign the first ASP treasury management solution available on the market.
---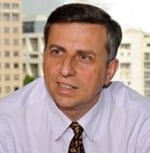 Thierry Roehm
Global Head, Worldwide Corporate Cash Management
Société Générale
Thierry Roehm's worldwide corporate cash management business line provides domestic and international cash management to corporates in more than 50 countries. A dedicated sales force embedded in the Société Générale network, centralized product management teams, operations and IT staff focus together on the delivery of innovative solutions and quality service. Before taking on his current role, Roehm successfully built a centralized payments and account management platform for Société Générale's wholesale customers in seven European countries.
---
Midge Scelzo
Chief Financial Officer
PlusOne Solutions
In 2005, Midge Scelzo, CFO of PlusOne Solutions, identified a need to introduce a strategic payments process into the then newly established company that manages a network of over 45,000 independent electronics service providers. She deployed SunGard's AvantGard solution for outsourced payments processing, relinquishing that responsibility to a third-party provider. That achieved multiple benefits, including renewed focus on core business objectives, lowered costs with check-to-ACH conversion, reduced staffing requirements, improved customer service and improved payment visibility.
---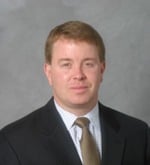 Paul Simpson
Global Head of Treasury and Trades Solutions
Citi
Paul Simpson runs TTS, the largest division of Citi's GTS business, which offers integrated cash management and trade solutions to corporate, financial institutions and public sector clients worldwide. Since taking over his current position in May 2009, Simpson has helped the bank expand into new markets and double the size of government business through an increased focus on the public sector. He has driven supply chain solutions, benefiting small and medium-size enterprises, and has innovated with the launch of Citi's "virtual card" solution.
---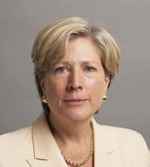 Marilyn Spearing
Head of Trade Finance and Cash Management for Corporates, Global Transaction Banking
Deutsche Bank
Under Marilyn Spearing's leadership, delivery of Deutsche Bank's trade finance and corporate cash management businesses was united in a market that sees convergence of cash and trade. As a result, Deutsche Bank can provide clients with award-winning products like its supply chain financing solutions. Spearing drives investment in its technology solutions backed by the overall business expansion of Deutsche Bank's global transaction banking business, as exemplified by the bank's recent ABN AMRO commercial asset acquisition in the Netherlands.
---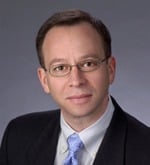 Loren M. Starr
Senior Managing Director and Chief Financial Officer
Invesco
Loren Starr has served in his current position at Invesco since October 2005. Previously, he spent from 2001 to 2005 as senior vice president and chief financial officer of Janus Capital Group, after working as head of corporate finance from 1998 to 2001 at Putnam Investments. Prior to these positions, Starr held senior corporate finance roles with Lehman Brothers and Morgan Stanley. He now serves as director and is past chairman of the Association for Financial Professionals.
---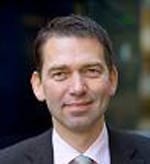 Claus A. Stehr
Head of Cash Management Sales and Trade & Project Finance
Nordea Bank
Claus Stehr manages global trade & project finance and is responsible for Nordea's cash management sales organization in the Nordic region. His organizations are committed to offering their corporate customers the Nordic & Baltic's leading trade and export finance products and services, payment/collection, ledger integration and treasury products and services, as well as a variety of electronic banking solutions. With over 20 years of experience at Nordea, Stehr brings a broad background from the financial industry, having served the largest corporate customers in the Nordic and Baltic Sea region.
---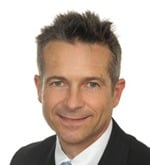 Markus Straussfel
Head of Cash Management Sales
UniCredit
Since 2005, Markus Straussfeld, the head of cash management sales at UniCredit, has been in charge of several functions in cash management at UniCredit. He oversees cash management and e-banking sales to large multinationals in Europe, the US, Asia and EMEA, for which he consults and advises on solutions. He is also involved with product development and participates in various Swift modeling groups.
---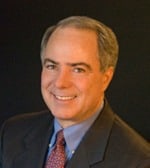 Dennis Sweeney
Deputy Treasurer
General Electric
Dennis Sweeney has been with General Electric since 1992. He is currently responsible for global cash management, which his team operates from their base in Stamford, Connecticut, and through regional treasury centers in Dublin, Delhi, Shanghai, Tokyo and São Paulo. Earlier this decade, GE and its software vendor co-developed the first Web-enabled Treasury workstation. Sweeney later pioneered corporate access to the Swift network and has led General Electric to be the largest corporate user of Swift services. He is also the driving force behind the Twist BSB standard for electronically invoicing international bank service fees.
---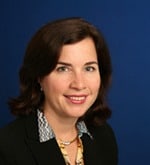 Anne Clarke Wolff
Managing Director, Global Client Executive, J.P. Morgan Treasury & Securities Services
J.P. Morgan
Despite the significant global market challenges that have been facing banks throughout the past year, J.P. Morgan treasury and securities services achieved solid revenue growth. Anne Clarke Wolff has been a prime driver of this performance, having refocused the sales and relationship management organizations. She has expanded and reinvigorated the sales force and hired top industry talent to support clients in 180 countries and territories. Wolff has offered modified performance incentives, instilled sales disciplines and forged additional synergies across the lines of business to increase client cross-sell.
---
Xu Ya
General Manager, Payments and Cash Management
ICBC, PRC
Xu Yan is in charge of marketing, product development, other related teams and channels of cash management, corporate finance and agent business. She served in the past as general manager and deputy general manager of ICBC Accounting Department. In addition, she is a director of the China Financial Accounting Association, a member of the China Accounting Society, and a senior member of the China Accounting Standards Committee.
---
Bhavesh Zaveri
Country Head – Wholesale Banking Operations & Cash Management Products
HDFC Bank, India
After a stint at Barclays Bank, Bavesh Zaveri joined HDFC Bank in 1998, where he established the cash management business for the bank. He has made it one of the Indian market leaders in all major products and services segments. Zaveri also heads the entire portfolio of transactional banking operations, overseas branch operations, operational risk management and related technology project management. He was a founder of the National Payment Corporation of India, helping shape the next-generation payment systems landscape of that country.
---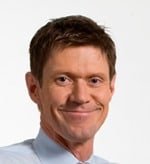 Erik Zingmark
Head of Global Transaction Services International
SEB
Erik Zingmark is in charge of cash management, trade finance, leasing and factoring (including supporting securities services) in the United States, the United Kingdom, France, Singapore and China, as well as representative offices in Brazil and India. Erik is also a member of the SEB UK, US and Asian advisory boards. Previously, he was global head of cash management at SEB for four years, where he established a new sales methodology, new concepts, segmentation and a customer relationship management system and received numerous global quality awards.