EXPEDITING GROWTH
By Anita Hawser
Trade flows between Latin America and Asia are growing at a phenomenal pace. An increasing number and variety of banks and other agencies are providing liquidity and trade finance solutions to nurture these flows.
During a recent visit to Latin America, Chinese premier Wen Jiabao left no doubt as to the growing importance of the resource-rich region to his country. He announced a raft of measures, including a $5 billion fund for cooperation between China and Latin America and the Caribbean, as well as credit for infrastructure projects, to optimize trade and economic cooperation with one of its most important trading partners.
China is Latin America's second-largest trading partner after the US. According to HSBC's Global Connections trade report, Brazil appears in the top 10 high-growth export destinations for every Asia-Pacific market in the forecast. In the next five years Brazil is expected to become Asia-Pacific's fastest-growing export partner and second-fastest-growing import partner, with annualized growth of 10% and 9%, respectively, and Latin America's top five fastest-growing import partners to 2016 are India, China, Thailand, Indonesia and Singapore.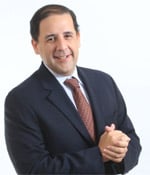 "About 70% of letters of credit in Latin America are used in trade with Asia"
– Othman Gamero, Citi
Increased trade flows between Latin America and Asia are forcing financial institutions to develop new solutions to service the needs of companies doing business in South-South trade corridors. In June, Citi launched letters of credit denominated in renminbi for Latin American clients. It also opened a Latin American trade desk in Shanghai. Although most trade—particularly in commodities—is denominated in US dollars, Othman Gamero, trade services head for Latin America, Citigroup, notes the use of the renminbi is increasing. Renminbi LC services let firms settle directly in the currency to optimize working capital and diversify foreign exchange risk.
In April the Hong Kong Monetary Authority and Bank of America Merrill Lynch hosted a summit on offshore renminbi business opportunities in São Paolo. The summit promoted the use of Hong Kong's renminbi platform and discussed how companies in Brazil can prepare for the increasing use of the currency in international trade and investment.
Juan Pablo Cuevas, head of global treasury solutions for Latin America and the Caribbean, Bank of America Merrill Lynch, says it is important for importers to have some renminbi liquidity to reduce costs and create a natural hedge against currency fluctuations, so it is opening renminbi-denominated accounts for them in Asia.
Renminbi-denominated trade instruments are an inevitable evolution of the trade business globally because of the size and influence of the Chinese market, says Alexander Malaket, president of trade consultancy Opus Advisory Services. "Asian economies are already doing renminbi trade. They are looking for an alternative to US dollars, and also an alternative to the euro, with the sovereign crisis in Europe," he says.
Although the general trend in global trade is toward open account trade financing, Gamero says about 70% of letters of credit in Latin America are used in trade with Asia. "If exporters need to increase productivity but don't have funds available, they can use the LC as a way of receiving funding." The Chinese currency is now the third-largest in global issuance of LCs by value, according to SWIFT data.
It is not just the large global cash management banks that have something to offer companies doing business in these new South-South trade corridors. Malaket says Spain's Santander is looking at what it can do from a correspondent banking perspective. He also points to Canada's Scotiabank: Already a big player in Latin American markets, the Canadian firm is looking to expand within South-South trade corridors.
"Another thing that is interesting for Latin America," says Malaket, "is the role of the Inter-American Development Bank, which has an active trade finance program to encourage local Latin American and Caribbean institutions in trade finance." Malaket says the IADB has increased its support considerably in the past few years for letters of credit issued by Latin American banks. The growing number of regional banks and agencies looking to buoy South-South trade flows dramatizes how central these flows are becoming to global trade.

TREASURY & CASH MANAGEMENT 2012