WHO'S WHO
Global Finance's annual list of Who's Who in Treasury & Cash Management
Bank of America Merrill Lynch
Paul Simpson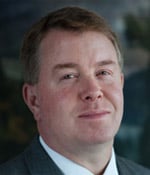 Head of global transaction services
Paul Simpson joined Bank of America Merrill Lynch in May 2011 and now holds the title of head of global transaction services. Simpson joined from Citigroup and has held roles at ANZ, Deutsche Bank and JPMorgan Chase.
Barclays
Maurice Cleaves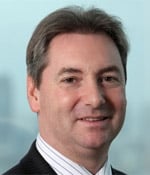 Managing director, global head of cash management
Cleaves joined Barclays from Deutsche Bank in 2011, where he was responsible for the EMEA region Cash Management organization. Prior to Deutsche, he was at JPMorgan Chase for 26 years.
BAT
Nicholas Soon Ban Hing
Regional treasury manager, BAT Asia Pacific
Soon has vast treasury experience within Asia. At BAT he has, among other things, developed, designed and implemented its global cash forecasting solution and set up the company's Asia-Pacific cash pool.
BG Group
Pedro Zinner
Group treasurer
BG Group's treasurer Zinner has more than 15 years of experience in finance and risk management. Prior to joining BG, Zinner was a senior managing director at Vale, where he led the global finance, post-merger integration and strategy oversight functions.
BMO
Steve Murphy
Senior VP, commercial & treasury management
Murphy joined BMO commercial banking in 1985. He joined BMO's Office of Strategic Management. He has been chosen by Atlantic Business Magazine as a Top 50 Business Leader for the past four years and sits on various boards and foundations.
BNY Mellon
David Cruikshank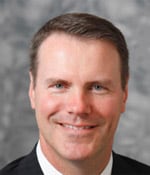 Executive vice president and chief executive officer, treasury services
Cruikshank sets the strategic direction and leads business execution for the company's global payment, trade finance and cash management businesses. He joined BNY Mellon in 2003 after stints with both Citi and ABN Amro. He was appointed to his current position in January 2011.
Bottomline Technologies
Norm DeLuca
Managing director, banking and financial services
DeLuca has responsibility for Bottomline's suite of transaction banking solutions. Upon joining in November 2011, he was responsible for the acquisition and post-merger integration of Intuit's cloud-based commercial banking business.
Citi Transaction Services
Michael Guralnick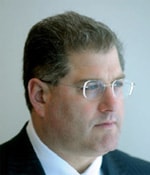 Global head, corporate client sales management
Guralnick has been with Citi for 27 years, and has responsibility for Citi Transaction Services' (CTS) Corporate Client Sales Management (CSM) team. Guralnick and his team are responsible for developing long-term strategic transaction services relationships by working with clients across their financial and commercial ecosystems to design solutions to support their business goals. He is a member of several CTS executive committees including: the CTS Global Executive Committee, and the Treasury and Trade Solutions Global Executive Committee.
Colgate Palmolive
Elaine Paik
Vice president and corporate treasurer
Paik is responsible for the company's global treasury functions, including corporate finance, cash and liquidity management, pension management, risk management and treasury services. Paik joined Colgate-Palmolive in 1992 and held roles of increasing responsibility in the treasury and Colgate US finance groups.
ConocoPhilips
Frances Vallejo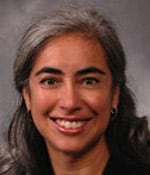 Vice president and treasurer
Vallejo joined the company as a geophysicist in 1987. After an education hiatus between 1994 and 1996, she returned to the firm as a finance associate in treasury. She held various treasury, finance and planning positions until taking her current role in 2008.
Cox Enterprises
Anita Patterson
Director, Treasury Services
Patterson joined Cox in 2009 from automotive firm Manheim. She spent the first 26 years of her career at BellSouth, ending her time there as associate director. She is a member of the board for the Association for Financial Professionals (AFP).
Deluxe Corp
Jeff Johnson
Treasurer and vice president, investor relations
Johnson is responsible for treasury operations, investor relations, retirement plans, and risk management at Deluxe Corp. Johnson was also CFO with ABS Global, and began his career as an auditor at KPMG in 1986.
Deutsche Bank
Werner Steinmueller
Head of Global Transaction Banking
Steinmueller is head of GTB and a member of the Deutsche Bank Group Executive Committee. Taking the lead on SEPA, Basel III, RMB clearing and other industry initiatives, Steinmueller oversees continued investment in delivering market-leading technology and strategic expansion across Asia, Europe and the Americas.
DHL Express Chile
Eduardo Lepori
Chief financial officer
Lepori was appointed CFO of DHL Express Chile in 2011. He spent nine years in various treasury and risk oversight positions with GM Latin America, where, among other achievements, he led cash management actions during the financial crisis and corporate restructuring.
El Tejar
Jose Belli
Belli joined El Tejar in 2011, where he oversees corporate treasury investments, cash management, FX, and financial contract negotiations. Prior to joining El Tejar, he served as chief of financial operations and treasury for Argentina's Profertil.
Fiat Industrial
Camillo Rossotto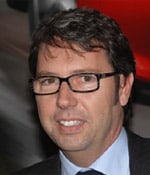 Treasurer and head of financial services
Rossotto is a member of the Fiat Industrial Executive Council (FIEC), and concurrently acts as CFO for Fiat subsidiary CNH. He has held numerous financial roles within the greater Fiat family of companies, including overall group treasurer, since joining in 1989.
GlaxoSmithKline
Sarah-Jane Chilver-Stainer
Senior vice president and group treasurer
Chilver-Stainer joined SmithKline Beecham in 1995 and was appointed to her current role in 2008. She is responsible for GSK's financial strategy for treasury, risk, pension investment, and insurance.
Great Plains Energy
James Gilligan
Assistant treasurer
Gilligan has been employed by GPE in a variety of management positions for almost 30 years. He was named assistant treasurer in 2012, responsible for all cash management and corporate finance functions of GPE and its subsidiaries. He is a board member of the AFP.
HDFC Bank
Bhavesh Zaveri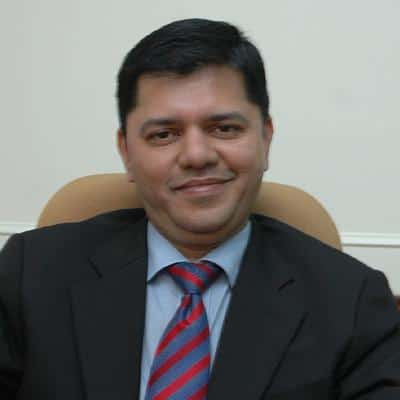 Country Head – Operations
A leading Indian banker and cash management specialist, Zaveri joined HDFC in 1998. He was the first Indian banker to be named a director of the Global Board of SWIFT.
ICBC

Yang Lie
Deputy general manager of payments and cash management
Yang is responsible for client development and product innovation in ICBC's global cash management business. He began his career at the People's Bank of China and joined ICBC in 1984.
J.P. Morgan Treasury Services
Chris Foskett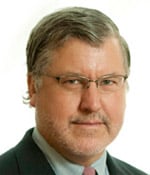 Managing director and head of sales, treasury services
Responsible for driving global growth in the treasury business, Foskett has launched a new strategic vision within J.P. Morgan Treasury Services to reduce bureaucracy and streamline client implementations.
KYRIBA
Jean-Luc Robert
Robert became chairman and CEO of Kyriba in 2003, and before that he was a successful entrepreneur-having founded financial software firm European Engineering Software, acquired by SunGard Data, and consulting firm Eurosept Associés, acquired by EDS.
Marazzi Group
Nicola Giombini
Corporate treasurer and investor relations officer
Giombini joined Marazzi in 2006, where he is responsible for managing banking relationships, financing, cash and risk worldwide. He has held posts at Citi, Merrill Lynch and Telecom Italia.
MasterCard Worldwide
Sachin Mehra
Mehra joined MasterCard Worldwide in 2010 from Hess Corporation, where he served as treasurer. Prior to Hess, he worked at General Motors for 10 years, holding various treasury and finance roles.
NORDEA
Gunnar Berger
Head of CM solutions and transaction products
Berger joined Nordea in 1996 and was appointed to his current role in April this year. Berger is responsible for the development of cash management offerings for corporates, institutions and banks.
NORTHERN TRUST
Peter Yi
Director, short duration fixed income
Yi manages the portfolio management teams responsible for Northern Trust's registered MMMFs, STIFs, separately managed institutional client mandates and Securities Lending Cash Reinvestment.
Pitney Bowes
Helen Shan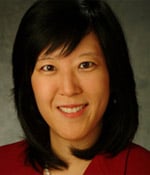 Vice president finance and treasurer
Shan has worldwide responsibility for treasury, corporate development and investor relations at Pitney Bowes. She joined Pitney Bowes in 2005 after 13 years in banking with JPMorgan Securities and Salomon Brothers.
RBS Citizens
James Gifas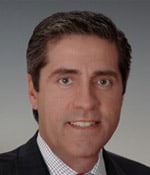 Executive vice president and head of treasury solutions group
Gifas has been with RBS Citizens since 2008. He directed the development of RBS's corporate mobile offering—accessMOBILE—in 2010. Previously, he served in senior roles at Citibank and Deutsche Bank.
Royal Bank of Scotland
Neal Livingston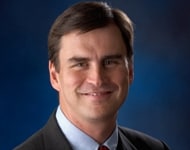 Global Head of Transaction Services Origination, Markets & International Banking
Livingston is Global Head of Transaction Services Origination at RBS where he directs the provision of payments, collections, cards, trade finance and liquidity management to clients globally. Prior to joining RBS, he held positions at Standard Chartered as Global Head of Client Access and COO for Transaction Banking.
RTL Group
François Masquelier
Senior vice president treasury, corporate finance
Masquelier has been head of corporate finance and treasury with RTL Group since November 1997. Previously he worked for Eridania Béghin-Say Coordination Centre and ABN Amro. He is the president of Association of Corporate Treasurers of Luxembourg (ATEL).
Scotiabank
Alberta Cefis
Executive vice president & head of global transaction banking
Cefis has global responsibility for defining the vision, strategy and key priorities for GTB and for executing its mandate on a global basis. She was the recipient of the International Alliance for Women (TIAW) World of Difference 100 Award in 2010.
Standard Chartered
George Nast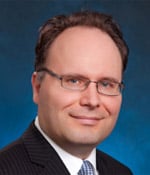 Global head of product management, transaction banking
Nast leads a global product management team focused on meeting the demands of clients across emerging markets and connecting them to the fastest growth corridors. Since joining the bank from McKinsey & Co in January 2010, Nast has restructured the product management organization globally.
Thomson Reuters
David Shaw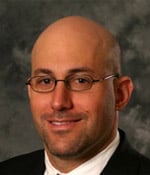 Senior vice president of finance
Shaw joined Thomson in 2001 as VP and assistant treasurer. In November, 2011, he was named SVP of finance. Before joining, Shaw worked in treasury at General Motors and as a CPA at Price Waterhouse.
Tiffany & Co.
Mike Connolly
Vice President and Treasurer
Connolly joined Tiffany in April 1989. He has been a member of the AFP board since 2006.
US Bancorp
Jeffrey Jones
EVP and manager, global treasury management group
Jones is responsible for developing and providing treasury management, payment, and international trade solutions to the bank's customers. He joined the firm in 1983.
Virgin Media
Rick Martin
Group director, treasury and investor relations
Martin became group treasurer in 2005, and head of investor relations in 2008.He oversaw the overhaul of the group's entire debt complex, achieving multiple upgrades from all three rating agencies, and providing access to the investment-grade market.
Walmart
Jeff Davis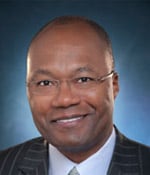 Senior vice president and treasurer
Davis joined Walmart in 2006 as vice president, finance–professional services and marketing. In November 2010, he was promoted to SVP and treasurer. He started his career in public accounting in 1984 with KPMG Peat Marwick.
Wells Fargo
Danny Peltz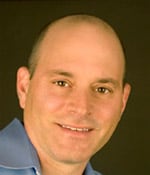 Executive vice president and head of treasury management
A 22-year company veteran, Peltz led the development of Wells Fargo's commercial internet and mobile platforms. Under Peltz's leadership, Wells Fargo Treasury Management completed one of the most complex financial mergers in history.
World Fuel Services
Adrienne Urban
Vice president and treasurer
Urban joined World Fuel Services as VP and treasurer in 2011. Prior to joining, she was VP and treasurer at The Children's Place.

TREASURY & CASH MANAGEMENT 2012