Bank of China has integrated green development throughout its operations - from management and business development to financial products and services – with the goal of helping China achieve peak carbon emissions and carbon neutrality goals.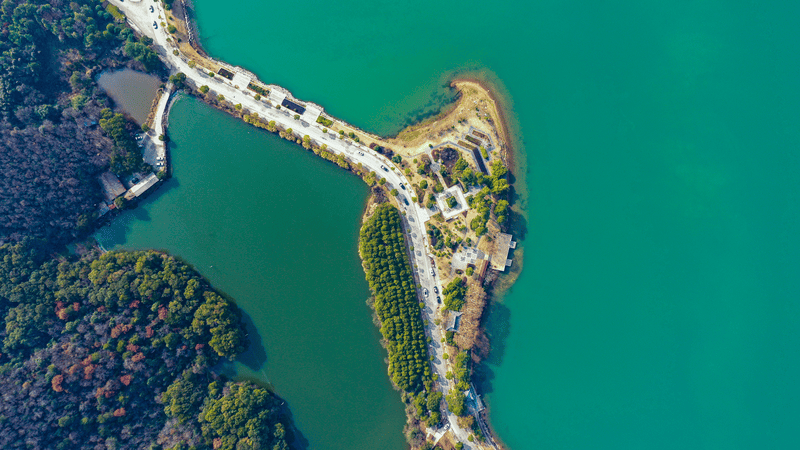 Supporting the national carbon strategy, Bank of China (BOC) has established a Green Finance Commission under the Executive Committee for green finance, industrial planning and development. The Commission has three-tier governance structure with a board of directors, management, and professional teams to continually governance practices.
To facilitate the low-carbon transition, BOC developed a Green Financial Plan as part of its "14th Five -Year Plan" and established green finance policies. In 2022, the bank issued more than 20 policies to support favourable development of green finance, such as performance assessment and incentives reinforcement, economic capital optimisation, differentiated authorisation, and personnel costs allocation.
Green governance accelerates green finance
BOC supports green industries, such as clean energy, green transportation and green buildings, and has a comprehensive green development agenda to empower the low-carbon industry. By 2022, the bank's credit balance green loans exceeded 1.9 trillion RMB (according to the China Banking Regulatory Commission), up more than 40% from 2021. BOC is top ranked among its domestic peers in the green bond market for underwriting, issuance and investment.
BOC's globalization and integration are advantages to its innovative development of green financial products and service models and strengthen its green finance brand. The bank actively participates in world-renowned collaborations that influence global green finance policies and practices. By 2022, the bank earned first place rankings among Chinese banks in Bloomberg's league tables for "Global Green Loans", "Sustainable Linked Loans" and "Global Offshore Green Bonds". The Bank promotes cooperation between commercial banks and integrated operating companies and actively develops products and services related to green funds, green wealth management, green leasing, green insurance, green supply chain finance, green custody, and green equity investment to meet customers' financial needs for low-carbon transformation.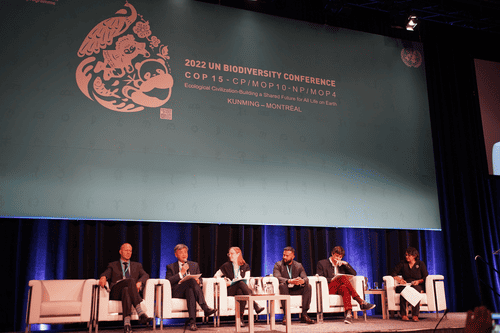 Strengthening international alliances & global green governance
BOC is an active participant in international green governance. By 2022, it signed or took part in more than 10 green and ESG-related initiatives and mechanisms, such as Principles for Responsible Banking (PRB) and Task Force on Climate-related Financial Disclosures (TCFD). Last year, the bank, as the first and only Chinese commercial bank to join the International Financial Forum's Green Financial Working Group, released the "Sino-US Green Finance White Paper". BOC also joined the "Sustainable Market Initiative" Chinese Council as Vice Chair and participated in COP15 on Biological Diversity and COP27 of the United Nations Framework Convention on Climate Change.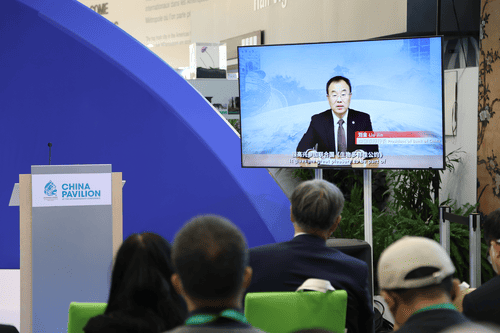 Improving green operations & ESG risk management
BOC is actively enhancing green operations. Last year, the bank completed its project to calculate emissions across its 11,000 branches and, as the only official bank partner of the Beijing Winter Olympic Games, its financial services achieved carbon neutrality during the games.
To strengthen its ESG risk management, BOC integrated environmental and social risk management requirements in credit policies covering more than 80 industries, including agriculture, forestry, animal husbandry and fishing. Moreover, the bank devised customer ESG risk management policies to ensure comprehensive management of its ESG risk. Committed to reporting transparency, BOC issued its 2022 ESG report according to TCFD and PRB frameworks, which was acclaimed throughout the global.
Focused on a greener future
Looking ahead, the bank is dedicated to promoting the grand vision and forward momentum of Chinese financial institutions in boosting global green development. BOC's alignment with global ESG standards and commitment to accelerating green and sustainable development with financial services is helping China achieve its climate goals and contributing to a greener future.
Sponsored by: