When it comes to taking the necessary measures to mitigate the worst effects of climate change, action does not come cheap. Introducing the necessary changes to energy production, ensuring more environmentally methods of production and re-tooling existing industries, for example, will come with significant costs. And, unfortunately, a significant proportion of these costs are going to be borne by those least able to afford them.

The majority of the worst-affected regions and nations are in the developing world. While wealthy countries can leverage large economies to gear their processes and industries for less damaging effects, the less well-off simply do not have that option. Yet, if those nations and regions are to benefit from the economic growth that has catapulted much of the world into relative comfort, they are expected to do so while working to mitigate climate change that they have not driven.
If they are to achieve this, they are going to need significant financial assistance from those better-placed to give it. According to a UK government report, emerging markets and developing economies (EMDEs) will need more than USD1 trillion of external investment by 2030 to meet the challenge1 and that takes external investment.
The role of institutions
This is not just case of wealthy countries providing funds. Financial institutions need to play a key role in providing liquidity for institutions and businesses in developing regions if they are to implement the necessary policies while enjoying the growth to which they are entitled.
The United Nations Framework Convention on Climate Change (UNFCCC) has begun to put in place the structure to facilitate this. In 2010, it established a finance mechanism to support the financing of programs in developing countries, operated by the Global Environment Facility (GEF). In the same year, it also founded the Green Climate Fund.
A framework for change
One of the key outcomes of COP27 was the launch of the Sharm El Sheikh Guidebook for Just Financing. This outlines the issues involved in ensuring fair financing that will allow emerging nations to meet their climate goals. It stresses the importance of financing for climate action and gives a comprehensive framework of how this is to be achieved. It also stresses the importance of accounting for historical responsibility for climate change, which ensuing fair access to finance to mitigate the effects of that change.
Crucially, the guide outlines how a blended finance approach and cross-border investment can ensure the necessary financing gets to where it need to be. In this way, public finance can be brought to bear to encourage private investment. Although many private institutions are keen to invest, the risk often outweighs the potential returns. With public finance bearing some of the risk, private companies are more likely to invest in projects to provide sustainable finance.
CIB leads the way
Leading the way for financial institutions in this field is Egypt's Commercial International Bank (CIB). Speaking earlier this year Dr Dalia Abdel Kader, Chief Sustainability Officer at CIB, said: "It is essential to recognize and leverage the rising power of non-state actors. Financial institutions are a vital pivot; Sustainable Finance is a powerful accelerator towards sustainable development, including a climate-resilient world. Banks in developing countries have a critical role in driving system transformations toward sustainable development. The business case for sustainable finance for banks, the broader economy, and society is there but requires new revision of mainstream policies and practices."
CIB has taken several positive steps in this arena. In 2020, in partnership with the IFC, it issued the first private sector Green Bond Issuance for US$ 100 million. It has also made significant strides in incorporating sustainable finance into its business, enacting what it calls its Sustainable Finance Institutional Pillars.
And CIB will continue to lead the way. The bank has pledged to continue innovating in climate finance to achieve Environment, Social and Governance goals, and to develop instruments that enable sustainable finance. With COP28 on the horizon, it will be vital that other institutions and organizations follow that lead, making sure that developing economies receive the financial assistance they deserve.
Sponsored by: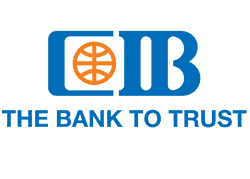 RACE TO ZERO PARTNER SERIES