GOING GLOBAL
Lacking the financial clout of multinationals or small enterprises' easy access to government grants, mid-size companies are riding the wave of new technologies and today's more liberal trading and regulatory schemes to successfully break into foreign markets.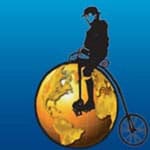 Lacking the financial clout of multinationals or small enterprisesí easy access to government grants, mid-size companies are riding the wave of new technologies and todayís more liberal trading and regulatory schemes to successfully break into foreign markets.
As the downward pressure on consumer prices combines with rising input costs and consolidation to force companies of every size to go global, mid-size companies are increasingly relying on innovative technologies to compete globally without losing the flexibility, speed and innovation that are their prime calling cards. "There is no magic bullet, and going overseas is plain hard work," says Abby Shapiro, director of marketing, trade services, for the United States Council for International Business in New York City. "But the availability of information over the web and the use of technology has opened up opportunities and leveled the playing field."
Alom Technology, a third-party logistics provider based in California's Silicon Valley, uses sophisticated supply chain software, for example, that links a manufacturer's 800 sales number and online shopping cart with inventory data maintained by Alom to let it ship orders the same day they are filed. Technology, says Alom CEO Hannah Kain, has changed the rules of the game. "Without technology we wouldn't have had a chance. It allows us to do remarkable things and compete with the big players," explains Kain, a Dane with extensive experience in the packaging industry who founded Alom a decade ago. "At the same time, we feel we provide more flexibility and productivity," she adds.
Based in Fremont, California, Alom offers companies services from inventory management to packaging to distribution. While its clients include government agencies and medical firms, most are companies in the high-technology sector. A manufacturer of cellular telephones, for example, might use Alom to import devices from China, complete the phone's final configuration and uploading of software, add instructional and packaging materials and ship it to the distributor and/or customer.
"There's not a big difference where you are anymore," says Kain, who declined to give the company's revenue but said it was on the low side of a range of $300 million to $900 million. "When you wake up in the morning and do whatever you do, you could be in India, Nigeria, South Africa or Japan. You have to go global. Not just to grow, but to stay in business," she explains.
The Power of Sharing
Technology tools are also letting companies interact on a global basis with suppliers, retailers and other business partners. Trek Bicycle uses a proprietary software system called Ascend to win the hearts—and hopefully orders—of independent bicycle dealers in markets in the United States and Canada. The Waterloo, Wisconsin, company plans to use the software system overseas, too. A bike shop retailer using Ascend software can view Trek product availability as well as the products of competitors that have agreed to input their information into the Ascend system.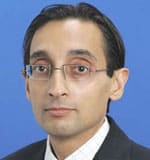 Fast-growing mid-corporates can leapfrog large multinationals in adopting the latest advances.
Ron Chakravarti, director of global transaction services, Citi
Mark Hoggatt, software manager for Ascend, admits Trek takes a chance by offering shop owners information about other bike product manufacturers but believes the quality of its services and products will win it business over the long run. The competitive advantage is that only Trek products can be ordered through Ascend with a streamlined system that involves just a few clicks of the computer mouse. "Ascend is the next evolution in purchasing software and links the inventory information of Trek and the dealer together. The dealer can see with one glance what Trek has and what the dealer has," Hoggatt adds.
With a modest price tag of about $4,000, the software package is valuable for shop owners who frequently carry hundreds of sports products from complete bicycles to bike spokes to helmets. Like any other electronic ordering system, Ascend offers its users the benefit of easy access at any time of day or night for little cost. It can also cut across language differences.
About 65% of Trek's incoming orders are placed electronically. Ascend accounts for 15% of those orders. The rest are filed with Trek's more traditional web-based purchasing order system called Dealer Extranet, or Dexter.
Smaller Companies Benefit More
Technological advances are not only letting mid-size companies keep customers happy. Corporate executives are also paying vendors around the world, managing their foreign exchange operations and moving funds between domestic and international accounts. "Cash is king, and how companies manage their working capital is critical," says Craig Martin, director of executive programs at the Association for Financial Professionals in Bethesda, Maryland. "These new tools for managing cash are especially critical for mid-size companies. It makes it easier to complete transactions and speed up payments." For companies with modestly sized staffs that frequently don't have dedicated treasury departments, these new technologies can help the privately owned mid-size company make the most of its available cash.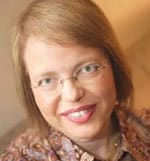 Theres not a big difference where you are anymore. You have to go global. Not just to grow, but to stay in business.
Hannah Kain, CEO, Alom Technology.
"We find that fast-growing mid-corporates can leapfrog large multinationals in adopting the latest advances," says Ron Chakravarti, director of global transaction services at Citi in New York City. "They're often organizationally nimbler in adopting change, instead of needing to coordinate changes across huge international organizations used to doing things a certain way," he adds. "For example, Citi provides mid-corporate clients with treasury management services and technologies to centralize management of global cash and working capital. This helps enormously in efficiently managing international growth." The systems offer financial executives who may be doing business in 10 countries, for example, the flexibility and knowledge that "their cash is being used wisely within the organization," he says.
Executives at Wells Fargo say they have definitely seen these corporates, with annual sales of $50 million to $750 million, leverage technology over the past five years to expand in the global marketplace.
Wells Fargo's commercial banking group helps businesses operate globally through its international treasury management group. A product called Commercial Electronic Office (CEO) portal, for example, provides executives access to a diverse set of functions. These include cash management and treasury services like basic banking or returned-item services, foreign exchange transactions, and trust and investment services such as retirement plan payments.
"The services offer economies of scale and are very efficient," says Sara Wardell-Smith, an executive vice president at Wells Fargo in San Francisco. "Five years ago, you might be getting faxes from 10 banks. Now a service like CEO can balance these accounts and do it all in real time. It encourages a company to do business overseas."
Wardell-Smith, who heads the bank's foreign exchange trading and sales and international treasury management groups, adds that electronic services also can help companies comply with various banking regulations and the greater disclosure requirements brought about by legislation like the US Sarbanes-Oxley Act of 2002. "The use of paper is prone to human error," she says. "Electronic services can help demonstrate to a board that the executives are doing due diligence and running a strong company."
Aimed at curbing corporate corruption in public companies, Sarbanes-Oxley has been criticized at home and abroad for costing corporations billions of dollars in compliance costs and missed business opportunities. The cost of complying with Section 404—which forces companies to monitor the internal controls they have in place to ensure their financial reporting is accurate, and requires outside auditors to vouch for those controls—can tally several million dollars for a mid-size company.
Chakravarti agrees that greater use of technology in finance and treasury operations can help mid-size companies with global operations maintain compliance. "The ability to identify and manage risks and to apply financial controls will be better," he explains. "There's an ability at headquarters to feel much more confident that all their operations and offices are complying with rules and corporate policy."
Mid-size banks without an international presence are helping their local or regional corporate clients go global with so-called "white label" global banking services. A mid-size bank would buy a cash management or foreign exchange software system from a larger bank and then customize it under its own brand.
Bringing Down the Barriers
But it's not just technology that has helped mid-size companies head into new territory. The lowering of trade barriers and regulations across continents has also helped companies conduct business more efficiently. Gentex, a Michigan company that derives most of its annual revenue of $572 million from its auto supply business, can now ship goods more quickly and less expensively from its warehouse in central Germany across Europe with the integration of an expanding European Union over the past 15 years. "As countries reduce tariffs and duties, it facilitates the flow of goods across borders," says Enoch Jen, senior vice president at the Zeeland-based company. Most of the company's manufacturing is carried out at home in Michigan, with some light final assembly at its warehouse in Erlenbach. Gentex uses a complex technology to produce automobile side and rearview mirrors that dim automatically.
The emergence of increasingly reliable global standards also holds the promise of making life less expensive and simpler. The single euro payments area (SEPA) will remove many restrictions associated with moving funds across European borders. It will replace the patchwork of systems now used by various European payment markets and allow for "straight-through processing" for intra-European payments.
But in the end what many mid-size companies—which lack the influence of their large rivals to lure talented staff, set prices or use acquisitions to enter global markets—want is simple: government attention. According to a survey published by the Economist Intelligence Unit in 2006, 62% of surveyed executives said the best thing that governments can offer is more favorable tax incentives. "The [US] administration is doing woefully little to assist us," says Al Lubrano, president of Technical Materials in Lincoln, Rhode Island. Technical Materials provides specialty strip metal products to customers around the globe in a wide range of industries from automotive to medical. Lubrano, who recently returned from China, admires the way that the Chinese government works with its businesses to help them grow.
Kain at Alom Technology agrees that the US government should be doing more to help mid-size businesses and says compliance costs alone are burdening many US companies. "Before we do anything, we're starting out blindfolded and with our hands tied behind our backs," she complains.
Lubrano: China helps its businesses

Wardell-Smith: Paper is error prone

Jen: Reducing

tariffs helps goodsflow
Paula L. Green