MEDIA & ENTERTAINMENT FINANCE
The recent downturn in the credit cycle has hit media industry restructuring, but Hollywood is attracting investors for new film financing deals.
The boom in leveraged buyouts in the media industry hit a brick wall this summer as the credit-market spillover from subprime mortgage losses curbed the appetite for deals backed by high-yield bonds. The movie industry can look forward to a new source of financing, however, as private equity firms and Wall Street investors are increasingly willing to back film productions in light of growing overseas sales.
From Hollywood to Bollywood, the entertainment business is going global in search of growth. India is the fastest-growing market in the world for consumer spending on entertainment, with other big emerging markets coming on strong thanks to rising disposable incomes. The average US movie gets more than half its revenue from foreign screenings, according to Ernst & Young.
The media and entertainment industry had become a prime target for private equity deals, with a record 399 transactions totaling $76 billion in deal value for the first half of 2007, according to the Jordan, Edmiston Group, a New York-based investment banking firm that tracks deals across media and information sectors. However, leveraged buyouts that reached a fever pitch earlier this year could be cooling their heels for months to come before they resume in a tamer and less-leveraged form, investment bankers say. Meanwhile, as traditional media lose readers and advertisers to the Internet, these companies face the dual challenge of tightening their belts while increasing spending on research and development in search of new business models.
"The large-cap media businesses have been doing more divestitures, rather than accumulating assets," says Christopher Johnson, co-head of media and telecom investment banking at Deutsche Bank based in New York. Ever since the credit crunch of 2002 in the wake of Enron's collapse, institutional investors have pressured media companies to divest non-core operations to sharpen their focus, he says.
Viacom and CBS split into two separate companies last year, for example. CBS got the television network, a group of affiliated stations and a major radio group. Viacom took the cable operations, including VH1 and Nickelodeon, as well as the Paramount movie studio.
Walt Disney spun off its ABC radio unit to Citadel Broadcasting. Time Warner sold Warner Music to an investor group led by former Universal media conglomerate chief Edgar Bronfman Jr. and including private equity firms Thomas H. Lee Partners, Bain Capital and Providence Equity Partners.
Tempting Takeover Targets
Low stock prices and steady cash flows have made traditional media companies appealing targets for leveraged buyouts. "Until recently, the credit markets have been incredibly friendly to support the buyout activity," according to Johnson. The credit cycle has turned down, however, and the debt markets will take some time to adjust to changed circumstances and to reprice risk, he says. "We have never had a forward calendar as large as this," he says. There are some $230 billion of bank loans and $100 billion of high-yield bonds financing leveraged buyouts to be completed by the first quarter of 2008, he points out.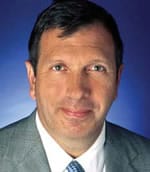 Johnson: Credit markets have been very friendly.
At the end of July, as credit market conditions tightened, Goldman Sachs Capital Partners and CanWest Global Communications, owner of the Global TV network and Canada's largest newspaper group, gave up on selling high-yield bonds to support their $2.2 billion takeover of Alliance Atlantis Communications. Instead, a syndicate of banks provided bridge financing for the transaction.
Chrysler shelved the sale of $12 billion in loans related to its takeover by Cerberus Capital Management and was forced to rely on DaimlerChrysler for financing to close the deal. Kohlberg Kravis Roberts delayed the sale of senior loans to finance the buyout of British pharmacy Alliance Boots.
Once the decks are cleared, future acquisitions will likely be done with lower leverage. "There will be a return of covenants in debt deals and no PIK [payment-in-kind] toggles," Johnson says. The days of easy credit for leveraged buyouts have ended.
Meanwhile, faster, cheaper and more reliable technology is transforming the media and entertainment industry worldwide. Digital video recorders, for example, enable consumers to find, store and watch content on their own schedule and to skip the commercials. As the mass audience fragments and wireless devices proliferate, media companies are being forced to take new risks and to innovate or lose market share. While technology is a threat to some, it is a big opportunity for others and is helping to increase the overall size of the market.
The newspaper industry is struggling, but it can survive, Johnson says. "The advertising losses will stabilize, and newspapers will remain low-growth businesses," he says. "Fewer young people are reading newspapers, however, so it won't be a growth industry."
Community newspapers that focus on local news are still growing 2% a year, Johnson says. And newspaper websites are still the leading Internet sites for local news. "Local TV broadcasters have gotten very smart and are starting to get Internet revenue, so the papers need to keep an eye on competition from local stations," he adds.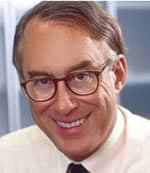 Montgomery: Media groups are selling non-core assets.
Convergence of the computer, mobile phones and television will account for the bulk of the growth in the entertainment and media industries in the next five years, according to a study by PricewaterhouseCoopers (PwC). "Broadband growth is driving online advertising, while the proliferation of next-generation wireless devices designed to play digital music, video games and receive TV programming is fueling mobile distribution," says Marcel Fenez, Hong Kong-based global managing partner in the entertainment and media practice at PwC. Asia-Pacific-region spending on the distribution of television programming on mobile phones is expected to reach $6.5 billion in 2011 from just $26 million in 2006, he says. Internet advertising and access in the United States will surpass spending on newspaper publishing by 2009, according to PwC.
While valuations of media companies are quite low, the pendulum tends to swing too far in one direction, and there are some interesting acquisition opportunities in some unpopular, undervalued sub-sectors right now, says Jeffrey Montgomery, managing partner at London-based GMT Communications Partners, a private equity firm specializing in telecommunications, publishing, broadcasting and out-of-home media such as billboards, street furniture (including phone boxes and bus stops) and transit advertising. GMT has made 26 investments across 17 countries and is the most active private equity investor in Europe in the communications sector. It recently announced the acquisition of Malta's leading provider of cable TV, broadband and telephone services, Melita Cable. GE Commercial Finance was the sole debt arranger for the transaction.
GMT focuses on communications businesses where strong growth is still available, according to Montgomery. Key target sub-sectors include traditional and new media with proprietary data and/or value-added content, last-mile broadband rollouts, certain types of radio and television assets, and outdoor advertising.
"Some 60% of homes and businesses in Europe have high-speed broadband access, which is a much higher proportion than in the US," Montgomery says. "This technology is reconfiguring the way in which individuals and businesses get their information and entertainment," he says. "Cable TV is encroaching into the phone industry with voice-over-the-Internet protocol, or VoIP, for example." People are not willing to pay for content when there is an unlimited supply available on the World Wide Web for free, he notes. But consumers, and especially businesses, will pay for proprietary data from a well-known brand with value-added content, he says.
Taking a Global View
In Europe, media monopolies and protected national markets have fallen by the wayside, according to Montgomery. "The trend in Europe is toward regionalization and globalization," he says. "There has been a breaking down of geographic media conglomerates, which are selling non-core assets to become more focused players on a pan-European basis."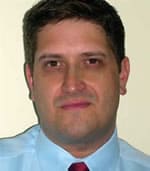 Kaufman: High demand is driving film production.
The saga of media mogul Rupert Murdoch and his News Corporation's $5.6 billion acquisition of Dow Jones and the Wall Street Journal is primarily a globalization story. "In combination with News Corporation's assets, the Wall Street Journal and the other Dow Jones operations will be even more formidable competitors as we profitably extend their invaluable information across our print, broadcast and digital platforms around the world," Murdoch said in a statement. JPMorgan, Allen & Co. and Centerview Partners served as financial advisers to News Corporation on the transaction.
Murdoch is about to launch his Fox Business Network to compete with CNBC. He also will use his substantial resources to help Dow Jones Newswires battle it out with the newly combined Reuters and Thomson organizations.
Meanwhile, investment banks, hedge funds and private equity firms are pouring money into Hollywood, which had a summer of blockbuster movies that produced record box-office sales. "The increase in worldwide box-office receipts coupled with the addition of new media platforms has had a dramatic effect on the level of demand for additional film product," says Aaron Kaufman, one of three principals of the Barbarian Film Investment Fund. The $150 million structured fund provides a mitigated-risk portfolio of non-correlated assets by investing only in independent films that have greater than 80% of their budgets secured by foreign pre-sales. Barbarian Film will invest in relatively low-budget films costing less than $10 million each, Kaufman says. Investment opportunities will be vetted by international sales agents who will make foreign sales estimates based on such factors as the film's genre, cast and creative team. The first film backed by the fund, "Powder Blue," starring Forrest Whitaker, Jessica Biel and Jared Leto, began shooting in August. It has a budget of $5 million with foreign sales estimated at $4.15 million.
Barbarian Film generally will take advantage of "soft money" incentives for at least 10% of a film's budget. Many state governments have introduced tax incentives and sale-and-leaseback programs to encourage film production. Starting July 1, Connecticut began offering productions up to a 30% tax credit on goods, services and labor.
Earlier this year, Merrill Lynch put together a $1 billion pool to back a new movie production and distribution firm, Summit Entertainment, which will release about a dozen movies a year. In June Dresdner Kleinwort advised Legendary Pictures and Warner Bros. on a $1 billion investment agreement to produce up to 45 films. Last year Deutsche Bank signed co-financing deals totaling $1.3 billion with Sony Pictures and Universal Pictures.
The Hollywood Entertainment Exchange, a London-based company that provides online entertainment platforms, listed on the Open Market of the Frankfurt Stock Exchange in July. The company is developing a global digital media marketplace and online social networking platform that will enable actors and singers to showcase their talents using web video broadcasting.
Meanwhile, Bollywood's first film fund, Indian Film, closed a $115 million initial public offering in June on the London Stock Exchange's Alternative Investment Market.
Gordon Platt