FOCUS / TREASURY MANAGEMENT
On-demand software services are making increasingly sophisticated treasury management systems available to a much wider range of companies.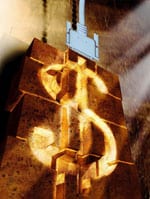 Atypical day in the life of a corporate treasurer entails managing the company's cash, ensuring sufficient funds are available to finance acquisitions, investing surplus funds and reducing the impact of interest rate, liquidity and credit risks on the company's financials. Sounds simple enough, but with regulatory imperatives such as Sarbanes-Oxley (SOX) and Basel II requiring companies to exert greater control and maintain clear visibility over their financials, increasingly treasury managers are having to do more.
To help them achieve the level of transparency regulators are looking for, a number of companies are turning to IT solutions. However, according to Gilmore Bray, global head of product and business development at software supplier Misys, that means treasury managers are now having to divert more time and resources toward managing IT.
Some of the solutions companies are putting in place include treasury management systems (TMS), which provide a wide range of cash and liquidity management, cash forecasting, finance and investment, interest rate and FX management functionality. Yet typically these systems can take months to implement and can require significant upfront investment from companies for software licenses, as well as the need to have a team of IT people to manage and support them.
"The main issue for treasurers is that they don't want to spend 20% to 30% of their time on IT issues," observes Bray. And in some companies, treasury IT budgets are so stretched that companies are still using Excel spreadsheets to perform a lot of the functions—cash forecasting, for example—that could be performed by a TMS. "In 2006 approximately 62% of international corporate treasurers still used spreadsheets," says Nancy Atkinson, a senior analyst with financial consultancy Aite Group. If anything, Atkinson says, the use of spreadsheets is growing, as it is still a more cost-effective option for corporate treasuries that cannot afford the upfront investment required to install and support a dedicated TMS.
Relief in Sight
Traditionally, the only option for companies wanting to access the breadth of functionality provided by a TMS was to purchase a software license from a vendor and install the system on site. However, with the advent of the Internet came alternative models for delivering software. One early approach was application service providers (ASPs), which hosted applications on behalf of users. However, most of these applications were merely client-server applications with a web front-end added to them. As new customers joined, a new "application instance" had to be created each time, which was costly and inefficient.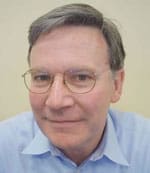 Gilmore Bray: Treasurers want to spend less time dealing with IT issues small to handle real work
Consequently, a number of the early ASP systems failed to live up to expectations. But in the late 1990s the term ASP came to mean "software on-demand," a term used to describe companies such as Salesforce.com, which began delivering enterprise software applications via the web using a "pay-as-you-go" model. Typically, under a software licensing arrangement, companies were tied into contracts lasting years. But with software on-demand, companies do not have to buy or install the software or have a physical IT department. If the software doesn't work for them, they can switch it off.
In 1999 Kyriba developed an Internet-based automated and centralized cash management system that requires no hardware or software installation. Users pay for access to its wholly web-based system on a per-user basis. More than 100 companies, including Peugeot, are customers of its ASP treasury management platform. Kyriba vice president Scott Montigelli says its treasury application is "accessible on one architecture, and it does not offer individual instances [of the application] for each client," which he says is more costly and cumbersome to support. Running a "single instance" of a software application on a server servicing multiple clients is also the basis for what is called software-as-a-service (SaaS).
The major benefit for treasurers is that they can significantly reduce the costs of investing in hardware, software licenses, installation, updates and maintenance. For example, according to some estimates, a traditional client-server TMS application may cost E140,000 ($190,000) in the first year to implement, while an on-demand TMS used by six people within a firm based on a monthly subscription may cost only E37,000 in the first year. Software upgrades are also released via the Internet, meaning treasurers no longer need to focus on distracting IT issues. "[The] ASP orientation allows treasury professionals to focus on core treasury activities and on being more strategic," says advertising agency Interpublic, which is a customer of Kyriba's.
Larry Ng: Instead of a license fee, we are saying try it over the Internet
Misys, a provider of treasury management and banking software, was an early proponent of the SaaS model. Since 1994 the company has been offering corporates an FX confirmation and matching service, which they could access on a pay-as-you-go basis. "There is no software on the client side," Bray explains. "Clients only have to access a single application, which sits on one server." More than 4,000 users at over 800 banks, corporates and investment managers access Misys Treasury's SaaS post-trade platform, and Bray believes this will increase with major developments in the treasury market around "strategic" risk and cash management, SEPA and euro payments. "As an online hosted service, we can quickly and confidently adapt each new release to the broad technological demands of the marketplace while tailoring enhancements to tackle the specific pain points the market demands," he says.
Following its acquisition of Trema, treasury, trading and settlement solutions provider Wall Street Systems (WSS) made a major commitment to ASP software delivery, investing "millions" in upgrading the infrastructure and enhancing the scalability of Trema's ASP platform, which now boasts more than 30 customers including large multinationals such as German footwear maker Adidas. "We have made a commitment to deliver a robust ASP solution with the broadest capabilities aimed at small corporate treasurers to large companies," says Larry Ng, managing director, product strategy and marketing, WSS. "Rather than charge a license fee, we are saying to companies they can try it over the Internet. If they like it, they can subscribe to the service and be up and running in weeks."
Different Flavors
Not all ASP or treasury on-demand providers believe in the "single instance" application approach. WSS, for example, uses "a shared infrastructure-separate application instance model," which chief technology officer Mark Tirschwell says works much better for its clients. SunGard AvantGard uses a "multi-instance" version for its ASP software delivery model, which runs on a pool of shared hardware resources.
Mark Tirschwell: SAS 70 is all about security and compliance
Application availability, quality assurance, security, SOX compliance and bank connectivity can also differ between ASPs. On the bank connectivity side, Kyriba provides a "connectivity hub," which automates the collection of bank data from multiple banks, eliminating the need for corporates to maintain multiple proprietary banking interfaces. SunGard AvantGard uses its eTreasury eXchange (eTX) platform to facilitate connectivity between banks and corporates. It also differentiates itself from other ASPs as it supports data hosting and disaster recovery using SunGard Availability Services.
"Our business model and cost structure is fundamentally different from other ASPs that use third-party hosting and disaster recovery applications at commercial rates," says Andrew Woods, executive product manager, SunGard AvantGard Treasury. "We can re-use a lot of the infrastructure developed by SunGard Availability Services." WSS outsources the application hosting in its treasury ASP solution to a third-party, US-based web-hosting provider, SAVVIS. WSS also uses SAVVIS' Utility Computing platform, which Tirschwell claims allows it to scale its client base and systems almost infinitely with relative ease.
Breadth and depth of functionality can also differ between treasury ASP providers. Misys' SaaS solution is focused purely on FX confirmations, while Kyriba's solution provides companies with core treasury functionality such as cash forecasting, netting, in-house banking, FX, debt and investment without the risk or derivatives management components of other solutions. Historically, treasury management software delivered via an ASP tended to offer scaled-down functionality, but most of the traditional TMS vendors that also support an ASP model offer the full suite of TMS functionality that is typically available via a licensed approach.
"We have tended to deploy [our ASP model] at the higher end," says Woods of SunGard AvantGard. "There is a bigger market for richer functionality at that level, and we've tended not to get involved at the lower end of the market. However, that is changing." Woods believes those companies that are still using spreadsheets to do their cash forecasting, for example, are ideal candidates for an ASP approach.
Atkinson of Aite Group believes that the ASP model will make TMS functionality more affordable for mid- to lower-tier companies. She says even large corporations may also choose to go down the ASP route, particularly if they don't have treasury functions in one place. However, she says firms using an ASP need to feel comfortable that their data is segmented from everyone else's, that it is protected and that only authorized people have access to it.
In terms of data security, quality assurance is provided by SAS 70 certification. "SAS 70 is the de-facto standard required for all financial information delivered over the Internet," Tirschwell of WSS explains. "It is all about security and compliance, making a company feel comfortable with the fact that their data is secure and that is it not susceptible to fraud."
Atkinson believes concerns surrounding data privacy will become less of an issue, and the ASP model will continue to gain favor among corporate treasurers. However, with an ASP there are always trade-offs, she says, particularly as "pure-play" ASPs may not offer the level of customization provided by traditional TMS vendors. Customer servicing is also more challenging in an ASP model, as it needs to be ongoing rather than just in the initial implementation phase. Vendors that support an ASP or SaaS model also forgo the upfront revenue from collecting software-licensing fees.
"To make the ASP model work, you need to have a strong balance sheet," says Ng of WSS. And he should know: In order to move to a subscription basis from a licensing approach, WSS had to enlist the help of private equity firm Warburg Pincus.
Anita Hawser