NEWSMAKERS | UNITED STATES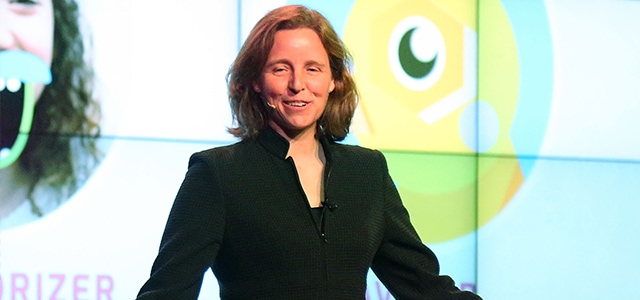 ---
The technology community has warmly welcomed the appointment of Megan Smith as the next chief technology officer of the US.
Clay Johnson, CEO at the nonprofit Department of Better Technology (a company that builds technology to help government reach the communities that it serves), says Smith is smart, determined and passionate about the role of technology in society. He has no doubt that she's going to work wonders in her role as CTO.
Smith has one of the most impressive résumés in Silicon Valley. Currently a vice president of GoogleX, the tech company's lab for ambitious next-generation projects, she previously led the Google team responsible for developing new business, including the acquisitions that led to Google Earth and Google Maps. At Google, Smith also co-created and hosted SolveForX, Google's community project to encourage brainstorming and collaboration to solve global problems. Prior to joining Google she was CEO of PlanetOut, a website for gay and lesbian Internet users.
The CTO post was created by the Obama administration to deliver on his technology and open data policy promises. Smith replaces Todd Park, who was credited with salvaging the troubled Obamacare website following its disastrous launch. Prior to saving HealthCare.gov, Park focused on attracting technology talent to join government through the Presidential Innovation Fellows program, and it is hoped that Smith can make good use of the innovators the program nurtured.
Johnson believes Smith needs to work on making permanent what Park created. "She's likely going to be the last USCTO of the Obama Administration, and she has the unenviable task of taking the amazing things that Todd has done and making them stick for presidencies to come, while still trying to leave a lasting legacy on the relatively new office."
Alex Macgillivray, Twitter's former general counsel, will join Smith as deputy USCTO. An advocate for an open and uncensored Internet, he will likely focus on policy matters ranging from intellectual property issues to those concerning big data and privacy rights.