Gautam Jain, global head of digitization and client access, Transaction Banking, Standard Chartered Bank, talks about the bank's role in a blockchain proof-of-concept joint effort.
---
---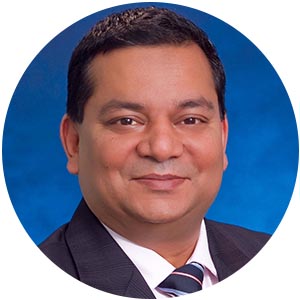 Global Finance: What role did Standard Chartered play in the proof of concept for the Irrevocable Distributable Ledger?
Guatam Jain: Specific to this proof of concept, our collective role was to explore if we could have information sharing initiated by the interested parties while preserving the commercial confidentiality of the underlying trade itself. The project seeks to develop an industry platform using distributed ledger technology to facilitate checks for duplicate financing of invoice.
Through this initiative we are also able to contribute to the overall digitization of trade and trade finance.
GF: How will you leverage the Irrevocable Distributed Ledger technology going forward?
Jain: We will continue to look at other use cases that can leverage this technology and solve real-world issues. The power of the distributed ledger lies in its collaborative ability and functionality, and hence it is important for us to get high adoption and participation.
The success of this initiative is in being an open ecosystem driven by collective management. The security of the business increases as we have a wider level of participation.
GF: What other areas of your business could this solution be used for?
Jain: The success of the proof of concept lays the foundation for harnessing technology to achieve greater goals in the banking industry. As a leading trade finance bank, we continue to innovate and develop solutions to solve real-world issues for us and for our clients and at the same time contribute to the overall digitization of trade and trade finance.
GF: How difficult will it be for banks to successfully leverage distributed ledger technologies?
Jain: The technology behind distributed ledger is actually very simple and easy to use. However, because the power of distributed ledger lies in its collaborative approach, the extent to which banks can successfully leverage it depends largely on the participation of other stakeholders (government agencies and other banks).