Suresh Kumar, CIO and senior executive vice president of BNY Mellon, discusses the development of the Nexen Ecosystem.
---
---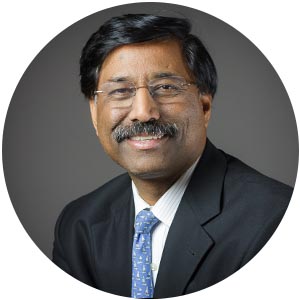 Global Finance: What were the key drivers in the development of Nexen?
Suresh Kumar: We wanted to be able to deliver a consistent client experience for BNY Mellon technology and more easily and quickly adapt to market changes, regulatory changes and client needs.
GF: What's the plan for rollout?
Kumar: We have made significant progress since we began building Nexen two years ago. First, we focused on creating the building blocks—the Gateway portal, API store, App Store concept, Digital Pulse data analytics platform and our BXP platform-as-a-service. Then we trained technology employees to use them to create solutions.
Today clients can use application program interfaces (APIs) to feed data from Nexen to their internal systems. APIs enhance integration, and operational efficiencies are key to creating new solutions from existing services. We had our first third-party-accessed Nexen API Store this April. We have over 10,000 entitled users on Nexen's Gateway portal. By the end of this year, we expect the platform to be accessible to more than 50,000 users.
GF: What are the innovative elements?
Kumar: It uses the latest open-source technologies. Because APIs are an industry standard, they make collaborating easier. This makes us faster, more adaptable, and allows us to co-create solutions with clients and to incrementally integrate new functionality.
GF: What were some of the key roadblocks during development?
Kumar: Probably the biggest challenge was the sheer scope. Not only did we need to build a new technology infrastructure, but we also needed to shift the way we think about developing technology.
On the process side, we examined how we do things and found ways to remove friction and move faster. This included adapting ideas like continuous integration, continuous delivery, test-driven deployment, lean start-up, agile development and design thinking. Our six global innovation centers have been instrumental in fostering these ideas.
GF: How are you using the predictive data capabilities of the system?
Kumar: Today Nexen's Digital Pulse is capturing more than 1.2 billion events per month and delivering insights to our employees through nearly 200 dashboards. One powerful example of Digital Pulse in action is our [internal] MyDashboard solution.
MyDashboard pulls together information for employees—like expenses and chargebacks—and serves it up in an easy-to-understand dashboard. Pulling all of this information together used to be time-consuming; now it's instant. Employees can monitor their expenses and take action to reduce their own costs. We've had a number of people learn that they were still being charged for computer hardware or mobile phones that they no longer use. These small savings can really add up.