Adam Boukadida, deputy treasurer for Etihad Airways, talks treasury transformation vision, goals and strategy.
---
---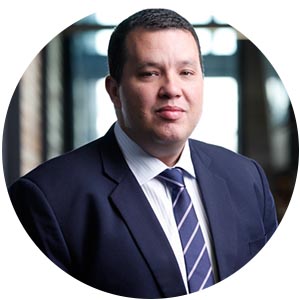 Global Finance: What treasury tools does Etihad Airways currently use, and why?
Adam Boukadida: Etihad Airways is currently implementing Findur/Openlink, using 360T as its FX platform, Bloomberg as its market data provider, and a number of banking platforms for payments. Our strategic partners need to understand our global requirements, while also offering creative, forward-thinking solutions. The solutions we select cannot be short-term fixes, but rather long-term solutions for how the business will continue to grow and how treasury will support the growth as a value-add center of excellence.
GF: How important is your relationship with the National Bank of Abu Dhabi when undertaking treasury transformation?
Boukadida: All of our key relationship banks are extremely important, not only when undertaking a treasury transformation project but also in our day-to-day banking needs. The National Bank of Abu Dhabi is one of our strongest and oldest banking relationships. Etihad Group Treasury is currently managing a number of strategic treasury transformations in 2016, which include changing our global cash management banking structure, the implementation of SWIFT, implementing a new TMS [treasury management system] and also changing our ERP [enterprise resource planning] partner. All of these transformations are key to Etihad Treasury's achieving its goal of being a best-in-class centralized function. It is important that our banking partners understand our business and the key drivers for us. This allows our banking partners to identify and develop products/processes that are relevant to Etihad Airways' needs.
GF: How did you select a TMS and what challenges has it presented so far?
Boukadida: The first step, when it comes to treasury transformation, is to be sure of what you want to achieve. In a TMS implementation, that means engaging each area that will be impacted to find out what they need. Once all the information was gathered, Etihad Airways was in a position to put out a clear request for proposal to selected vendors, outlining exactly what was needed from a treasury management system. During the RFP process, we hosted a number of detailed workshops, where all stakeholders were invited. Once our selection was made, and supported by our board, we than ventured into the implementation process. The most challenging part has been managing so many different moving parts at the same time.
GF: What were your primary objectives?
Boukadida: The main objectives of our new Commodities Trading Risk Management software project included: enhanced reporting to allow treasury to spend more time analyzing the information; clear process efficiencies, so that treasury spends more time adding value rather than being stuck with administration; global coverage/usage that can be accessed by all group entities worldwide; and bank connectivity.
GF: What tips would you give others about to embark on a treasury transformation?
Boukadida: Do your groundwork and ensure you have a clear vision of what you want to achieve. Include all internal stakeholders from the start.