Latin America has historically been slower than other regions to embrace new technologies, but that could be changing.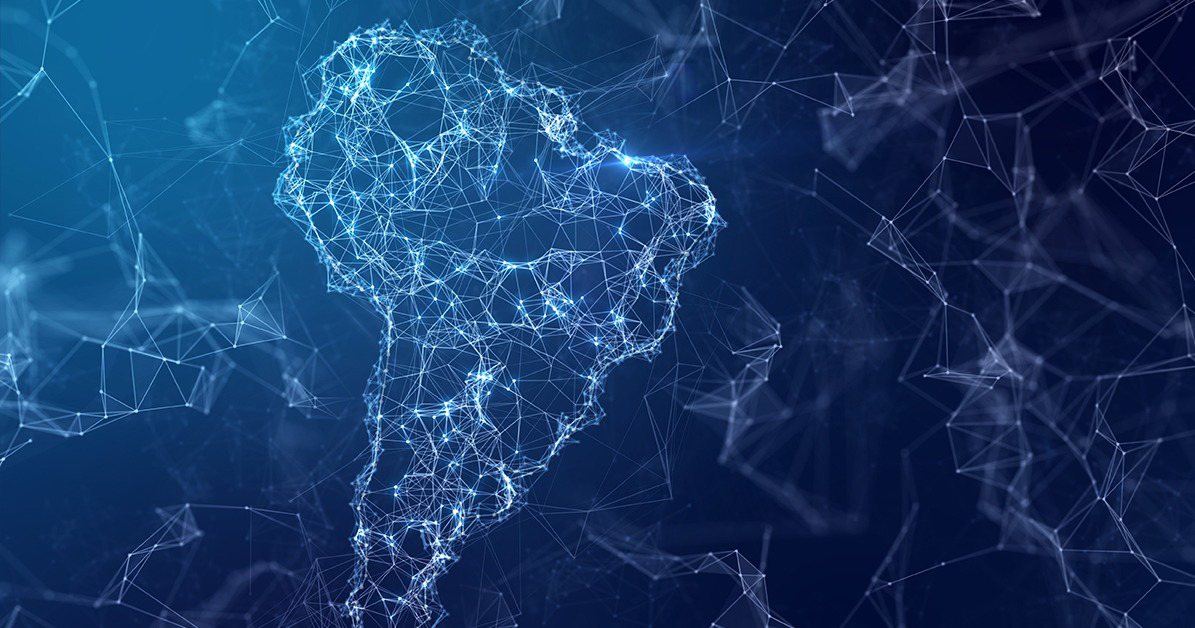 The recent pandemic triggered a boom in the adoption of technology, including digital payments and e-commerce. According to a recent McKinsey survey, technology adoption has also been supported by the rise of new and innovative fintech firms with four-fifths of Latin America's start-up "unicorns" now focusing on finance and e-commerce.
This rapid rise in technology adoption is striking, and it demonstrates again that less developed regions can sometimes scale up emerging technologies more rapidly than areas with more established value chains. Whether Latin America can establish itself as a leader in cutting-edge technologies is less clear, however.
Regional investment in research and development is 0.6% of GDP, less than one-quarter the average in the OECD and China. Moreover, the region accounts for less than 2% of the world's patent applications, and of these, less than one-fifth are filed by Latin Americans.
AI poses challenges too. As it takes off globally, the region risks lagging behind again. AI's impact on Latin America's economy will be three to five times lower than its impact in North America and China, McKinsey suggests.
Fabro Steibel, Executive Director of the Institute of Technology and Society (ITS Rio), which studies the impact of technology upon Brazil and the world, finds reasons to be optimistic, however.
"Over half the population joined the PIX digital payment system in less than a year. There is no other country with a similar system," says Steibel, referencing Brazil's real-time electronic payment system, launched by its central bank in 2020. "Also, we are leaders in blockchain in the public sector," he adds.
Barriers could still delay further technological development, including logistics, patent systems, and a shortage of manufacturing facilities. "There is very limited planning for it in Brazil or Latin America and in this way, we will never be an AI leader in top technologies, but with better government policies we can be leaders in AI implementations," says Steibel.
Latin America's Growing Stable Of Unicorns
One bright light in the region's development has been its fintechs, like MercadoLibre, the largest online commerce ecosystem in Latin America based on unique visitors. With origins in Argentina, MercadoLibre today has a market capitalization of $62.3 billion and is sometimes called the "Amazon of Latin America." It processes digital orders processed in 18 countries. But here too there are limits.
"The company is succeeding in Argentina and Latin America, but the region is still behind the developed countries," explains Fausto Spotorno, director of UADE Business School in Buenos Aires. Latin America still lacks the necessary infrastructure with respect to the internet, connectivity, and energy, among other areas.
Argentina cannot compete with the world, continues Spotorno, but it can still develop technologies for domestic consumption in services, agribusiness, and smart cities. "The stimulation of technology studies should help both the country and the region, as only 15% of undergraduates are interested in science and technology"
The region clearly needs to invest more in education and skills to prepare its workforce for emerging technologies like artificial intelligence, data science, and advanced manufacturing, he adds.
Government Support Key To Nurturing Latin American Tech Sector
How can this be achieved? Sílvio Meira, founder, and chief scientist at TDS Company, a strategic digital consulting firm, thinks back to the 1980s when Brazil invested in AI, including programs in higher education.
But the government's support was never really consistent. "Our financing programs in technology were firefly funding, so our talents were retained abroad, and those who returned were not aligned with Brazilian business," he explains.
The same situation pertains in Latin America today. The region needs to think big, working to solve important global challenges, Meira says. Chile and Argentina are closer to his ideal, producing "unicorn" startups like MercadoLibre and Globant, an IT and software development company with headquarters in Argentina. Education in these countries is more effective, taking a more global view, he adds.
Governments in the region can play a vital role in fostering technology adoption by implementing policies that encourage innovation, protect intellectual property, and provide incentives for R&D investment. Clear regulatory frameworks and supportive policies can attract both domestic and foreign investors.
As for AI technologies specifically, Meira thinks Brazil and Latin America are late to the game. What's needed regionally is a technology policy more like Finland's in the 1980s as that country started to move towards information technology. That government established the Science and Technology Policy Council of Finland and the National Technology Agent, Tekes, to coordinate the planning of policy on innovation and expertise and provide funding.
Ximena Aleman, co-CEO and co-founder of Prometeo, a Uruguayan-based open banking platform, highlights the importance of local regulators. "Regulation is key for innovation to happen—as long it is an enabler and not the other way around. We can build more lanes so that more vehicles can efficiently and swiftly navigate payment interoperability."
Latin America Intensifies Regional Integration Through Trade, Universities, and Cross-Border Partnerships
Collaboration among universities, research institutions, and private sector companies can accelerate technological progress too. Cross-border partnerships can facilitate knowledge exchange and access to resources that can help the region catch up with global technology trends. "We have been improving, but still 30% of the population is not [Internet] connected and 40% is poor," says Sebastián Rovira, Economic Affairs Officer at the United Nations Economic Commission for Latin America and the Caribbean.
Digital transformation can be accelerated through regional alliances, such as Mercosul (aka Southern Common Market) and the Pacific Alliance, a regional initiative created by Chile, Colombia, Mexico and Peru. The 33 countries working together are likely to be more effective than countries working alone. "We can go beyond only e-commerce and look at our complementary vocations to develop technologies," says Rovira. "For example, Chile is focused on mining and services, Brazil and Mexico are strong in manufacturing," and so on.
Itzel Alejandra Zarate Solis, program director in Business Intelligence at Tecnológico de Monterrey (ITESM) in Mexico, supports regional integration but says it may be difficult to achieve due to different policies, economics, and social issues among the countries. She believes education has a fundamental role in accelerating technological competitiveness.
The university has implemented a business intelligence and innovation program that provides regular interactions between students and companies. These are designed to surface real business problems in search of solutions. Oxxo, 7-Eleven and Mars, among others, have participated. Of the 12,000 students that graduated from ITESM last July, 70% participated in this program in some form. "The results are amazing," reports Solis. "They [i.e., the students] are more resilient, analytical, creative—and also comfortable working in groups."
In conclusion, while Latin America has historically lagged in R&D investment and technology adoption, recent developments suggest that the region may soon close the gap. By investing in education and R&D, fostering innovation, and creating an enabling environment for entrepreneurship, Latin America can position itself as a significant player in the global technology landscape.