'We continue to listen to customer needs,' says Abdullah Al-Tuwaijri, CEO, Consumer, Private & Digital Banking of Boubyan Bank and board member of Bank of London and The Middle East, the largest Islamic bank in Europe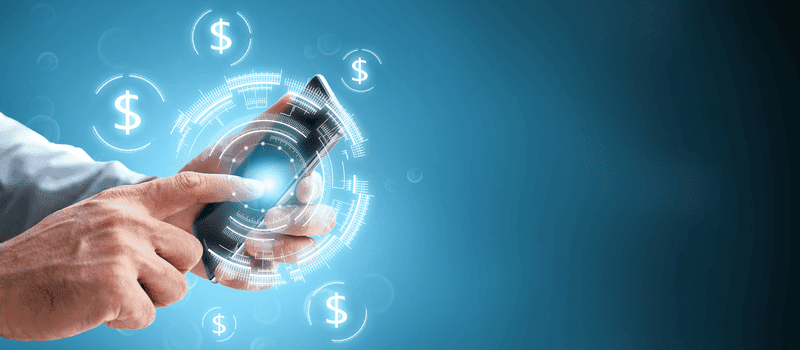 What services does Nomo, the UK Islamic digital bank, offer to Middle East customers and what characteristic distinguishes it most?
Our customers have told us that they wanted to be able to open accounts overseas and to bank safely and conveniently. The United Kingdom was nominated as their preferred jurisdiction for foreign accounts, given the British banking system's global reputation and the protection provided by the Financial Services Compensation Scheme (FSCS), as well as close ties with the UK as a holiday destination, and place to study or invest.
Nomo, which was created to provide a convenient one-stop digital solution to customers' international banking requirements, is uniquely positioned to provide a suite of international banking services to customers who may not be able to access them elsewhere, all available through a simple and flexible mobile experience. Via a mobile app, Nomo provides secure, lower-cost UK-based services, initially in Kuwait and then across the Gulf Cooperation Council (GCC) region.
When spending time in the UK, US, Europe or even in the GCC, customers can spend like locals, with fee-free multi-currency cards. They can also send money – instantly and for free – to other Nomo accounts or other UK bank accounts, which is ideal for those who have children studying in the UK or have property and business needs in the UK. Customers can make cross-border payments by converting local funds into foreign currencies at very competitive rates. And Nomo gives customers who are looking to grow their wealth and diversify their portfolios a number of exciting investment options, including fixed-term deposits in foreign currencies with compelling returns, and financing for UK buy-to-let properties. A few more propositions, including investment funds, will be coming this year.
What customer segments does Nomo target?
Nomo is aimed at all customers in the GCC and broader Middle East region who seek secure and convenient access to overseas financial services, i.e. to keep their money safe and accessible for overseas payments, borrowing and investments. Nomo's offerings and digital experience could benefit everyone – professionals, company executives, business owners and even self-employed individuals – seeking greater convenience and more transparent fees in the conduct of international banking activities such as cross-border payments, travel spending in international currencies, international online orders, or even investing in buy-to-let properties or financing residential units in the UK.
Can you tell us more about the recently announced strategic partnership with ADCB and Al Hilal Digital Bank. Which customers will benefit?
Our recently announced partnership with the ADCB Group, including both ADCB Nomo and Al Hilal Nomo, is a significant milestone in Nomo's journey. It will enable all customers in the UAE who are eligible to open a UK account and have a valid proof of UAE address, to benefit from the products and services of a UK-regulated bank. The UAE has a large community of customers with diverse international banking needs, which this partnership aims to serve.
How will this partnership affect Boubyan's fast, ongoing and innovative digital transformation?
The landmark partnership with ADCB and Al Hilal reinforces the strategic agenda of both the ADCB Group and Boubyan Group. It enables ADCB to deliver on its strategic focus to continuously lead the market in digital innovation and Islamic banking. The Boubyan Group achieves an important milestone in its international digital expansion plans. The partnership also accelerates the digitalization of international banking services out of the UAE.
How do Nomo's innovative solutions compare with the offerings of other top financial institutions?
Customers in the UAE who seek access to international banking services can now conveniently open accounts with ADCB Nomo and Al Hilal Nomo from their homes. Nomo's digital products and services and user interface are aligned with best-in-class customer experiences of leading neobanks and fintechs. Of course, it provides the security and rigour of a UK-regulated bank, including FSCS deposit protection, positioning Nomo and the Boubyan Group strongly ahead of many peers and competitors.
What are Nomo's expansion plans?
Nomo is exploring growth opportunities across other GCC and Middle East markets. Ultimately, we would like to make Nomo available in all markets that need international banking services. On the value proposition side, Nomo continues to listen to customer needs. It is preparing to introduce digital wealth services to complement its property finance offering and deliver an extended suite of international banking and investment services to affluent customers in all focus markets.
Sponsored by: