The dominance of media-technology platforms that control information has roused regulators around the world. New laws are coming into effect, with more on the way.

From admiration to fear: The 21st-century corporate giants of communications—including media, social media, and large Internet and telecom companies—have become so powerful that the public now questions whether they put democracy, the economy and society at risk. They are perceived as establishing monopolistic positions and wreaking havoc in various sectors, while dodging rules followed by established brick-and-mortar competitors. Digital communication, hailed for its role in facilitating the protests of the Arab Spring, has since seen use as a tool of control by oppressive regimes, causing citizens to reconsider its risks and hidden costs.
Even in the business world, there is a growing wariness of companies that have until now been viewed with awe, such as the "Four Horsemen of Tech" (Amazon, Apple, Facebook and Google). At the World Economic Forum at Davos in January, George Soros lambasted social media giants as "obstacles to innovation" that threaten "totalitarian control." "The internet monopolies have neither the will nor the inclination to protect society against the consequences of their actions," he said. "That turns them into a menace and it falls to the regulatory authorities to protect society against them."
Worldwide, a growing clamor from citizens is demanding tougher regulation. The EU won praise for fining Google €2.4 billion ($2.7 billion) in 2017 for abusing its dominance as a search engine by favoring its own shopping service. (Google has appealed.) In the US, concerns over Russian ads on Facebook during the presidential race (as well as politically damaging revelations on WikiLeaks) have brought heightened scrutiny from lawmakers to the companies that create and distribute information of all sorts—despite a political climate otherwise favorable to a more laissez-faire approach. The Department of Justice sued to stop the AT&T/TimeWarner merger, and has threatened to fight the Disney-Fox deal too. At issue are all sorts of companies involved in creating and distributing content, aggregating consumers in the process.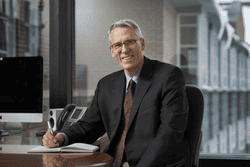 "The issue of regulation is absolutely coming, and it's coming to the US," says Geoffrey Parker, director of the Master of Engineering Management program at Dartmouth and research fellow at MIT's Initiative for the Digital Economy. The US Congressional Antitrust Caucus has announced plans to "modernize" antitrust law, and there is new antitrust bills have been introduced in the Senate as well—with more being drafted.
On the consumer side, new EU rules on control of personal data will come into effect May 25 this year in the General Data Protection Regulation. European citizens will have new rights to view, limit and delete information collected by companies—regardless of the company's home country. Data, a valuable modern currency that consumers trade for access to digital tools, holds a greater place in competitive discussions than ever before. (See sidebar.)Just this past October, the European Commission adopted an initiative focused on platform-to-business (P2B) interactions. The initiative points to a handful of harmful trade practices that online platforms currently do, or possibly could, engage in. These include changing terms and conditions unilaterally; deleting specific items or entire merchant accounts unilaterally and without warning; promoting platform-owned products and services ahead of others; and lacking transparency in many practices, particularly around search rankings and advertising. The power these platforms have over business everywhere means the "P2B" abbreviation, far less common than "B2C" (business to consumer) or "B2B" (business to business) is likely to gain traction this year.
China, a digital leader in Asia, occupies an unusual position with respect to antitrust, as it works to enact market-oriented reforms smoothly while racing ahead with technology development. "It has been incredible. In just a few years they went from cash to primarily electronic payments. It seemingly happened overnight," says Parker. "In many ways they are further ahead than anyone else in the world—much less concerned over privacy, even less than the US. The government is heavily involved, partly through using these systems to observe and collect data on the population. In some ways they are less regulated than the US, and in some ways more, because the government is forcing access to the data."
Yet China, too, has been engaged in a long process of studying antitrust issues, with its major antitrust law, the 10-year-old Anti-Monopoly Law, up for amendment for the first time. From fall 2016 through much of last year, Chinese officials shared plans at antitrust conferences and in private meetings around the globe, with officials such as the senior deputy commissioner for the Canada Competition Bureau as well as business leaders such as Procter & Gamble's chief counsel, to establish a "fair competition review system" (FCRS). The FCRS is "designed to regulate the potential abuse of administrative power by government agencies that could result in anticompetitive effect and will hold local-level government officials accountable for such abuse," according to attorneys at Hong Kong–based Mayer Brown JSM.
NETWORK EFFECTS
The economy of the last century is characterized by the emergence of large and powerful groups, especially in the US where market power is often seen as a corollary of a better product, service or technology. "The source of the market power is different. Historically, market power came from scale economy, with lower costs from being larger, driving market power in manufacturing," says Joseph Harrington, professor of business economics and public policy at the Wharton School. According to Harrington, whose current research focuses on collusion and cartels, current US laws are adequate to deal with that traditional form of monopolistic power.
Yet it's a new world. "They have a very powerful source of market power that is hard to dismantle or is hard to penetrate for competitors," Harrington notes, "and that is the network effect. This means that people are on Facebook because everyone else is on Facebook. If a superior social network came along, it would be very hard for it to compete because it does not have the same base of people."
One counterargument is that competition is larger than the Web; there's always someone, somewhere who can create something better. Facebook made just that point in response to the decision by Germany's independent competition authority, Bundeskartellamt, to investigate whether Facebook has abused its dominant position in social networks. Facebook denied that it is dominant, adding "We're just one part of how people interact, and we must constantly innovate to ensure we're meeting people's expectations. … If we fail, people will go elsewhere—as history has shown with other technology services over the years."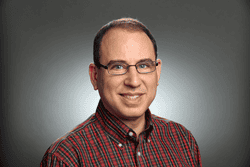 Critics of this position say that's unrealistic, given the sheer size these groups have reached. "Practically speaking, the market is not open," says Lina Khan, director of legal policy at the Open Markets Institute in Washington. "If you think about the self-reinforcing advantages of data, and the amount of data that Google has, there is no viable way you could have another search engine compete."
Governments react slowly, but they are reacting. In the meantime, infotech companies may realize that more transparency will ultimately help them thrive. "The 2016 presidential election was a real wake-up call for Silicon Valley," says Eric Goldman, who was an Internet lawyer in the Valley before becoming professor of law and co-director of the High-Tech Law Institute at Santa Clara University. "Our tools are supposedly used for the common good, but this is not always true; and it is up to us as a community to find out how to fix it."