Robots, ubiquitous in factories, are moving up to take on both menial paperwork and complex data analysis. Should we worry?

---
Walk into a manufacturing plant anywhere in the world these days and you are likely to find robots rather than humans on the factory floor assembling cars or computer equipment or filling cans with the food we humans like to eat. Robots are able to perform repetitive tasks more quickly and efficiently than humans. The "fourth industrial revolution"—ubiquitous mobile computing and "intelligent" robots—is well under way on factory floors across the globe.
While most of the trading in financial markets today is done by machines or high-frequency software algorithms, and the customer-facing front end of banks is automated, in the back and middle offices, human workers are still shuffling paper and doing manual, repetitive, error-prone work that has long been assumed by robots in manufacturing industries.
That could soon change. Next-generation business process outsourcing (BPO) providers like Genfour in the UK and Finland's OpusCapita, which helps companies streamline their purchase-to-pay processes, are using robots instead of humans to automate firms' finance, accounting and human resource functions. As James Hall, Genfour's founder and CEO, puts it, he is "trying to build a BPO company without any people in it."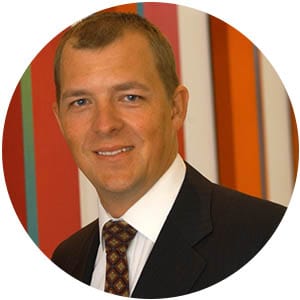 Genfour, based in Wales in the UK, operates a virtual workforce of software robots—not physical robots like the ones found in factories—that perform mundane, repetitive, rules-based tasks, such as claims management, bank reconciliation, direct debit processing, checking and auditing processes and new business quotes. Genfour and OpusCapita promise firms a cheaper, more efficient way to increase automation of their business, so they can compete with the likes of Google, Amazon and Uber in an increasingly automated and digitized world.
The term "robotic process automation" refers to software robots or virtual machines that do the work of humans in the back office. "RPA is the first technology to allow humans and machines to work this closely, while taking advantage of each other's best attributes," says Christopher Hodges, Accenture's Nordic robotics market director. Hodges says its clients are using RPA to improve business holistically, and the focus is not always cutting costs. "Some of our best examples [of RPA] are about compliance, risk reduction and speed to market of new products and services," Hodges says.
Banks are still overrun with manual, inefficient, error-prone processes in the back and middle offices; outsourcing these to a robot could be the solution they are looking for. Increasing automation via enterprise-resource planning system upgrades and other infotech bolt-ons has met with mixed success. But RPA, alongside such other emerging technologies such as Cloud computing, is seen as a quicker and more cost-effective route to automation.
A software robot uses a virtual machine and log-in to interact with a firm's back-office systems, much like a human does, except it can process much larger volumes of data than the human brain, runs 24/7 and costs a lot less (about $2.70 per hour by Hall's estimate). "The software makes decisions based on defined business rules," explains Genfour's Hall. "You can schedule [programs] to start at certain times, finish the process and go on to another. They can run all night, so when your team come in the next morning, they only have to deal with the exceptions."
In a 2015 white paper on RPA, Indian BPO provider Tata Consultancy Services (TCS), which has built its own robotic processing tools, says robots can improve the accuracy and efficiency of balance sheet reconciliation, regulatory reporting or any process that requires multiple validation checks. It says the accounts payable process is a classic use case for RPA. The robot can read data from a vendor's statement and match it to internal financial systems. According to TCS, this kind of activity can result in productivity gains of more than 90% with 100% accuracy. In the area of claims validation by insurance companies, TCS estimates that RPA can reduce transaction times by as much as 80%.
When OpusCapita started implementing RPA, Jaakko Lehtinen, head of robotic process automation and artificial intelligence, was not someone product teams liked to see, as he took work away from them. "In a year, we managed to get the robots to work on behalf of 10% of the organization," says Lehtinen, but, he adds, no one was made redundant. With RPA, he says, firms can use existing systems from providers like SAP and Microsoft Excel and create a program that emulates the human user without having to change anything in the underlying infotech infrastructure.
Alejandro González and Pedro Fernández-Olano, authors of the report "Defining the Digital Organization," published by research firm Arthur D. Little, do not foresee widespread use of robotics in banking in the short term, particularly in corporate banking, which often requires more complex interactions with customers. But they recognize that sophisticated software algorithms—or software robots, for that matter—doing more of the grunt work on the back end could be useful. "Banks would be able to do things more efficiently and not lose money in irrelevant customer marketing campaigns," says Gonzalez.
Co-operative Bank in the UK deployed a virtual team of 20 employees to automate the excess queue procedure for accepting, rejecting and returning direct debits, checks and standing orders as a result of insufficient funds in customer accounts. "The business case for the project was to redeploy staff from manual roles into customer-facing account management roles, alleviate the daily time pressure of having to complete all processing by a 3PM deadline and manage all customer accounts with the same degree of accuracy and consistency," states Joanne Masters, business systems manager at Co-operative Financial Services.
ROBOTIC AUTOMATION—HYPE OR REALITY?
Genfour has 26 clients in the insurance, financial services, utilities and retail sectors that are using its software robots to automate financing and HR functions. Corporate awareness is growing, but interest does not necessarily lead to implementation. According to a Deloitte Insight report on RPA, 35% of shared services and global business services leaders have researched and read up on RPA, but only 13% plan to increase automation in the coming 12 months by investing in the technology, compared with 36% who plan on using Cloud-based services. Over half of those surveyed by Deloitte expect to increase their use of RPA by 2017, with most intending to use it in accounts payable, travel and expense processing. But 40% don't know if there is a place for robotic automation within their organizations.
"We find that people simply don't want to do this mind-numbing, routine work, but until they feel comfortable with robotics, they won't tell you," says Hodges of Accenture. "The biggest question companies need to ask is, 'How do we want to use RPA and who do we want to do what?'—basically, the operating model." Few banks contacted for this article felt they were able to comment on RPA. Nordea Bank in Finland told Global Finance it is still in the early phases of working with the technology and is not in a position to say much until after summer or in the fall. Other banks are working with artificial intelligence—software algorithms that can learn and understand context in order to create smarter processes—to detect fraudulent transactions and cyberthreats.
Lehtinen at OpusCapita says data security concerns are slowing down implementation of RPA in banks. Giving a software robot a computer log-in to back-office systems is unlikely to be met with enthusiasm by the chief security officer or the IT department. "When we started to implement RPA, we needed user IDs for the robots," says Petri Karjalainen, senior vice president of OpusCapita's ventures business unit. "The IT department didn't think we were serious at first. They tried to make all sorts of excuses."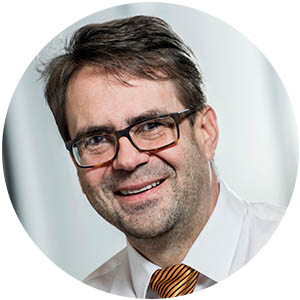 A survey on RPA and artificial intelligence published this May by OpusCapita and Åbo Akademi University in Finland, found that companies with experience of robotic automation were more convinced of its benefits than beginners, who feared robots "getting out of control." Karjalainen says control points built in for humans also work with robots, which can alert a human when something goes wrong. But the rise of robotics does impact cybersecurity. The more processes a company automates, the more susceptible it becomes to cyberattacks.
OpusCapita's survey also highlights suspicions toward the technology and a fear that the rise of the machines could result in job losses. But unlike traditional BPO, which can see thousands of jobs moved offshore literally overnight, RPA, Hall says, has a more gradual impact. With most Western countries facing an aging workforce, the only way of replacing them, he says, is to introduce more software robots, do more offshoring or increase immigration. "Robots are only taking the worst work, the laborious and mundane stuff [humans] can only get wrong, which frees them up to do high-value work," he says.
DON'T BE AFRAID OF THE ROBOTS
Karjalainen says humans will still be needed to program and supervise the robots. "It will require new skills," he says. "It's not that different from the Industrial Revolution. Information workers will change in the same way farmers moved to factories and desks. Work will not disappear, it will only change."
Phew! We humans can breathe a sigh of relief. After all, RPA only works with rules-based processes, and humans still need to teach the robots. And although computer-processing speeds double every two years (per Moore's Law), robots are still not ready for intelligent conversation. However, advances in machine learning, artificial intelligence and natural language recognition will make robots smarter—enough to take on more of the problem solving that we humans still control. "What is new is the ability for a computer to handle such big amounts of data and build its own brain to create a solution for a problem," says Lehtinen. Perhaps the best advice, for now at least, is to think of a robot as a trustworthy companion; it can help with the boring, mundane and time-consuming tasks that previously took ages to complete and often had mixed results.