Saudi Arabia's Public Investment Fund (PIF) is hoping technology will be a major pillar of economic diversification. It signed a deal in October with Japan's SoftBank Group to launch what could become a $100 billion fund—tentatively named SoftBank Vision Fund.
The agreement by the sovereign wealth fund, a nonbinding memorandum of understanding (MoU), follows a $3.5 billion investment in ride-hailing app Uber earlier this year and symbolizes the desire of deputy crown prince Mohammad bin Salman to reduce the kingdom's dependency on hydrocarbon revenues, which still account for about 70% of government income.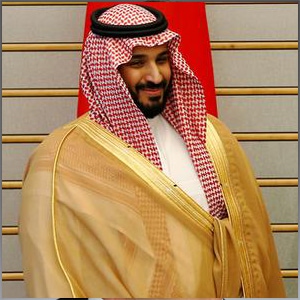 Partnering with SoftBank underlines PIF's commitment to investing in higher-risk assets, Elliot Hentov, head of policy and research in the official institutions group at State Street Global Advisors, told Global Finance. "Technology," he says, "is one of the key areas of focus for the fund because it could help the kingdom's economic transformation."
The SoftBank Vision Fund will enable Saudi Arabia to tap into the expertise of a $74 billion technology and telecommunications juggernaut whose investments, under founder Masayoshi Son, include UK chipmaker ARM Holdings, US carrier Sprint, China's Alibaba and Yahoo Japan. "Over the next decade, the SoftBank Vision Fund will be the biggest investor in the technology sector," Son said. Under the MoU, PIF will be the lead investment partner and may invest up to $45 billion over the next five years; SoftBank expects to invest $25 billion. The fund is to be managed in the United Kingdom and led by Rajeev Misra, head of strategic finance at SoftBank.
Bin Salman has led efforts to restructure PIF from a low-risk domestic sovereign fund, repositioning it as the kingdom's top sovereign wealth fund with a stated goal of building its assets to $2 trillion while simultaneously transferring oversight to the Council of Economic and Development Affairs from the Ministry of Finance. Nevertheless, partnering with SoftBank is not without risk. The company has racked up close to $120 billion in debt as an aggressive investor in technology.
The collapse in oil prices has pulverized Saudi Arabia's finances, forcing Riyadh to initiate an austerity drive that has cut the salaries of government ministers and reduced costly energy subsidies. The kingdom raised a record $17.5 billion from a bond issue in October to partially finance a current-account deficit and a budget deficit that is forecast to reach $87 billion this year.