NOVEL SOLUTIONS
By Paula L. Green
E-invoicing is taking a quantum leap forward. New solutions help companies tackle age-old issues, such as how to stay compliant in an ever more complex regulatory landscape.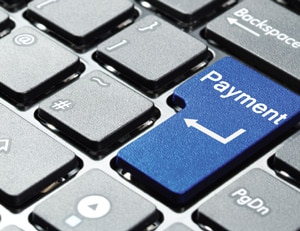 Electronic invoices are helping companies gain access to their working capital and even toe the line with government regulators. As advances in technology let buyers and sellers tap into low-cost applications, companies of all sizes are increasingly turning to e-invoicing to boost their efficiency and curb the errors that come along with the manual processing of thousands of invoices.
"If you send a paper invoice, it takes 21 to 30 days to get processed. With the spread of information in today's society, it's ridiculous," says Henry Ijams, managing director at PayStream Advisors, a US payments industry research and consulting firm. "Controllers and treasurers want to get rid of it."
Yet analysts estimate that less than 20% of companies are now transmitting their invoices electronically. Christian Lanng, chief executive officer and co-founder of online e-invoicing and working capital management portal Tradeshift, thinks that percentage will grow as cloud-based web platforms let companies—large and small—tie into electronic invoicing easily and for little money.
In 2010, Lanng and two business partners launched Tradeshift, which set the e-invoicing industry abuzz by offering free e-invoices for small and midsize companies (suppliers use the technology for free, buyers then pay a flat fee for access).
Global shipping logistics company Kuehne + Nagel uses Tradeshift to help manage the eight million invoices it receives from 165,000 suppliers each year. Notes Jon Abrahamson, senior vice president at Kuehne + Nagel: "When you consider that some of our suppliers send many thousands of documents to us every year, we could hardly charge them on a per-item basis. Tradeshift turns the whole approach on its head, with very good results."
USER-FRIENDLY
The explosive use of social media applications such as Facebook and Twitter have changed expectations among business owners, who want to tap into user-friendly applications to carry out their operating functions.
"These changing expectations, just over the last two years, have advanced the technology," says Lanng, a native of Denmark. And technological advances then generate new expectations, which again advance the technology—creating a virtuous cycle of development, he says.
While proprietary electronic invoicing applications may have worked for a multinational with thousands of suppliers around the world, the growth of cloud-based applications now lets companies of all industries and sizes tie easily into an electronic invoicing system.
Plus, the technology is maturing, with ever-more-sophisticated invoicing systems on offer, as companies aim to curtail mistakes in data entry and stay in the good graces of government officials.
But getting paper out of the system is not a guarantee of the validity or compliance of the data, notes Drew Hofler, senior solutions marketing manager at software provider Ariba in California. "There can still be mistakes in the data in the invoice. It [e-invoicing] can just get the junk there faster."
"When you consider that some of our suppliers send many thousands of documents to us every year, we could hardly charge them on a per-item basis."
– Jon Abrahamson, Kuehne + Nagel
"Smart" e-invoicing solutions aim to ease that problem, however. Ariba's Invoice Management Solution, for example, treats a supplier's e-invoice to an automated validation process before it reaches the buyer's accounts payable department, in order to reduce errors and exceptions. "Is the data in the proper field? Is the data in the parameters set by the buyer, such as the right prices? Is the invoice compliant with the contracts that were negotiated?" asks Hofler, referring to some of the mistakes corrected by the smart technology. A smart invoicing system can reduce operating costs, minimize the risk of overpayment and fraud, and even simplify the management of rejected invoices and any dispute resolution processes.
BEING STRATEGIC
Corporate financial officers also want to be sure they don't run afoul of the expanding web of government regulations. More and more governments in Europe and Latin America, including the region's economic powerhouses of Mexico and Brazil, are requiring the electronic submission of invoices in order to collect value-added tax—which is driving uptake of e-invoicing in these markets.
The shift to automation is also gaining ground as corporate treasurers weave electronic invoicing into functions from cash management to supply chain financing to purchase orders. "Corporate treasurers are realizing that it [the accounts payable department] and [the process of] paying the bills can be used strategically," says Ijams of PayStream Advisors.
And everyone can come out ahead. Automation of the invoicing process means buyers can offer a faster payment time if a supplier shaves 2% to 3% off the price. This discount frees up capital that the buyer can use for other company purposes, and gives the supplier cash sooner.
BETTER-INFORMED SUPPLIERS
At the same time, e-invoicing gives suppliers more information at their fingertips. They can log onto an electronic system to pinpoint exactly on whose desk their invoice may be sitting within a massive multinational. And by accepting a slightly discounted payment, they have cash on hand for their own strategic goals.
Mediafly, a small company based in Chicago that sells on-demand software and applications to large corporations across the United States, did just that. It tapped into the discount program—offered through the Ariba system to one of Mediafly's clients—to give the Chicago start-up an early cash infusion to ramp up its production and expand its business.
Carson Conant, Mediafly's chief executive officer, notes that, thanks to the solution they satisfied their client and it helped Mediafly land new business with a global bank. "All for the price of a happy hour for our engineers," he says.
EUROPEAN INNOVATORS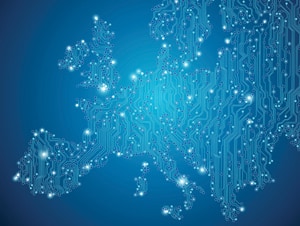 Poland has apparently taken to heart the European Commission's aim to make e-invoicing the primary method of invoicing by 2020.
The national Polish clearinghouse, Krajowa Iza Rozliczeniowa (KIR), has persuaded most Polish banks to implement a local e-invoicing system called Invoobill. This interbank invoicing and payment system gives Polish banks access to as many as 90% of the country's approximately 10 million active users of internet banking.
Bank Pekao, a financial institution that is part of the UniCredit Group, has tapped into the Invoobill system. It was the first bank in Poland to give corporate clients the opportunity to use Invoobill to send and receive bills and invoices through the same institution—in this case, UniCredit, says Marcin Raczkiewicz, of KIR.
"Up to now corporate clients, or creditors, had to sign an agreement with KIR and then gain the possibility to send bills and invoices," says Raczkiewicz. Pekao Leasing became UniCredit's first corporate client in April 2011, he adds. Last fall Bank Pekao implemented the service for Play, a Polish mobile-phone network operator.
Invoobill is now used by eight service providers, says Raczkiewicz, adding "I hope that Poland is going to be at the forefront of the invoicing market in Europe during the next few years."
A February 2012 report from e-billing market research company Billentis, shows that Scandinavian countries are leading the e-invoicing pack in the European Union. More than 30% of invoice and billing transactions between businesses and governments in Sweden, Denmark and Finland are moving through electronic means. Between 10% and 30% in Norway are moving electronically.
A subsequent March 2012 Billentis report, E-Invoicing/E-Billing: Market Opportunities in a Challenging Market Environment , notes that e-invoicing between businesses to ensure compliance with the value-added tax has been legally permitted in Nordic countries since around 2000 and in Switzerland since 2001. Member States of the European Union have had to accept it since 2004. Potential European Union users required some time to interpret the new laws and started their projects fairly quickly.
The European Commission has supported several initiatives to encourage e-invoicing. Last year, for example, the European Multi-Stakeholder Forum on Electronic Invoicing began its work to bring public and private sector officials together to exchange best practices.