CLOUD COMPUTING
Businesses looking for cost-effective data and IT infrastructure solutions are increasingly finding the answer is in the cloud.
by Anita Hawser
History is littered with examples of technologies that were hyped by analysts, but when it came to implementing them, they failed to live up to expectations. Application service providers (ASP), service-oriented architecture (SOA) and even the Internet itself have all suffered at certain times from overinflated expectations, particularly in terms of the speed and scale of their deployment and their impact on people and businesses.
So common, in fact, is this phenomenon that analyst firm Gartner refers to it as the "hype cycle," which starts with a "technology trigger" that generates so much attention that it inevitably results in unrealistic expectations. As the hype cycle peaks, these technological breakthroughs often fail to meet those expectations and descend into what Gartner dubs the "trough of disillusionment."
The latest technological breakthrough that is in danger of spinning into a hype cycle is cloud computing. The cloud generally refers to the scalable and dynamic provisioning of "virtualized" IT applications and services, such as data storage, over the Internet on a pay-as-you-use basis. Cheerleaders for cloud computing claim it represents a sea change in the way companies and consumers access and consume IT applications and services.
In the traditional client/server approach, applications and other IT infrastructure are maintained in-house or on the desktop. In contrast, with cloud computing, software, IT platforms, storage or other infrastructure are provided "in the cloud"—essentially, somewhere in the fathomless reaches of the Internet—often by an external third party, which masks the complexity of the underlying technical infrastructure from the end user. To access the application, platform or infrastructure, all the user requires is a web browser or, in some cases, just an Internet connection.
The Power of the Cloud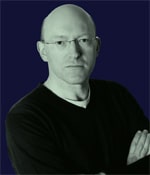 Yeadon: "The economic benefits of cloud computing will ultimately outweigh the barriers"
The benefit of cloud computing is that it gives small and medium-size companies capabilities similar to those of a globally integrated enterprise by enabling them to access software, services and infrastructure they would not otherwise be able to afford. This has led a number of analysts to effuse that cloud computing will change software forever. Despite concerns about the security of applications and services accessed via the cloud, analysts say its relatively low cost means it is gaining acceptance for non-critical tasks. Currently valued at $36 billion, the cloud computing market is expected to more than quadruple in value to $160 billion by 2015. As soon as 2012, Gartner predicts, 20% of firms will rely on cloud computing for significant parts of their IT environment.
While cloud computing has garnered considerable market attention in recent months, the technologies that support it are not new. For example, software-as-a-service (SaaS), where software applications are accessed via a web browser on a pay-as-you use basis, is a form of cloud computing. One of the early pioneers of SaaS is Salesforce.com, which 10 years ago sent shockwaves through the traditional client/server software industry with the launch of its web-based delivery model for customer relationship management software.
From its inception, Salesforce.com, which has more than 60,000 customers, including firms such as Merrill Lynch, Cisco and Dell, and a subscriber base of 1.5 million, foresaw the death of software as we know it. "We are seeing a shift in the technology industry away from client/server technology to cloud computing because companies don't want to go through the pain and upfront investment in hardware and software and want to access applications in a much easier way," says Andy Jacques, area vice president for northern Europe at Salesforce.com. In the traditional client/server software market, Jacques says, companies have to pay substantial maintenance fees for software from companies such as Oracle and Microsoft, and, he claims, a lot of these vendors do not provide the level of innovation firms can get from cloud computing.
So if the concept behind cloud computing is not new, why is it in such danger of falling into the hype cycle? Jacques says cloud computing is very much the technology of the moment as credit is tight, which is forcing firms to look seriously at how they run their businesses.
In addition to providing CRM software in the cloud, Salesforce.com has also embraced platform-as-a service, another component of cloud computing, via its Force.com platform. Explaining the rationale behind Force.com, Jacques explains, "The elements that make up the vast majority of business applications are generic and just need to be reconfigured." So by using Force.com, a company can access all the elements they need to build a CRM application via the Internet and use those to reconfigure the application for different uses.
Salesforce.com also recently announced Service Cloud 2 which it describes as a more agile solution for customer service that pulls in customer dialogue on social networking sites such as Facebook and Twitter and integrates that with a firms' case management system. Other dot-com luminaries such as Amazon and Google also offer web services via the Internet in the form of Google Apps and Amazon Web Services, which enable companies to requisition compute power, storage and other services in the cloud.
Clouds Go the Last Mile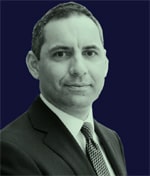 Jacques: "Companies don't want to go through the pain and upfront investment in hardware and software"
Ken Yeadon, CEO of Hedgehogs.net, a collaborative and social networking platform for the investment services community, believes that cloud computing, when combined with social networking technologies, could also enjoy wider application among smaller boutique hedge funds and service vendors that do not have a dedicated IT operations department. "If you have to maintain the physical IT infrastructure yourself, that is quite a big undertaking. Cloud computing is likely to appeal to boutique hedge funds as outsourced services can replicate the capability of an internal IT department in terms of providing the 'last mile' between technical services and the end-user experience, using Web 2.0 and social networking technologies for delivery," Yeadon explains.
His "dream scenario" is to see a broad range of capabilities exposed as web-based services from competing vendors who are operating independently, with the platform acting purely as an agnostic channel to access them. "That would result in lower costs and greater agility for the financial supply chain as a whole, and a much more vibrant community of specialist niche vendors," says Yeadon.
For those firms that are burdened with an IT infrastructure that does not enable them to change things quickly, Yeadon says cloud computing technologies can help them develop institutional-quality infrastructure without the need for hands-on data-center management, effectively giving them IT provisioning and quality control "out of the box." For example, Yeadon says, managing an application or data server internally in a bank data center can cost around $10,000 a year in internal transfer pricing and involves weeks of planning and approval. "That is a seriously expensive and limiting exercise over the scope of an entire trading operation," he says. The same computing capacity within Amazon Web Services, for example, is about $72 a month, says Yeadon, and Amazon has also automated the process of setting up and configuring the box and making it available on-demand to the end user at half an hour's notice.
But not every aspect of a bank's IT infrastructure lends itself to cloud computing. "There are certain things firms will want to put in the cloud—and things that are extremely security intensive," Yeadon explains. "If you are a large bank supporting a payment system or highly sensitive client data, there is likely to be understandable reluctance from both a security and reputational perspective to outsource mission-critical capabilities." Yeadon believes that the adoption of cloud computing will start with firms that are feeling economic pressures and smaller organizations such as hedge funds, which are more agile in the decision-making process and can afford to look at applicability on a case-by-case basis.
Private Clouds Begin to Appear
Larger financial institutions that are concerned about outsourcing their infrastructure or data to a third-party cloud provider, Yeadon says, can configure their own data centers and make them available to other staff members using a "private cloud." In October business continuity and managed IT services vendor SunGard Availability Services announced its private cloud offering, SunGard-as-a-Service. Believed to be the first enterprise-class private cloud (as opposed to public cloud offering) in the infrastructure-as-a-service space, SunGard-as-a-Service enables companies that don't want to operate and maintain their own back-end infrastructure to focus on other more strategic aspects of their business. Next year it also plans on launching storage-as-a-service, which means instead of having to buy in additional storage capacity in advance, firms can add storage as and when they need it and only pay for what they use. "Cloud is a way of offering clients infrastructure which takes them away from having to worry about capital expenditure for servers and operating systems or security infrastructure in their data center," says Keith Tilley, a managing director at SunGard Availability Services. Having used technologies such as virtualization to help companies replicate and recover mission-critical applications and data, SunGard-as-a-Service now offers those virtualized services in a "secure" private cloud. In a private cloud, Tilley says, companies can ensure the level of security right down to the computer layer so they can see where their computer or virtual machine is within the cloud.
Given that there have been some high-profile failures associated with public cloud offerings, Tilley maintains that when it comes to providing cloud services for tier-1 applications, firms require a higher level of security. "Firms also need to ensure that the cloud provider is a company they trust and that it is going to be around for years to come and that its data centers are secure and resilient," he adds.
Jacques says from a security and reliability perspective its big-name customers regularly make his company jump through hoops—and that should provide reassurance for other potential customers. "If [our platform] is good enough for Dell and Cisco, then it is going to be good enough for all our customers," he asserts.
Given that there is considerable industry buzz around cloud computing, does the technology promise more than it can actually deliver? Yeadon of Hedgehogs.net concedes that cloud computing is a "hyped" technology. "But it is hyped because it is fundamentally important," he says. "You cannot ignore it. The economic benefits of cloud computing will ultimately outweigh the barriers, and the IT services [that] companies can access in the cloud are probably better quality than what they will get from their own internal IT department anyway."
Cloud computing may already have achieved recognition and respect among technophiles and analysts, but it still has not entered the business mainstream. Part of the reason, says Steve Craggs, a director of Lustratus Research, is that the cloud computing market is crowded and complex, and many potential customers still do not really understand what it is. Until they do, its future will remain, well, clouded.