Eli Broverman is president and co-founder of Betterment, a provider of automated online investment advice—"robo-advisory." He visited Global Finance to discuss technology and asset management.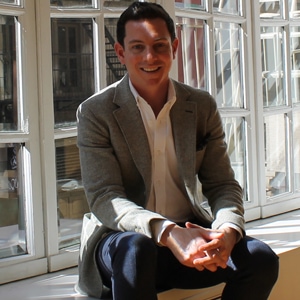 Global Finance: What's happening in asset management, and how is your company changing the industry?
Eli Broverman: Financial advisory has been missing outside of the high-net-worth-individual space. Technology can deliver the service at a larger scale and lower cost. Many institutions have followed Betterment into this space or are looking into ways to do it. Citi analysts project that the robo-advisory category can grow to $5 trillion within a decade. Schwab, a market leader, for example, launched an automated portfolio management tool last year, and Fidelity launched a competitive product called Fidelity Go. Other companies, such as Blackrock and Northwestern Mutual, acquired start-ups.
GF: Which competitive options do you offer potential customers?
Broverman: There is no minimum to get started, and we have a wide variety of products. Betterment works directly with individuals, partners with independent wealth managers to provide tech platforms with dedicated wealth advisers, and administers 401(k) pension plans for employers. Many corporations and their HR staffs find the in-house administration process of 401(k) plans burdensome and inefficient. Among our products are a retirement income portfolio and a tax-coordinated portfolio that optimizes several retirement and saving options. In robo-investing, accounts cost very little to operate.
GF: What is Betterment's strategy outside the US?
Broverman: Global expansion is currently not part of the plan. The US and its permanent residents is a big market that we decided to focus on. We can always sell the technology to foreign financial services firms, if we decide to do so.
GF: What makes robo-advisory better than other options?
Broverman: Research shows that individual investors who try to beat the market underperform index funds, and passive investing outperforms active management, excluding fees. Betterment does not try to outperform global growth for its customers but to match this growth with lower fees, provide diversification and coordinate taxation better. Tax exposure warnings, for example, for various actions in a customer's account is one of our tools.
GF: Who are your target clients and what's the business model?
Broverman: We target customers who currently get no advice or are poorly advised. Many of our customers manage their assets in various accounts on multiple platforms, but millennials are willing to give us their entire investment [portfolio]. Those accounts grow over time with incremental savings as young customers reach their peak earning years.
GF: What is the vision for the company, and how will you grow and become sustainable?
Broverman: We need to grow to a larger scale to become profitable and self-sustainable. The driver for growth in the next five years is people who have already accumulated a significant amount of money and are currently managing their money through other channels.
An IPO is a real possibility for the company in the future. In five years I want Betterment to be a market leader of the robo-advisory investing space, as a provider of comprehensive financial advisory and planning.