Newsmakers | United States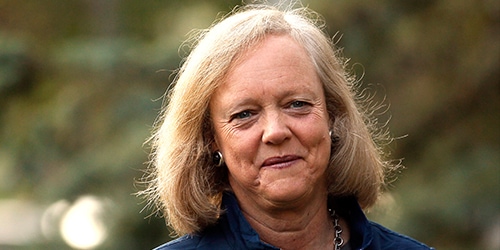 ---
HP CEO Meg Whitman's volte-face announcement to split the company in two—one selling servers and other business equipment and services (Hewlett Packard Enterprise), and the other selling printers and computers (HP Inc)—has drawn a lot of speculation about, and criticism of, the motives behind the decision. Whitman will captain the Enterprise unit but remain as chairman of the printer/PC outfit.
Roger Kay, president and founder of consultancy Endpoint Technologies Associates, is critical of Whitman for paying more attention to Wall Street and shareholders than she did to customers, partners, employees and suppliers. "These are the people you really have to satisfy if you are going to have a successful business, but paying attention to Wall Street—driven by activist, institutional shareholders who wanted the company to split up—is for me, a sign of weakness."
He doesn't believe the businesses themselves will benefit much. "I do not understand the real rationale behind spinning things off, other than my cynical view, that when you do corporate transactions, people get paid. Top executives, investment bankers and lawyers all get paid…so a lot of people are motivated. But these are the people who will make money on it."
He suspects Hewlett-Packard Enterprise is lining up to do alliances of some sort, to form more dynamic enterprise solutions, but that HP Inc will be left to fend for itself. "The PC and printer group is being set onto an ice flow and cast off—their [HP Execs'] heart is not in the PC business."
Kay is critical of current HP management. "They are not driven by principle; they are driven by pragmatic financial considerations," he says. "Buy it, sell it, whatever makes sense."
Whitman, however, insists the split will create two faster, more-agile and innovative outfits. "It will provide each new company with the independence, focus, financial resources and flexibility they need to adapt quickly to market and customer dynamics, while generating long-term value for shareholders," she said in a statement.
At present there is no clearly articulated picture of what the division of businesses will ultimately mean from a strategy perspective, although Kay suspects execs are exploring a lot of ideas right now. But Whitman will certainly have her hands full in trying to create two fully independent and viable businesses.