Acclaimed for its cash management and trade finance expertise, Belfius Bank is leveraging its public-sector experience to innovate corporate transaction banking in Belgium. Koen Vierendeels, Belfius's Head of Transaction Banking, discusses the customer-centric heart of the bank's strategy and how its Belgian-market focus is a strong competitive advantage in achieving customer service excellence and navigating risk.

A Belgian bank fully focused on Belgian corporates and SMEs, Belfius puts customer satisfaction first with a customer-intimacy strategy that has driven the bank to develop market-leading expertise and innovative products and services based on its deep commitment to customers and its comprehensive understanding of their transaction needs.
Corporate banking rooted in public-sector expertise
Belgium's market leader in cash management for the public sector, Belfius leveraged its public-sector expertise to expand its corporate cash management services. The bank is known for having a cash pooling solution that's likely the best in Belgium and capabilities for managing large volumes of payments due to its public-sector experience.
"Cash management banks partner with customers in all their payment flows and gain comprehensive insight into their businesses," said Vierendeels. "We built our expertise as a cash management bank, which makes Belfius skilled in knowing our customers and proactively offering the right services for their business needs."
Following the successful customer-centric model of its public-sector cash management business, Belfius offers corporate customers tailor-made solutions and dedicated personal servicing officers to manage transactions. Every corporate banking customer is assigned a core relationship manager and a personal servicing officer for daily transactions as well as experts representing Belfius's full range of transaction banking services, such as cash management, documentary trade, guarantees, transactional lending and working capital solutions.
"Each corporate customer has one team of many experts serving their unique transaction needs," said Vierendeels. "Customer success relies on our expertise, and we have invested in training our staff so they are certified advisors in their specialist areas."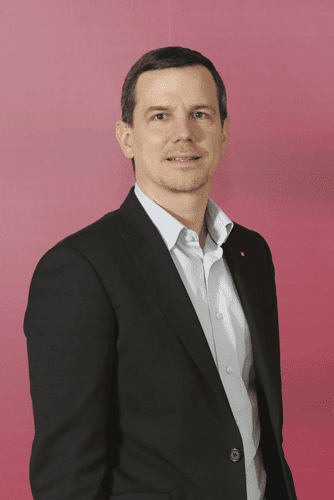 Innovating the customer experience
Putting the customer experience at the heart of design innovation, the bank built BelfiusWeb, its digital dashboard for corporate and public customers with an easy-to-use UX interface customized to focus on real business needs.
"Simplicity is our goal," said Vierendeels, "Increasing efficiency improves customer satisfaction." To streamline the customer experience, Belfius creates its own apps, allows customers to develop unique customizations and limits third-party apps to services they actually need. Belfius developed an EFX solution with real-time quotes for FX transactions and currency conversions. The bank also offers a third-party API for cash forecasting that is added to a customer predefined cash forecasting dashboard.
Belfius offers two digital trade finance tools for guarantees and LCs: BE-Trade, for experienced trade finance customers that execute trade transactions daily; and, for customers using these services less frequently, such as SMEs, the bank offers Smarty 4 Trade, a tool that simplifies the LC or guarantee process for someone without trade finance experience.
Managing trade finance risk
Amid ongoing geopolitical tensions and global economic challenges, Belfius's customer centricity is a competitive advantage in effectively managing increased risk and cost in trade finance.
"In this market, we increased our risk controls because you cannot afford to miss a single hit," said Vierendeels. "The better our insight into customers, the more effective we are in proactively controlling potential risks, such as anti-money laundering and fraud, credit quality, sanctions and embargos."
In trade finance, Belfius strategically aligns with its Belgian customers to reduce risk exposure for the customer and the bank. "We manage our risk appetite for the top trade finance countries where our customers have significant import and export flows, but are more reluctant towards countries with a very high risk profile."
What's next for transaction banking
Looking ahead, Belfius is innovating for evolving market demand as well as regulatory changes that are moving the banking industry forward. With instant payments soon mandatory in the European Union, Belfius is developing secure instant payments for corporate banking. To speed customer payments and other transactions, the bank is also creating a Belfius API to seamlessly integrate its digital dashboard into third-party tools.
As ESG becomes increasingly important, trade finance can play a major role in helping customers transition towards sustainable business practices and investments. For example, in commodity trading, banks can encourage customers to shift from unsustainable commodities, such as coal and oil, towards more green solutions by offering credits and attractive price incentives for those credits.
"To promote social responsibility, we can help our customers commit to fair trade by selecting sustainable suppliers that are not involved in unethical or socially harmful business practices, such as child labor or slavery," said Vierendeels.
All about the customer
Belfius's laser focus on Belgium and love for its customers are the bank's key differentiators and main drivers of its success. "Every transaction or customer touch point is a trigger for innovations and improvements," concluded Vierendeels. "Customers are the reason we exist, and customer satisfaction is our one and only KPI."
Sponsored by: