Although overall activity was down in 2016, a series of multibillion-dollar tie-ups propelled mergers around the globe.
Companies and their advisors executed innovative mergers and acquisitions last year, despite some bumps in the road. This year is likely to continue the trend, given a combination of still-attractive interest rates for cash and strategic opportunities around the world.
Global M&A totaled $3.8 trillion in 2016, down 18% from a record high of $4.7 trillion in 2015, according to data provider Dealogic.
The high point of the year was AT&T's planned $85.4 billion purchase of Time Warner. Announced in October and expected to close this year, barring antitrust complications, it was the largest of 2016. The AT&T deal and other multibillion-dollar tie-ups helped drive deal activity for investment banks.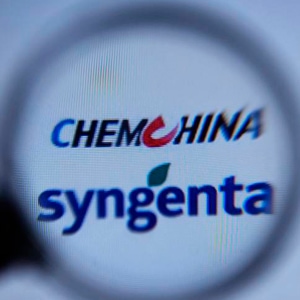 UBS came in as the overall top investment bank in M&A globally, for its strong support of companies in several regions. UBS helped British American Tobacco, for example, purchase a majority stake in Reynolds American; and the Swiss investment giant also advised First Gulf Bank of the United Arab Emirates in its $14.8 billion planned deal with National Bank of Abu Dhabi. Such expertise in the region caused UBS to gain our title of best M&A bank in the Middle East.
Goldman Sachs led all investment banks in deal volume last year and is recognized in our M&A winners list for its work in North America and in Western Europe in particular. For example, Goldman Sachs was an adviser to acquirer Qualcomm in its $47 billion bid for NXP Semiconductors of the Netherlands—a deal that, if finalized, would be the biggest semiconductor M&A deal on record, according to Dealogic. Goldman Sachs also advised Swiss agribusiness and biotech company Syngenta in its planned $43 billion sale to China National Chemical—ChemChina.
The ChemChina bid for Syngenta is a standout example of a driving force in the M&A landscape: Chinese companies seeking to extend their businesses across borders. In fact, the volume of deals proposed by Chinese companies seeking to enter new markets reached a record high of $225 billion in 2016, Dealogic data show.
China Construction Bank, our winner in the Asia-Pacific region, was often on the supporting side of such outbound Chinese M&A—as in the case of its work with China National Chemical, the company on the acquiring side of the Syngenta deal.
Itaú BBA, which won best bank for M&A in Latin America, also facilitated Chinese interest in cross-border activity. One example: The São Paulo-based bank helped utility CPFL Energia, Brazil's largest private power company, sell a majority stake to State Grid of China.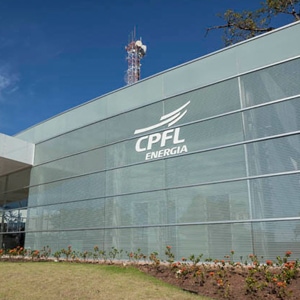 "Last year was very good year for us on the M&A front," says Roderick Greenlees, global head of investment banking at Itaú. "There were a number of sell sides—a lot of cross-border transactions. It was an important year."
In Central and Eastern Europe, VTB Capital rose to the top of our M&A list, in part by advising India's second-largest private-sector oil company, Essar Oil, on its planned $12.9 billion sale to Russia's state-controlled oil giant Rosneft and partners.
Standard Bank was recognized for its work on the African continent, where its strong presence on the ground allows it to advise companies on "which deals to choose, which sectors to target, which economies to prioritize and, mostly, where the dangers lie," Frad Shoko, head of global advisory, writes in a Standard Bank commentary on M&A.
Looking ahead to the rest of 2017, "there is a lot of momentum going into this year in terms of global M&A," Chunshek Chan, Dealogic's head of M&A research, tells Global Finance. Chan cites some recent deal announcements, such as the planned $49 billion marriage of eyewear makers Essilor of France and Luxottica Group of Italy, announced in January. "A lot of large deals are happening because there is so much exuberance in the stock market," Chan says. "People are very confident."
Still, 2016 had some cautionary tales to tell as well. In fact, last year saw the most scuttled deals since 2008, amounting to $844 billion in value. The failed $160 billion merger of Allergan and Pfizer was the largest failed deal ever, doomed by a change in US tax rules that made Pfizer's planned move to Ireland unpalatable.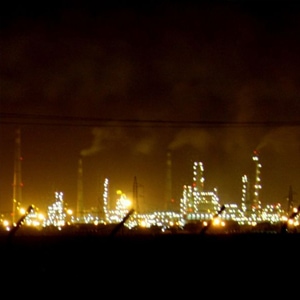 Governments and regulators are still keeping a close watch on capital outflows and antitrust issues, particularly in China and in the US. The proposed AT&T and Time Warner deal, for one, will be closely watched until it is finalized.
"That deal is going to be a litmus test of how the regulatory climate is in the US," says George Geis, a professor at UCLA's Anderson School of Management who specializes in M&A.
Still, investment banks and companies are likely to apply to the current M&A climate the maxim "nothing ventured, nothing gained," especially as the cost of capital remains low. As J.P.Morgan executives including Kurt Simon, global chairman of M&A, write in that bank's 2017 M&A Global Outlook, "While we anticipate interest rate increases in 2017, the cost of capital is unlikely to be substantially impacted; and we do not think any increases will impede M&A activity."
And in some industries, such as technology and biotechnology, strategic opportunities—such as driverless cars—practically necessitate mergers, Geis notes. "There are some industries undergoing dramatic transformation," he says. Investment banks will stay creative and alert to possibilities, he adds. "There are a lot of forces that could make 2017 a good year, a solid year for M&A."
Best M&A Banks 2017

Global Winner – UBS

North America

Goldman Sachs

Western Europe

Goldman Sachs

CEE

VTB Capital

Asia-Pacific

China Construction Bank

Latin America

Itau BBA

Middle East

UBS

Africa

Standard Bank