Nordea Markets Investment Banking is an integrated part of wholesale banking in the Nordea Group. A move from different legacy systems to one single platform is part of Nordea's simplification program. SvanteAndreen, Nordea co-head of markets investment banking, expects the move to foster agility, enabling Nordea to become a truly digital bank.
---
---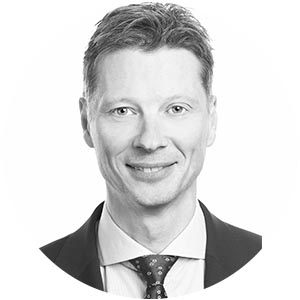 Global Finance: In light of ever-stricter regulations and capital rules, what is the secret to maintaining capital strength?
SvanteAndreen: The secret is profitability. In a low-interest-rate environment, maintaining profitability means providing more value-adding services. In order to increase our relevance for our clients, we have invested in our team across all product areas, we have developed our culture and business model, and we have improved our capital markets and distribution capabilities.
GF: What is the best way to ensure strong corporate relationships and maintain a relationship-driven strategy?
SA: Relevance and intensity are two crucial components of adding value in any professional relationship. A third element, of particular importance to a bank, is trust. Trust consists of two important dimensions; trust that we always put our clients' interests first, and trust in our professional capabilities.
GF: What are the main drivers behind Nordea's recent successes within equity capital markets (ECM)?
SA: Capital markets in general, and ECM specifically, have been key focus areas for us for several years. A sophisticated capital markets franchise is an important institutional platform capability required to service our corporate, institutional and financial sponsor clients. Our success in ECM is primarily a function of a fundamental belief in the value of providing balanced advice and judgment to our clients, in combination with a market-leading distribution platform developed by our colleagues in Equities.
GF: By replacing your legacy system is Nordea looking to provide a more holistic approach to investment banking? Please explain the benefits of a single platform to investment banking.
SA: Our clients expect us to solve their problems—not to be part of them. They have a relevant expectation of us as a service provider: that we are agile and easy to deal with. Such agility requires relevant support from systems and infrastructure. This is the main purpose of replacing our legacy system.