---
---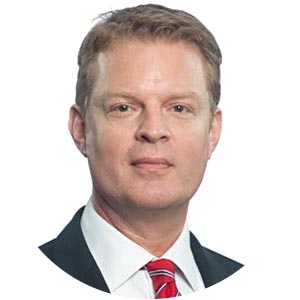 Global Finance: What are some key trends in investment banking in Africa?
Don Hultman: As the economies of Africa grow, there is a greater role for investment banks in funding large capital projects and public private partnerships and in channeling international capital towards strategic projects.
In the consumer sector we have seen companies positioning themselves to benefit from the growing middle class. There is continued interest from South African companies looking to expand into sub-Saharan Africa, as well as from international companies seeking to get a foothold on the continent.
We are also seeing more interest from Chinese corporates in investing in Africa outside the traditional mining/commodity sectors.
GF: What is the outlook for the rest of 2016, amid global and regional uncertainty?
DH: Continued commodity sector challenges will require a renewed focus on markets that are not reliant on commodities. Despite low oil prices, we predict activity in the energy services sector driven by demand from large-scale projects, like the Anadarko Liquid Natural Gas project in Mozambique.
Consumer-driven industries continue to attract interest. Africa has the most favorable demographic outlook globally—and one of the fastest-growing middle classes in the world.
The telecommunication sector is also tipped to see a growth in investment. According to research firm Ovum, there are currently over 950 million mobile subscribers in Africa. This number will be over a billion by 2020.
Finally, we expect further consolidation within the broader financial sector, as industry players seek to comply with increased regulations and meet minimum capital requirements, as well as improve efficiencies through economies of scale.
GF: What specific line of business within investment banking do you think will be in high demand in the region?
DH: Africa's mergers-and-acquisitions landscape remains buoyant. US$158 billion worth of deals were announced last year. 2015 saw a successful continuation of the trend where world-class African companies sought to diversify into, and compete in, developed markets.
The growing demand for power on the continent in light of government-endorsed [power projects], means that there will be a greater need for project financing.
GF: How does your offering differentiate itself from those of the rest of the pack?
DH: We are very cognizant of, and realistic about, the challenges in Africa and particularly in South Africa, our home market. A bank that understands the intricacies of local markets, sees the opportunities and manages the risks is an essential partner. We have a good working relationship with ICBC, the world's largest bank, and together we are well positioned to serve as a gateway to the growing investment and trade flows between China and Africa.