RISKY BUSINESS
By Alfred Modugno
Global Finance presents the winners of its Best Global Risk Management Providers 2012 Awards, incorporating our Best Global Insurers and Best Derivatives Providers Awards.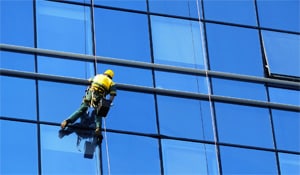 There is no question the world has become more complex and dangerous for business. Besides challenges to margins from intense competition and globalization, industries in all sectors face difficult and evolving risk issues in every corner of the globe. The litany of natural disasters—earthquakes, floods, tsunami, wildfires, and cyclones—in the past two years sounded alarms about property and supply chain exposures. Europe's financial woes elevated concerns over trade credit exposures. Meanwhile, daily reports of high-profile technology breaches continue to raise antennas about cyber and privacy risks worldwide.
In the context of these developments, "the funding and execution of loss prevention and risk management programs are at the heart of a company's strategy to build a sustainable future," says Ian Thomson, vice president of insurance and risk management at global pharmaceutical giant GlaxoSmithKline.
Thomson was one of 14 prominent risk management and financial executives (see accompanying profiles) who helped Global Finance identify the best insurers and providers of critical insurance coverages and risk services globally and in each region of the world. Along with the views of panelists, the editors evaluated the results of a worldwide survey that drew responses from almost 1,400 readers.
In the global category, AIG was selected as the best insurer for property, environmental liability, employment practices liability, and cyber risk. Chubb Insurance won in two categories: best global directors and officers (D&O) insurer and best crime/fidelity insurer. Zurich Insurance won as best global political risk insurer and global supply chain/trade disruption insurer. Euler Hermes was selected as best global trade credit insurer, and Aon, as best global supply chain/business continuity consultant.
Top insurers were recognized overall and by coverage in six regions of the world, including: US/Canada, Europe, Central/Eastern Europe, Latin America/Caribbean, Asia Pacific and Middle East/Africa.
Survey participants and panelists were asked to choose insurers according to the following criteria: innovation/creativity; capacity, pricing and coverage terms; financial security/stability; reach; and service delivery on claims handling and pre-loss service.
The need for competent, versatile and financially sound insurance and risk providers is at an all-time high. Against this backdrop, we present the winners of the Global Finance Best Risk Management Providers 2012.
OUR EXPERT INSURANCE PANEL MEMBERS
Franck Baron

is general manager, risk management and insurance at global healthcare, medical and security services company International SOS.

Stacey Regan is deputy treasurer at General Electric, with global responsibility for managing GE's insurable property and liability risks.

Eamonn Cunningham , chief risk officer at Australian retail property firm Westfield Group, directs the risk management practice within the group globally.

Parul Stevens is vice president, risk management for global meat products company Smithfield Foods.

Luigi Ferraris is chief financial officer of Italian power company Enel and chairman of Enel Green Power.

Linda Stojcevski is the director of risk management at Canadian automotive systems firm Magna International.

Alexander Mahnke is CEO Insurance at Siemens Financial Services, where he is responsible for all insurance topics of the Siemens Group.

Ian Thomson is vice president and head of the insurance risk management Centre of Excellence at global healthcare company GlaxoSmithKline.

John Marren is the director of global risk and insurance management for Australian biomedical firm CSL Limited, and its subsidiaries, CSL Behring and CSL Biotherapies.

Nigel Tighe is the senior manager, group operational risk and insurance for Westpac Banking Corporation.

John Pearce is general manager policy & risk, at New Zealand agribusiness firm Fonterra Cooperative Group.

Artem Tymko , who joined at Ukrainian energy group DTEK in 2007, is now insurance manager for groupwide operations.

Gerardo Pinto is CFO for Estafeta Mexicana, a leader in courier and logistics services in Mexico.

Daniele Vecchi is senior vice president, head of group treasury at UAE-based commercial real estate developer Majid Al Futtaim Group.
GLOBAL WINNERS
Best Property Insurer: AIG
A global leader in commercial property insurance, AIG brings comprehensive solutions to clients around the world. Industry market cycles historically react to catastrophic events, but AIG aims to provide stable capacity through underwriting discipline and risk improvements. AIG says clients benefit from its distinctive risk management services, property-loss-prevention engineering and claims expertise.
Best General Liability Insurer: Allianz
Allianz Global Corporate & Specialty considers the management of global risks its core business. Structured to meet the needs of international companies, Allianz's network combines owned insurance companies in more than 70 major countries with selected network partners elsewhere to provide insurance coverage in over 150 countries. Allianz manages over 1,600 global insurance programs for clients, comprising more than 11,500 local policies.
Best Environmental Liability Insurer: AIG
AIG pioneered environmental insurance more than 30 years ago. Today, evolving regulations make it possible for a single pollution incident to undermine a company's financial stability. It offersd programs such as PIER (Pollution Incident and Environmental Response)®, and claims handling. AIG has in-house engineering and pollution claims specialists. The insurer recently introduced an industry-specific suite of products.
Best Political Risk Insurer: Zurich
A global leader in political risk insurance, Zurich provides this coverage for more than 300 of the world's leading companies, including financial institutions, multinational corporations, project developers, investors, exporters and infrastructure developers.
Best Trade Credit Insurer: Euler Hermes
Euler Hermes, a world leader in trade credit insurance, has over 100 years of experience and operates in more than 50 countries. Designed to protect businesses from nonpayment of invoices, the insurance can help firms avoid catastrophic losses and grow profitably. Euler Hermes's database of over 40 million companies worldwide enables it to provide relevant financial information to help customers make informed credit decisions and avoid or minimize potential losses.
Best Kidnap And Ransom Insurer: Lloyd's
Widely known for its innovation, Lloyd's is credited with developing the first kidnap and ransom insurance policy. With a network of 2,500 "coverholders" authorized to enter into insurance contracts and issue insurance documents for its syndicates, Lloyd's does business in more than 200 countries and territories around the world. Hiscox, one of several Lloyd's underwriters providing kidnap and ransom insurance, offers policyholders exclusive access to Control Risks' security consultants.
Best Global Directors and Officers (D&O) Insurer: Chubb
"D&O risks can change dramatically and quickly due to specific events in a company, industry, or global economy," says Robert Cox, executive vice president and COO, Chubb Specialty Insurance. Notably, Cornerstone Research found 96% of mergers valued at $500 million in 2011 were litigated. Chubb's guide, Director Liability Loss Prevention in Mergers and Acquisitions, addresses merger objection lawsuits.
Best Employment Practices Liability Insurer: AIG
The widespread use of social media by employees inside and outside the workplace creates a new realm of potential risks for employers. AIG is a pioneer in addressing this exposure in its Employment Practices Liability policies. Similarly, employer use of social media in candidate screening has inherent risk. AIG's loss prevention services can help policyholders with regulatory compliance, training and best practices in EPL risk management.
Best Cyber Risk Insurer: AIG
AIG introduced network security and privacy insurance in 1999, and continually expanded the coverage as exposures emerged. Coverage includes: litigation stemming from a network security or privacy breach and costs associated with managing and addressing a privacy event, security failure, network interruption or cyber-extortion threat. In 2012, AIG rebranded these solutions CyberEdge.
Best Crime/Fidelity Insurer: Chubb
"A challenging economic environment coupled with high unemployment rates can be the perfect storm for increasing customer and employee fraud," says Robert Cox, executive vice president and chief operating officer, Chubb Specialty Insurance. He says small organizations "are disproportionately victimized by fraud" because they may lack the antifraud controls of larger firms.
Best Global Supply Chain/Trade Disruption Insurer: Zurich
Among its global business resiliency services, Zurich's Supply Chain Risk Assessment & Insurance provides a coordinated approach to help companies deal with business interruptions resulting from disruptions of key suppliers. The program includes a supply chain assessment to help evaluate risks and supply chain insurance that provides "all risks" business interruption coverage.
Best Supply Chain/Business Continuity Consultant: Aon
Aon uses an integrated approach to help clients with their pre- and post-event supply chain, business continuity and disaster recovery capabilities. This includes risk framework, analysis, modeling, data, risk financing, reputation management, and employee communication.
US/CANADA
Best Overall Insurer: AIG
In the US and Canada, AIG's innovations focus on emerging risks. It offers a solution to help project developers in collecting physical assets for emission reductions and carbon offset credits; there's new network security and privacy insurance; and in Canada, protection for companies issuing securities through public offerings.
Best Overall Broker: Marsh
Latest innovations address risks from Cloud vendor failures, actions under the Responsible Corporate Officer doctrine, and US FCPA and UK Anti-Bribery Act investigations.
Best Property Insurer: FM Global
Globalization, supply chain complexity and natural disasters are driving client demand for FM Global's financial and engineering risk analyses. It helps clients check business resiliency and identify hidden exposures and potential solutions.
Best General Liability Insurer: Hartford
The Hartford offers general liability coverage designed for specific industries, businesses with high-hazard products, and best-in-class loss control and claim services. Notably, new coverage addresses the expenses and liability associated with data breach.
Best Political Risk Insurer: Lloyd's
As more US and Canadian businesses expand internationally, demand for political risk insurance is increasing dramatically. The need for capacity has opened the door for more agents to enter into Lloyd's syndicates providing the specialty coverage.
Best Kidnap & Ransom Insurer: Lloyd's
With numerous Lloyd's syndicates offering kidnap and ransom insurance, buyers in the US and Canada have a wide range of opportunities to obtain tailored coverages that address their specific types of exposures.
Best D&O Insurer: ACE
ACE's D&O capabilities include broad coverage, access to a "preferred panel" of nationally recognized attorneys in securities litigation and a "25% reduction" in policy retentions "up to $500,000" for clients using them. A web portal helps clients with multinational programs.
Best Employment Practices Liability Insurer: Chubb
Chubb's suite of insurance coverages for private companies includes an Employment Practices Liability Insurance policy that covers claims brought by past, present and prospective employees and independent contractors.
Best Crime/Fidelity Insurer: Chubb
Chubb continues its record of innovative solutions for small to mid-size private companies. Among other features, its new commercial crime policy provides broad fiduciary dishonesty coverage, expanded loss-reporting periods, and coverage for independent contractors and data reconstruction costs.
EUROPE
Best Overall Insurer: Allianz
A global leader in commercial insurance, Allianz has a strong presence throughout Europe, where clients and their brokers can access its extensive portfolio of insurance coverages and related risk-control services.
Best Overall Broker: Marsh
Across Europe, Marsh points to excellent client retention rates, the ability to attract and retain top talent and an ability to deliver solutions to clients in a wide range of sectors.
Best Property Insurer: Zurich
Zurich recognizes the value of business property and operations. The insurers' underwriters and risk engineers work with clients to help prevent losses and protect critical assets. Its property offerings include supply chain coverage, and its network of claims professionals facilitates rapid claims handling.
Best General Liability Insurer: AXA
With more than 102,000 employees across Europe, AXA provides a range of personal and commercial coverages, including commercial general liability insurance. In 2005, AXA began measuring client satisfaction twice yearly in more than 30 countries. It rose from 72% in 2005 to above 80% in 2008.
Best Political Risk Insurer: Zurich
Zurich Emerging Markets Solutions (ZEMS) offers investors, financial institutions, project developers and contractors protection from losses associated with political events in emerging markets. With policy terms up to 15 years, ZEMS uses a holistic approach to protect customers' trade and project financing, equity investments and capital markets transactions.
Best Kidnap & Ransom Insurer: Lloyd's
Numerous Lloyd's syndicates provide this critical coverage for businesses located throughout Europe with operations and employee travel around the world. Along with coverage tailored to specific industry exposures, such as marine, many syndicates build related preventive and reactive security support services.
Best D&O Insurer: Zurich
Zurich's D&O insurance incorporates features such as: worldwide coverage; entity coverage for security offerings; comprehensive wordings tailored to client needs; investigation costs, and broad definition of "claim" and "insured."
Best Employment Practices Liability Insurer: Zurich
With businesses facing increasingly stringent employment legislation, Zurich's Employment Practices Liability Insurance protects against financial risks from claims based on employment-related discrimination, harassment or wrongful torts, such as wrongful termination or non-compliance with data protection laws.
Best Crime/Fidelity Insurer: Zurich
Zurich's global team of some 100 commercial crime underwriters brings specialized expertise on these potentially costly issues. In addition to crafting flexible insurance programs to meet individual business needs, they help clients make decisions to prevent or detect crime and reduce its potential impact.
CENTRAL/EASTERN EUROPE
Best Overall Insurer: Allianz
Allianz offers a full range of commercial insurance products and services in the region. In Russia and the former Soviet Union, Allianz maintains a reinsurance partnership with OJSC IC Allianz, offering insurance and reinsurance services, global expertise and international program support.
Best Overall Broker: Aon
Onno Janssen, regional leader, Aon Risk Solutions, says its operations evolved here from a service network for "international clients" to emphasizing clearer segmentation and delivering value in clients' niche markets.
Best Property Insurer: AXA
In the area of property insurance, AXA Corporate Solutions serves the needs of large corporations in Central and Eastern Europe, providing commercial property, boiler and machinery, inland marine insurance and claims management.
Best General Liability Insurer: Allianz
Allianz Global Corporate & Specialty uses a team of underwriters, claims and risk consulting professionals (including lawyers, engineers, scientists and industry specialists) to develop solutions to complex corporate liability risks.
Best Political Risk Insurer: Zurich
Zurich Emerging Markets Solutions (ZEMS) offers investors, financial institutions, project developers and contractors protection from losses associated with political events in emerging markets. To date, ZEMS has written policies covering risks in 70 emerging markets.
Best D&O Insurer: Allianz
Allianz Global Corporate & Specialty offers D&O insurance for companies from the largest global multinationals to small and medium-size enterprises. Allianz maintains underwriting centers in Germany, Nordic and CEE, UK and other areas.
Best Employment Practices Liability Insurer: UNIQA
UNIQA provides an array of commercial coverages for clients across all industries. Active in Austria, the Czech Republic, Hungary, Slovakia, Croatia, Poland, Italy, Switzerland, Germany and Liechtenstein, the insurer has been expanding further in Eastern Europe.
Best Crime/Fidelity Insurer: AIG
Rather than addressing risks piecemeal, AIG provides worldwide crime protection through a single, comprehensive insuring agreement, and efficient claims settlement process. Specialized risk management and loss control services helps clients reduce costs of workplace fraud.
LATIN AMERICA/CARIBBEAN
Best Overall Insurer: AXA
With operations in Mexico, AXA Corporate Solutions offers compliant international programs in all commercial lines of business. Network members, located throughout Central and South America, monitor local market developments for compliance in handling global programs.
Best Overall Broker: Aon
With 3,000 experts located throughout Latin America, Aon asserts that its leadership in the region is driven by its innovation and the strategic approach it brings to its client engagements.
Best Property Insurer: AXA
In addition to commercial property, boiler and machinery, and inland marine coverages provided by AXA Corporate Solutions, AXA MATRIX Risk Consultants offers a range of loss prevention services through 120 engineers located on four continents.
Best General Liability Insurer: Mapfre
Established in Spain in 1933, Mapfre began expanding in Latin America in the 1980s. As of 2010, Mapfre's share of nonlife premium in the region exceeded 10%.
Best D&O Insurer: AXA
Among its portfolio of business coverages, AXA Corporate Solutions offers D&O liability insurance. Recent D&O policy enhancements include access to legal defense services in certain areas.
Best Employment Practices Insurer: La Segunda
One of Argentina's largest insurers, La Segunda provides a wide range of commercial coverages for firms in various industrial and agricultural sectors throughout the country. Established in 1933, the firm has 1,300 employees and offices throughout the country.
Best Crime/Fidelity Insurer: AIG
AIG's Crime/Fidelity insurance helps customers manage risks from myriad traditional criminal activities, including employee theft, fraud, extortion, and counterfeiting. Coverage can be extended for computer crimes, investigative services and pre-loss consulting services.
ASIA PACIFIC
Best Overall Insurer: AIG
AIG's extensive network throughout the Asia Pacific region includes offices in 21 countries. In addition to a steady stream of product innovations and solutions, business clients benefit from the insurer's segmentation by size band, industry sector, and risk solution, all of which are backed by experienced underwriting, insurance and risk professionals.
Best Overall Broker: Marsh
Throughout the Asia Pacific region, Marsh says it's helping clients manage risks as they invest outside their national borders. Beyond insurance placements, the firm promotes risk awareness among clients in rapidly emerging markets through various means, including publications and seminars.
Best Property Insurer: AXA
AXA offers several property coverages for clients throughout Asia, including: commercial all risk; fire; consequential loss; money insurance; and equipment all risk. The fire policy can be extended to cover water tanks, flood, impact damage, malicious damage, riot and strike, loss of rent, architects', surveyors' and engineers' fees, and debris removal.
Best General Liability Insurer: AXA
AXA's "combined general liability" insurance offers both public and products liability. It helps protect businesses for claims arising from personal injury, property damage and advertising liability to third parties that occur in connection with the insured's business or products. The policy also covers related defense costs.
Best Political Risk Insurer: AXA
Most specialty coverages in the Asia Pacific region are available through AXA Corporate Solutions, the insurer's global unit that serves the needs of large corporations. The unit emphasizes "an individual approach to each client according to business sector, risk exposure, specific claims experience, risk management strategy and quality of relationship."
Best Kidnap & Ransom Insurer: Lloyd's
In addition to the various kidnap and ransom coverage arrangements available to businesses in Asia through several Lloyd's underwriters, earlier this year, four syndicates—Amlin, Markel, Canopius and Argenta—established a Singapore-based consortium to provide terrorist insurance protection to businesses in Asia Pacific.
Best D&O Insurer: AIG
Launched this year, AIG's Dragonshield product has the standard covers of traditional D&O, as well as enhanced cover for investigations, derivative actions, bankruptcy and non-indemnifiable exposures.
Best Employment Practices Liability Insurer: AXA
With operations in China, Singapore, India, Australia and throughout the Asia Pacific region, AXA Corporate Solutions offers a variety of management and professional liability insurance coverages, focusing on the needs and risk exposures of individual clients.
Best Crime/Fidelity Insurer: Lloyd's
Several Lloyd's syndicates are active in Asia Pacific. Its crime and fidelity coverages are evolving to address the changing nature of the risk, including increasing exposures associated with cyber crime.
MIDDLE EAST/AFRICA
Best Overall Insurer: AXA
AXA continues to expand its footprint throughout the Middle East/Africa region, where it delivers packaged insurance programs for small and midsize businesses, as well as robust solutions for large corporations. AXA MATRIX Risk Consultants provide assistance with loss control and risk engineering needs.
Best Overall Broker: Aon
With a strong base in South Africa and more than 2,000 employees across Africa, Aon is positioned to provide insurance, risk management, and human capital consulting services in the continent, which has six of the world's 10 fastest-growing economies.
Best Property Insurer: Al Ain Ahlia Insurance
A multiline insurer based in Abu Dhabi, Al Ain Ahlia Insurance provides a variety of commercial property coverages, especially those tailored to the oil and gas sector, and related loss-control and risk engineering services. Established in 1975, it is 20% owned by the State of Abu Dhabi.
Best General Liability Insurer: Zurich
Throughout Africa and the Middle East, Zurich offers general liability insurance programs designed to meet the needs of small and mid-size companies and global corporations. For large businesses, Zurich offers a range of program structures to go with underwriting capabilities in more than 170 countries.

AWARDS: GLOBAL RISK MANAGEMENT PROVIDERS 2012