EMBRACING THE MODERN ERA
By Gordon Platt
Global Finance presents the winners of its annual trade finance providers awards, incorporating the results of our first-ever trade finance readers' survey.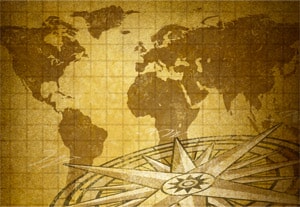 The ancient business of financing trade is now firmly positioned within the modern era with the increasing uptake of open account and the launch of the Bank Payment Obligation, or electronic letter of credit (L/C). At a time when global transaction banks are under pressure from regulators to strengthen their balance sheets, the BPO could provide the efficiency needed to reduce costs and ensure the optimal use of capital.
Much of the world's trade is now conducted without the use of L/Cs that were once the mainstay of trade financing, except for certain countries and situations where risks are high and technological advancement low. The L/C is simply too cumbersome for today's increasingly global and fast-moving supply chains. As trusted intermediaries, trade banks are critical to the whole process.
SWIFT, the financial messaging provider, and the International Chamber of Commerce (ICC) have created new rules on uniform practices for BPOs that will enable trade payments to be made without the manual processing of trade documents. More work needs to be done on issues such as how mismatches are resolved, but as BPO acceptance increases, it should augment financing options for corporations, since it can be used for pretrade financing.
Leading trade banks have been actively supporting BPO development and engaging in countless other initiatives to enhance world trade, for example working to limit the impact of Basel III on trade finance. The availability and cost of trade financing are critical to the health of the global economy.
Global Finance editors, with input from industry analysts, corporate executives and technology experts, have selected the best trade finance banks in 83 countries or regions. This year, for the first time, a poll of Global Finance 's corporate readership was conducted and used to inform decision-making, ensuring that winners reflect the best trade finance providers.
Criteria for choosing the winners included trade-related transaction volume, scope of global coverage, customer service, competitive pricing, risk management and innovative products, services and technology. The winners are those banks that best serve the specialized needs of corporations as they engage in cross-border trade.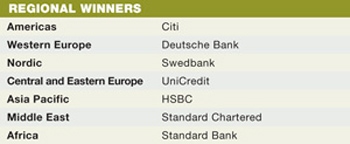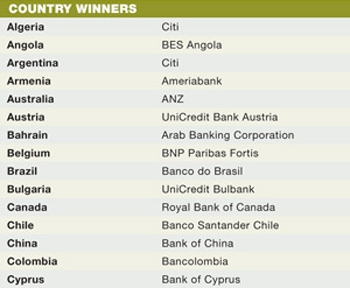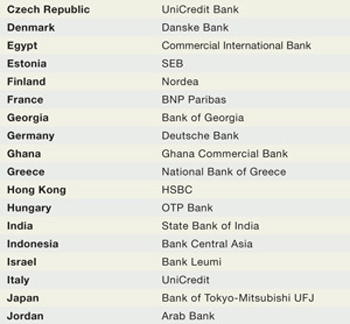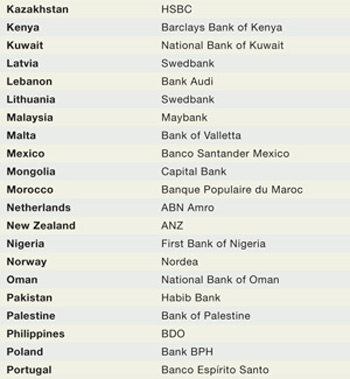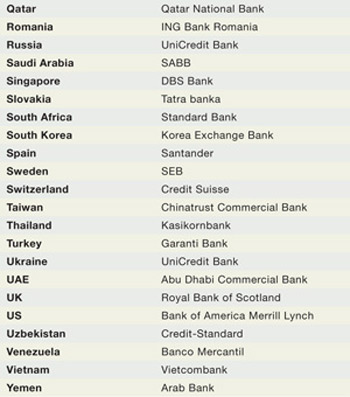 Awards: Trade Finance