BEST IN SHOW
By Anita Hawser and Rebecca Brace
Global Finance presents the winners of its Treasury & Cash Management Providers Awards 2013. This year, we have expanded our evaluation process to include a survey of our corporate readers.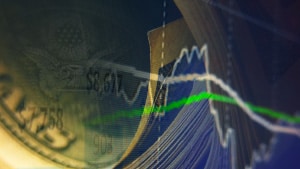 For this year's Best Treasury & Cash Management Providers Awards, we have expanded our coverage of Best Systems and Services Providers to include new categories in areas such as Software as a Service, consultancy services and ERP systems. These additions reflect the increasing importance of enterprise software applications and different software delivery models to treasurers who are not IT experts but expect a lot from their IT systems. While visibility of cash has always been key, in the current economic climate, with bank ratings constrained by capital limitations, treasurers now face a markedly different treasury and cash management landscape.
Few banks they do business with now are triple-A-rated, and treasurers want greater flexibility to modify banking partner relationships to handle counterparty risk concerns. Plus, they want greater visibility over their exposures. They do not want to be constrained by proprietary banking applications or different interpretations of so-called industry standards, and they do not want their banks to compete with one another on connectivity and standard interfaces, but rather to provide value-added services to help them better manage their cash and liquidity.
This year's winners are banks and technology companies that give treasurers unprecedented visibility and transparency of information to make better-informed decisions about their cash, liquidity, payments and investments.
Winners were selected with input from industry analysts, corporate executives and technology experts. A variety of subjective and objective criteria were used for choosing the winners. Factors considered include: profitability, market share and reach, customer service, competitive pricing, product innovation and the extent to which providers successfully differentiated themselves from their competitors in core areas—such as payments, liquidity management, risk management, investments and regional capabilities. For the first time, we surveyed Global Finance corporate readers to help inform decision-making.
What is increasingly apparent is that cash management is not just about market share, profitability and pushing products. It is about who goes the extra mile to deliver treasurers the solutions they need when they need it, no matter what region or market they are doing business in, and to support them in their enlarged role as strategic managers of risk within global organizations.

Awards: Best Treasury & Cash Management Providers