As Brazil steps closer to open banking, Gustavo Fosse, director of Technology, Banco do Brasil, explains how payments innovations are bringing change to Latin America, and new proposals to give consumers more control over their own data.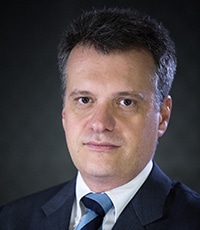 Global Finance: What are the biggest benefits of WhatsApp and other forms of social media banking, and what should banks be aware of before offering these services to their customers?
Gustavo Fosse: Social media has revolutionized the way people interact with each other. Thus, Banco do Brasil's presence in these channels is extremely relevant in offering banking services in a more comfortable way to the customers.
Our concern has always been to provide the best customer experience. Therefore, we have to offer user-centered solutions that have the same security standards used in traditional channels.
GF: How does machine learning compare with rule-based systems in fraud detection and how can banks choose the right machine-learning method?
Fosse: For some time, we have been successfully using AI to mitigate risks and increase safety. However, we need to move forward into a more adaptive security system, which can be achieved through predictive models and rapid learning and reaction to the risks to which we are exposed. These attributes that we're seeking are the great differential from rule-based systems, and we believe that the use of AI will be crucial.
The learning models we chose were based on a mix of behavioral analysis, customer history with the bank and the probabilities of exposure due to fraud risks.
GF: What is driving payments innovation in Latin America and what role is Brazil playing in designing a new payments ecosystem?
Fosse: The vast majority of the payment solutions coming up are still based upon the current credit cards database. Nowadays, we offer our clients cardless solutions such as the NFC and QR code payment, which are both dependent on the credit card as the funds source.
Banco do Brasil also works with new forms of interaction, such as Apple Pay and Google Pay. We have our own NFC payment in the Ourocard app and the P2P app Pagar ou Receber [Pay or Receive], which is a quick solution for both payments and transfers. We are constantly working to provide our customers the safest and most seamless experience.
Another critical point of concern to us is to widely spread the digital payment capabilities to those who do not have a bank account. In that regard, currently underway in Brazil is the development of an instant-payment infrastructure, which will allow full availability of funds for the customers in real time.
GF: Are Brazilian banks prepared for open banking? What effects will it have on the rest of Latin America?
Fosse: During the past year, the growth of the topic was such that it became the main focus of both the Brazilian Central Bank and of Febraban [Brazilian Federation of Banks], leading banks and new entrants to discuss the diverse features of open banking. Banco do Brasil already provides some APIs for developers at our developer site https://developers.bb.com.br/en/.
A regulation on open banking that is currently underway in Brazil seeks to increase efficiency in the National Financial System [the Sistema Financeiro Nacional, or SFN] by promoting a more inclusive and competitive business environment while also preserving the security and protection of consumers. This initiative assumes that banking data belongs to customers and not to financial institutions, and this will be a major advance in Latin America, where only a few countries have initiatives in this area.