Garvan Callan, director of customer, digital and innovation at Bank of Ireland, talks with Global Finance about the bank's digital offerings.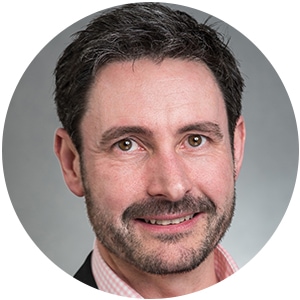 Global Finance: Consumers are increasingly using digital banking. How is this changing Bank of Ireland's consumer business and strategy?
Garvan Callan: Customers want excellent digital banking options and all of the convenience that comes with that. Many also want advice on products such as mortgages, pensions and investments. So we are providing 24/7 expertise and advice for customers across mobile, online and self-service channels, while at the same time enhancing our in-branch experience so that it remains relevant and appropriate to how consumers want to bank.
GF: What are some of your latest digital innovations, and what is planned?
Callan: One of the areas that we have been exploring recently is push notifications. Our airport campaign, for example, has resonated very well. We push a message out to our customers when they get to the airport, advising them of how they can save money when traveling, and reminding them to tell us their travel plans.
We also recently introduced a facility allowing personal customers and sole traders to open a current account online. Earlier this year, we launched a Skype and Facetime meeting service to give customers the ability to speak with a qualified mortgage adviser from any location.
We are also looking ahead to blockchain technology. We recently completed a joint proof-of-concept trial using blockchain technology, in partnership with Deloitte. It demonstrates how financial institutions can combine the technology with their existing systems to provide next-generation client experience and regulatory oversight at a lower cost.
GF: How do you see your customers using mobile banking now and in the future?
Callan: Mobile is the channel of choice for our customers—57% of all of our logins are now from a mobile device. We know that consumers tend to log in during their morning and evening commute to keep on top of their balance and recent transactions. More and more, though, we are seeing our customers engage with more-complicated banking needs. In response, we launched a new "Apply" section within our Mobile app where customers can apply for a loan or a credit card or start a mortgage application. The early feedback and data from this development are really positive.
GF: How has Brexit affected Bank of Ireland's consumer business? Have you seen, or do you expect, a surge in new accounts and/or deposits?
Callan: We're still assessing the impact of the UK referendum at this stage, and it is too early to accurately predict the long-term outcome. It is clear that a negotiated political withdrawal process will begin, which could take several years. We will monitor developments closely.