By Anita Hawser
BEST BANK FOR CASH MANAGEMENT—GLOBAL WINNER
Citi
Citi has a strong track record of managing complex global mandates, which plays to its strengths and presence across hundreds of countries and currencies. It boasts an impressive client list comprising multinationals, financial institutions, governments and central banks in markets around the world.
In what remains a challenging global environment, Citi's Global Transaction Services business, which incorporates treasury and cash management, reported a 7% increase in third-quarter 2011 revenues and a 7% year-on-year increase in average deposits. It continues to invest in innovative solutions in the payments, mobile cash management, risk and liquidity management space.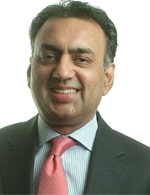 "It is important that what we're delivering is strategically relevant to our clients' business priorities and operating models"
– Naveed Sultan, Citi
"The global business environment continues to be challenging, so it is important that as we deliver new solutions we ensure that what we're delivering is strategically relevant to our clients' business priorities and operating models while also ensuring our existing platforms remain world-class and meet the daily needs of our clients," says Naveed Sultan, global head of treasury and trade solutions, Citi Global Transaction Services.
BEST BANK FOR CASH MANAGEMENT—REGIONAL WINNERS
NORTH AMERICA
Bank of America Merrill Lynch
Despite tough market conditions both at home and abroad, Bank of America Merrill Lynch is still deploying its balance sheet to help clientswith which it already has strategic relationships.
"Clients are continuing to drive for efficiency in their treasury operations. They need a single, easy-to-use source for information required to manage payment flows and liquidity," says William 'Dub' Newman, head of North America global treasury solutions.
"Our multiyear investment in the CashPro portal suite as well as other e-commerce investments makes it easier for [chief financial officers] and treasurers to keep track of their multiple accounts and take action based on the information we provide at their fingertips." Newman said Bank of America Merrill Lynch's servicing and fulfillment model were also key differentiators.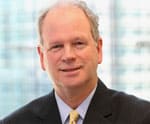 "[Clients] need a single, easy-to-use source for information"
– Dub Newman, Bank of America Merrill Lynch
WESTERN EUROPE
Deutsche Bank
Clients continue to benefit from Deutsche's ongoing program of investment and expansion in terms of its core cash management offerings, including its FX4Cash solution, cash concentration and liquidity management. Martin Runow, head of cash management corporates EMEA, Deutsche Bank, says against the backdrop of ongoing financial market turmoil, extreme volatility and uncertainty, Deutsche Bank is committed to delivering outstanding quality and solutions to its clients through continued investment in talent and technology. "We have reshaped the structure of our business, streamlined our processes and placed targeted client focus at the very heart of our strategy," he stated. He said the bank has benefited from a continued 'flight-to-quality' trend as counterparty risk considerations moved to the center of corporate treasurers' investment decisions.
ASIA-PACIFIC
HSBC
Despite increasing competition in the Asian market from foreign banks, local and regional providers, HSBC continues to provide "top-rated" capabilities in corporate cash management. However, as local banks move up the value chain, Greenwich Associates says, they are "closing the gap" with the global banks that dominate the Asian market. HSBC continues to innovate when it comes to the provision of services for the Chinese renminbi. It enhanced its liquidity management capabilities in the region and invested in its core platforms and capabilities to help clients streamline and consolidate their payments across multiple markets. Its ClientSphere offering is also a key differentiator making the interaction between bank and customer more collaborative and transparent and reducing lead times for solution implementation.
LATIN AMERICA
Citi
In addition to making its core global cash management offerings (TreasuryVision, Treasury Diagnostics and WorldLink Payment Services) available to clients across a number of Latin American markets, Citi also developed a range of tailor-made solutions suited to the market-specific needs of clients. It provides a range of connectivity solutions to help companies in the region benefit from the latest standard developments for the seamless delivery of payments. It is helping leading telecoms companies in the region enhance their collections and reconciliations and its regional payments platform is an integral part of projects by companies looking to centralize their global payments. "Our top priority is focusing on the client and ensuring that we partner with them to deliver solutions that are meeting their unique needs and delivering greater efficiencies to their operations," said Carlos Castro, Latin America region head of treasury and trade solutions with Citi's Global Transaction Services. "Latin America is a key growth area for our business, so we are pleased to once again be named best treasury and cash management provider in the region."
NORDIC REGION
SEB
SEB has always differentiated itself from its competitors by providing services that others later emulate: Its Corporate Financial Value Chain, which encompasses major processes within the financial supply chain, is a good example. In recent years it has developed solutions to help companies exploit growth opportunities, particularly in markets like Asia, where it has made its online corporate services available in the Chinese market. "In these turbulent times it is very encouraging for SEB to receive the award for the sixth consecutive time," says Patrik Havander, head of concept and packing, SEB Merchant Bank. "For us, our clients and other banks, this shows that we are in the cash management and treasury space for the long term and that we are forward-looking and innovative, but above all a stable provider of core banking services, and that we continue to do what we are good at—listening to our clients."
CENTRAL AND EASTERN EUROPE
UniCredit
UniCredit's footprint in the CEE is broad, spanning 19 countries and an extensive branch network. The bank has a long history in the region, which accounts for more than 17% of the group's total revenues. UniCredit says its market position in the region gives its local banks a competitive advantage in terms of economies of scale and brand recognition. "With our local presence in CEE on the one side and our market leading cash management products on the other side, UniCredit is the first choice for corporates. Winning once again the Global Finance Award underlines our market position and our sustainable and reliable services," says Ernst Ohmayer, global head of cash management, UniCredit.
AFRICA
Standard Bank
Standard Bank covers 17 markets across the region and has a market share in excess of 30% in Uganda and more than 50% in Lesotho, Namibia, and Swaziland. It is the largest South African bank in terms of earnings and assets. It is known for tailor-made solutions enabling clients to maximize cash and working capital efficiency and overcome the constraints of local market infrastructure and regulation. Its relationship with Chinese bank ICBC allows it to offer clients that trade with China renminbi-based accounts in Africa.
MIDDLE EAST
HSBC
With extensive coverage across 14 countries throughout the region strengthened by its formidable presence in Saudi Arabia, Egypt and Iran through its "associate banks," HSBC is well placed to meet the diverse needs of clients looking to manage their treasury and cash. Unlike other providers, it is focused on servicing not just the top tier of corporates but also a number of SMEs and commercial clients in the region, and is able to leverage its associate banks like SABB in one of the largest markets in the region, Saudi Arabia. Despite the political unrest and turmoil that swept across the region in 2011, HSBC Middle East says it still managed to secure a number of key mandates in markets like Egypt.
Natasha Patel, regional head of payments & cash management, MENA, HSBC, says: "Our aim is to continue working closely with our customers, understanding their needs and delivering innovative solutions that will help make a difference to their cash management requirements. We hope that this commitment, backed by our extensive global footprint and expertise, will consolidate our position as the leading payments and cash management provider in the region."

Treasury & Cash Management Awards 2012