Adapt—or risk being left behind.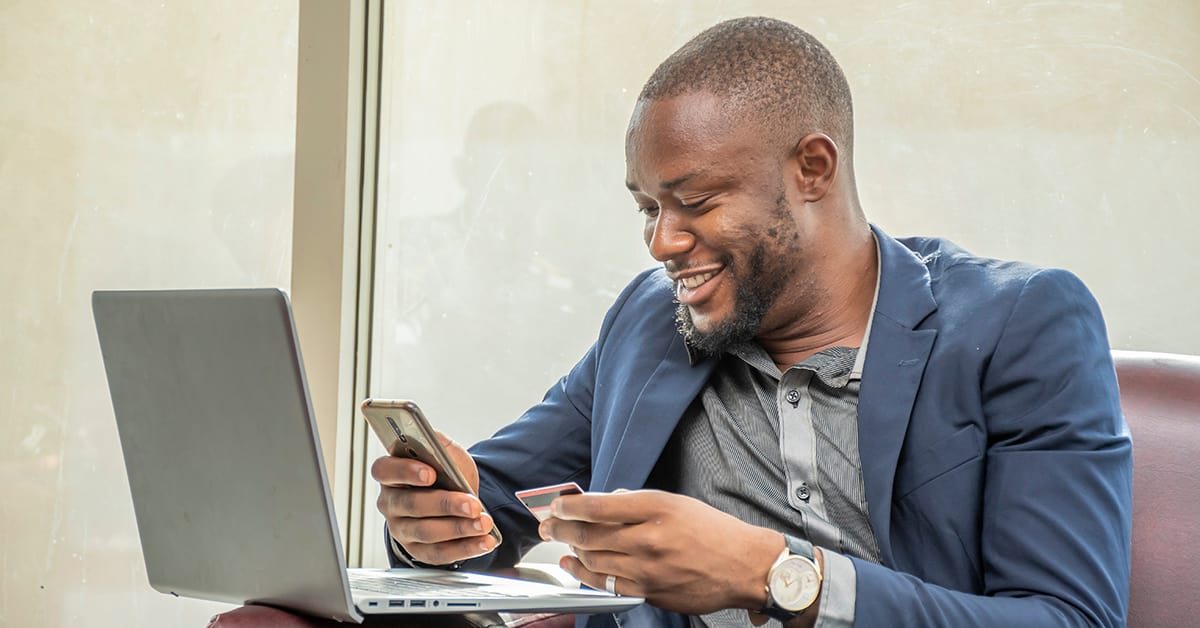 The dynamism of Africa's banking sector owes much to the continent's continued strong economic growth, which the International Monetary Fund puts at 3.8% this year, ahead of the predicted global rate of 2.9%.
And the backdrop and driver of that economic acceleration is population growth. The United Nations estimates that the population of sub-Saharan Africa is growing at 2.5% per year, which is more than three times the global average. Moreover, women in sub-Saharan Africa have 4.6 births on average, double the global average of 2.3.
One of the most important reflections of this population and economic growth in the African financial sector is rapidly spreading digitization, which puts traditional banking under pressure. That's according to Laura Berthout, payment director for Africa, Mediterranean & Overseas at Societe Generale, which is the winner for Africa of both the Best Bank for Cash Management and the Best Bank for Payments and Collections.
"Digitization of cash management processes improve organizational flexibility and day-to-day treasury and finance operations with automation," she says. SocGen reports that it achieved 70% of digital transfers (as opposed to paper-based transfers) in 2022, reflecting its continued efforts to develop digital products for clients.
With economic growth and the increasing integration of the African economy with the global economy, African corporate treasury and cash management needs have become increasingly complex in recent years. Moreover, in the wake of the changes spurred by the Covid-19 pandemic, these rising demands and requirements have pushed a more sophisticated, digital-centric response by banks.
Standard Bank, the repeat winner of Global Finance's Best Bank for Liquidity Management award for Africa, has been at the forefront of finding new ways to meet the rapidly evolving needs of its customers, through offering customized liquidity solutions and providing total transparency across jurisdictions.
Indeed, in addition to digital adoption, the growth of cross-border payments and collections has been a critical driving force of change in the African treasury and cash management market, says Isaac Kamuta, head of Payments, Cash Management and Client Access at Ecobank Group, winner of the Best Provider of Short-Term Investments/Money Market Funds for Africa.
A reason for that, he says, is the development of the Africa Continental Free Trade Area's (AfCFTA) creation of a single African market and the explosion in Africa of e-commerce.
"The advent of regional payment infrastructures across Africa facilitates cross-border payments in all countries within the region," Kamuta explains. Ecobank has plugged into this infrastructure to accelerate the expansion of its cash management capabilities and continue facilitating easy payments and collection.
Part of this evolving foundation is the Pan-African Payment and Settlement System (PAPSS), a cross-border financial market structure that enables payment transactions across Africa. Spearheaded by African Export-Import Bank (Afreximbank), a pan-African multilateral trade finance institution, PAPPS—launched in early 2022—aims to facilitate payment, clearing and settlement for intra-African trade.
These changes come with a broad set of challenges. Clients are faced with the "urgent need" to upgrade their digital footprint, Berthout says. And as the market quickly evolves, so does the regulatory context and environment.
"The deconstruction of the traditional banking model sets up a range of key compliance challenges," she says. SocGen is addressing these by holding regular discussions with regulators to ensure that clients are kept abreast of the rapidly evolving environment.
Despite increasing integration of payment and other platforms across Africa—and, more broadly, the continent's economies—there remain significant challenges around how banks navigate local and multicountry/multiregional regulations. And the rapidly evolving global economic environment promises more challenges in 2023. Rising interest rates in developing and developed countries, including Africa, pose new opportunities and challenges for treasury and cash management operations. And the importance of effective TCM—with the value of cash greater than it has been in more than a decade—will pile on the pressure for both corporates and banks in Africa to up their game.