Banks continue to design better products despite the regional conflict.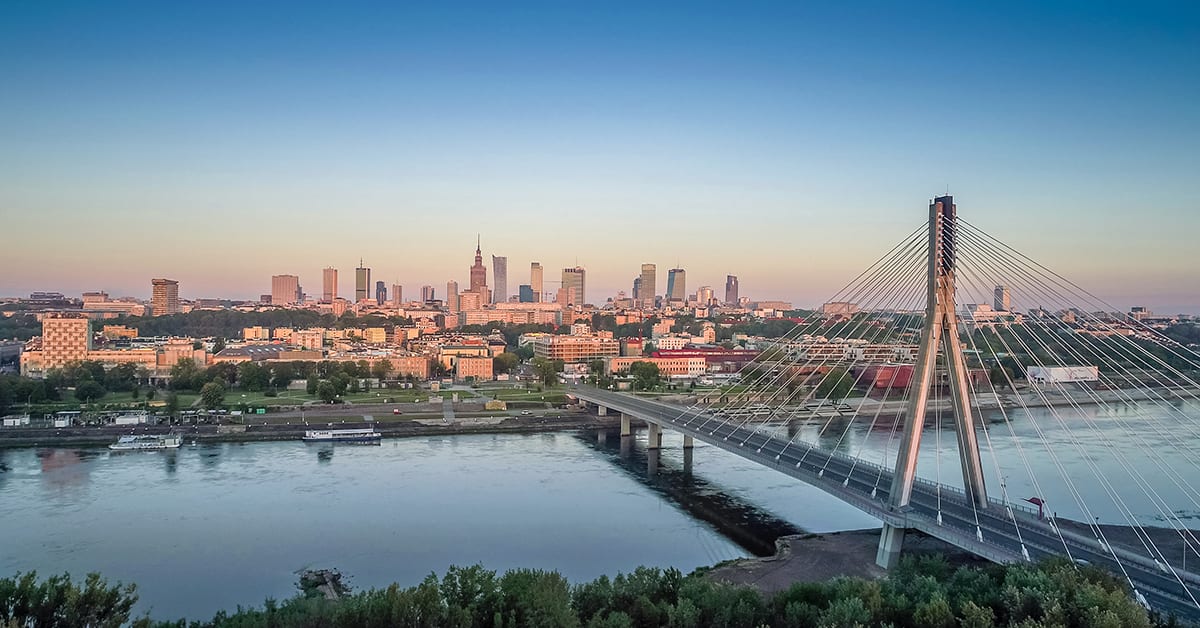 While Russia's invasion of Ukraine has presented significant challenges to the banking, financial institutions across Central and Eastern Europe, the region has shown remarkable resilience faced during this geopolitical upheaval.
It does, however, require a delicate touch. "One of our biggest challenges is to find a balance between innovation and the increasing number of regulatory requirements in a continuously changing environment," says Sabine Zucker, head of trade finance and transaction banking at Raiffeisen Bank International (RBI), a returning for the Best Bank for Cash Management in CEE.
By introducing a new group governance model throughout the region, RBI strives for a flexible organization based on agile principles to increase speed, transparency and predictability and provide maximum customer satisfaction.
"Our subsidiary banks in CEE are represented by experts from all cash management areas," she adds. "Group coordinators facilitate and accelerate internal collaboration. Implementation and onboarding managers ensure a one-face-to-the-customer experience for onboarding cases. In addition, we see strong potential in the reuse of products and services. Unlocking synergies across the group helps us increase both time-to-market and efficiency."
Cash management and payments across the region belong to RBI's anchor products and are strategically important for the entire RBI Group.
"Our customers value our cash management product enhancements, including Swift-facilitated services like real-time payment tracking, and the emphasis placed on increasing capabilities in foreign exchange services," says Zucker.
Clients further benefit from the recently introduced groupwide solution for multinational clients, Cash Management International, including innovations such as real-time connectivity, modern digital channels and the Group's open application programming interfaces ( APIs). "Open API technology—enabling real-time data accessibility and increased operational efficiency—is a game changer in our business," adds Susanne Prager, head of cash management at RBI. "The use of open API technology in transaction banking is gaining traction. This is evidenced by customers increasingly buying into and leveraging open API technology to improve their treasury operations."
OTP Bank, which won the Best Bank for Liquidity Management in CEE award, is present in 11 countries in the region and provides advanced solutions for managing liquidities, including intrabank cash pooling, liquidities concentration and cash sweeping.
Meanwhile, BNP Paribas Funds Euro Money Market took home the Best Provider of Short-Term Investments/Money Market Funds award in CEE and is available for sale in Croatia, the Czech Republic, Hungary and Slovakia. The company invests only in high-quality, short-term liquid assets for money market subfunds. Subfunds can be classified as "sustainable" or "sustainable plus" by a global sustainability strategy. After investors select the money market subfund and the share class of their choice, they can access the weekly reporting on the Documents section of the website.
UniCredit, our Best Bank for Payments & Collections, has invested heavily in fintech partnerships and international payments, resulting in an improved e-banking platform and the integration of new functionalities like instant currency conversion for cross-border payments. UniCredit's offerings were recently enhanced through collaboration with StoneX, a New York–headquartered fintech. Other innovations offered to UniCredit's CEE clients include e-signatures, enhanced Swift GPI and Swift Go services, and virtual accounts. Furthermore, in April 2022, UniCredit extended its partnership with Worldline for open banking to provide customers with the ability to get a consolidated view of all their bank accounts held with one or more banks. Customers are also enabled to initiate an online payment using an account with other banks in Europe. In addition, Worldline's Open Banking Third Party Provider service allows UniCredit to discover new business opportunities and develop new services to benefit corporate and individual customers.
Through innovation, banks provide stability to companies operating in CEE, helping them navigate a time of great uncertainty where downside risks to growth and upside risks of inflation continue to cast a shadow.