A treasurer's role must change with the times.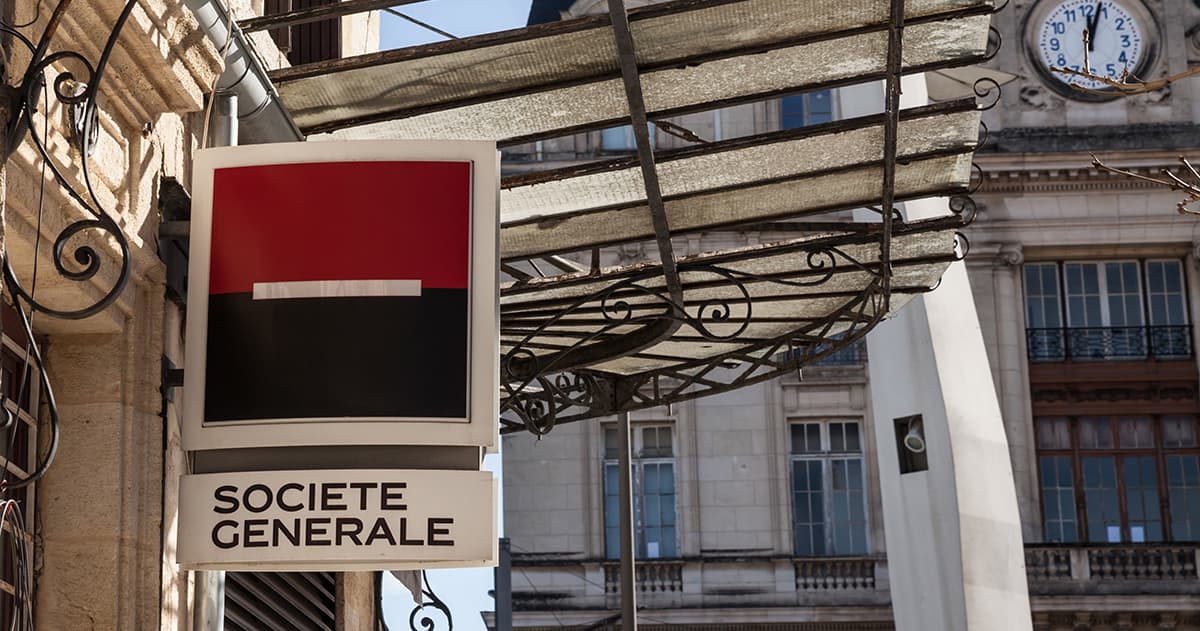 With high inflation, increased geopolitical risk, rising interest rates, higher energy costs and supply chain shortages shaping the global environment, the life of a corporate treasurer must be even more reactive than it was a few months before.
"This is an unprecedented situation for most of them; and we, as a banking partner, are in the best position to help them access tools and services that could simplify their missions," says Alexandre Maymat, head of the Global Transaction and Payment Services business unit at Societe Generale, the return winner of our award as Best Bank for Cash Management in Western Europe. "In terms of visibility and predictability, we must give treasurers access to modern treasury tools to help them navigate this uncertain and volatile environment and better forecast their liquidity situation."
Kyriba developed Global Treasury, Societe Generale's treasury management system (TMS), to meet those needs. The platform boasts newly incorporated features that have become the new norm, like its Swift gpi Tracker, which monitors the globally transferred funds' location. It is available through the bank's Global Cash web-based platform and an application programming interface (API), which can provide near real-time account statements. Other features include virtual accounts that permit swift and accurate reconciliations and instant payment capabilities.
Treasurers need to strengthen treasury security defenses to limit losses from fraud and reduce exposure to cyber criminality, says Maymat. "Raising fraud awareness is the basis, but treasurers can leverage technologies," he adds. "The partnerships with Trustpair and SEPAmail Diamond increase payment-process security with real-time, third-party account validation."
He also recommends short-term debt or investment strategies that take advantage of higher interest rates. Developing treasury management advisory and advising clients on environmental, social and governance (ESG) matters should be at the heart of a bank's strategy, he says. "We have a key role to play to advise and help our clients in their ESG transition and co-build innovative [global transaction banking] solutions to continue working toward more-sustainable growth."
Intesa Sanpaolo, which reclaimed the title of the Best Bank for Liquidity Management in Western Europe, offers a range of banking products and services to facilitate access to payment systems for payment service providers and banks. The bank also works alongside its clients to help them find innovative, real-time, integrated cash management solutions, such as open API connections. At the same time, Inbiz is Intesa Sanpaolo's corporate platform for monitoring and managing liquidity across all banking accounts held at the bank and other third-party banks.
The Best Bank for Payments & Collections in Western Europe, Nordea, guides customers toward solutions that best support their business. Secure, stable bank connections to client payment factories ensure smooth and speedy payment processes. Nordea also offers optimized account and ledger reconciliation in enterprise resource planning and TMS platforms—providing enhanced visibility and liquidity across all cash positions.
Amundi Asset Management, our Best Provider of Short-Term Investments/Money Market Funds in Western Europe, offers a short-term monetary subfund to outperform the US Federal Funds Rate reference indicator, minus fees. Registered in much of Europe as well as Japan, the fund accomplishes this by investing exclusively in money market instruments, deposits and up to 10% in money market investment funds. In addition, Amundi is a solid partner in liquidity solutions for Europe's treasurers, with a dedicated platform offering liquidity and short-term investment solutions—an attractive alternative to traditional overnight cash deposits.
Inflation, market volatility and geopolitical issues have brought financial risk management to the forefront of everyone's mind; and treasurers inexperienced in dealing with such conditions will need to trust their banking partners like never before.