Secil Watson, executive vice president and head of Digital Solutions for Business at Wells Fargo, explains how banks can add value to their corporate customers.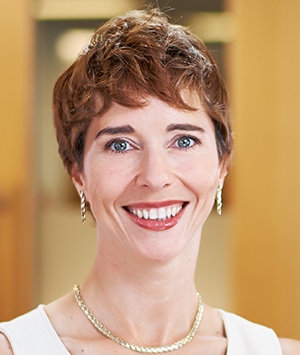 Global Finance: What impact do you think open banking will have for banks' corporate customers large and small, and what efforts are banks making to prepare for it?
Secil Watson: It is already having an impact on our corporate customers through the use of application programming interfaces (APIs), the technology that powers open banking.
Most large customers use a combination of enterprise resource planning (ERP) systems, treasury workstations, and other platforms to manage complex finances.These customers want banking products and information shared automatically and in real-time. APIs bring the bank to our corporate customers with simple integrations into any digital experience within their own technology environment.
We started piloting new API-based services with corporate customers in September 2016 and are actively working to embed our products with many of these management platforms. For example, APIs can enable a company to initiate a foreign exchange transaction directly from their ERP, or allow their customer service team to pull up the image of a cleared check within their customer relationship management software, without having to go to the online bank portal or the bank servicing centers.
GF: With so many changes happening to payments processing worldwide, what value added services do you think banks should be looking to offer their commercial customers?
Watson: Today, customers want the ability to make payments on demand, how and when they desire, with rapid availability of funds, and the certainty of real-time status updates. Banks should be focused on offering products that support these criteria to add value for their customers, including:
Offering payments and payments processing products that support real-time payment and reconciliation. Also, making sure that these products are simple to implement and use, and don't require a lot of education in order to understand cut-off times, chargebacks, and more.
Embedding these products in the platforms and systems that bank customers use to manage their finances. For example, this means making real time payments available to bank customers via their existing ERP platforms.
When it comes to payments, it's also important for our customers to think about fraud prevention and detection. Security is at the heart of everything we do at Wells Fargo. It's important to offer the right account structure, process support, and team education in addition to a suite of services that prevent key fraud vectors and robust fraud detection services behind the scenes.
GF: What technologies excite you the most and are you working on any projects that could benefit from them?
Watson: Wells Fargo strives to provide best-in-class digital payments for every customer we serve, making banking and managing finances fast, convenient, and easy. We want to leverage insights for our customers that are captured in their own payments. Wells Fargo sees a significant portion of ACH, wire, and commercial card transactions in the US and we are working on ways to bring insights from that information to our customers for improved vendor management, fraud controls, and working capital optimization. This work requires us to integrate payment data sources and leverage machine learning to make key observations and recommendations to our customers.
GF: Wells Fargo recently teamed with TransferMate to reduce friction between borders for international businesses. How important are partnerships?
Watson: Partnerships are very important for us. Regularly collaborating with fintechs on a wide range of technologies helps Wells Fargo explore big ideas with innovators outside our walls and industry. We want to benefit from the unique expertise and solutions of fintech partners to create joint solutions to help us shape customer experiences.
We are excited about Global Invoice Connect with TransferMate because it supports our corporate customers' international billing needs. We are always looking at partners to help us expand our reach in the international space and help our customers navigate the varying payment types and rules in different countries. TransferMate is an example of one of the exciting fintechs out there creating innovative financial products and services.