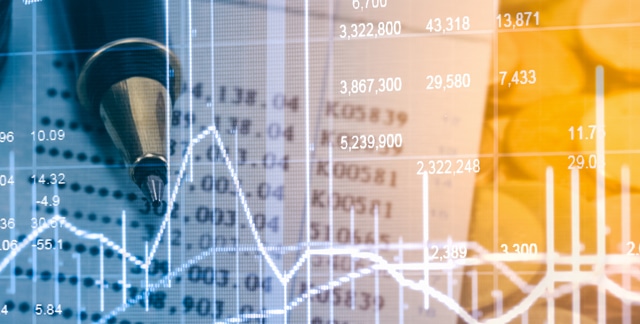 Upgrades and downgrades shift commercial rankings this way and that compared to last year, but without dramatic changes.While Swedes gained some ground and Singaporeans lost some, most of the changes in this year's Safest Commercial Banks ranking moved the entrants just a few places up or down.
TD Bank retains its position as the safest commercial bank in the world, with two AA- ratings and a AA+. Germany's DZ Bank moves into second place, following an upgrade from Moody's. Svenska Handelsbanken moves into fourth place, following an upgrade from Fitch.
As a result, the three big Singaporean banks no longer hold the second, third and fourth positions they have enjoyed in recent years, although they remain near the top of the Commercial Banks ranking. DBS is now ranked third, Oversea-Chinese Banking Corporation is fifth, and United Overseas Bank is six. All three hold the same ratings agency assessments as they did last year.
Our Safest Commercial Banks ranking comprises banks that are not majority-owned by governments and not sponsored by governments or regional bodies. The methodology for calculating the scores is the same as that used for our Safest Global and Safest Emerging Markets rankings.
There are five new entries in this year's Commercial Bank rankings. UBS comes in at 38, following upgrades by both Moody's and S&P. Korea's Shinhan Bank enters at 42, following an upgrade by S&P, and ING enters at 50, following an upgrade by Moody's. Two German banks excluded in recent years due to insufficient asset sizes, BB Bank and TeamBank, placed at 34 and 35 in this year's ranking.
Falling out of the list are three Saudi banks—Samba Financial Group, Riyad Bank and Al Rajhi Bank—victims of the sovereign downgrades handed out by all three ratings agencies over the last year. Switzerland's EFG Bank falls out of the list, following its downgrade by Moody's (prompted by its acquisition of BSI), and Standard Chartered falls out as a result of a downgrade by Fitch in late 2015.
Swedbank vaulted 19 places to become the 16th-safest commercial bank, following its upgrades by Moody's and S&P. Another Swedish Bank, SEB, rose nine points to 25 after an upgrade from Fitch.
Nineteen European banks appear among the Safest 50 Commercial Banks, but they do not dominate the ranking, as they do the Safest Global list (where the first nine banks—all state-owned or sponsored in some way by government bodies—are European). Eight US banks feature in the Safest Commercial Banks list, compared with only three in the Global list. The Commercial Banks ranking also features a Japanese bank, Bank of Tokyo-Mitsubishi, in 49th place, and one from Hong Kong, Hang Seng Bank, in 17th.
The reach the Safest 50, commercial banks need two A+ ratings and one of A, or an equivalent high score, but these ratings do not automatically assure inclusion. Six banks with those ratings (or equivalent) fall outside the top 50 as a result of insufficient asset size: Standard Chartered, ABN Amro, Nationwide Building Society (of the UK), Kookmin Bank, Shizuoka Bank and BGL BNP Paribas.
---
THE 50 SAFEST COMMERCIAL BANKS

Rank

Group Name

Country

Ratings

Total Score

Assets

$ mn

Statement

Date

Fitch

Moody's

S&P

1

TD Bank

Canada

AA-

Aa1

AA-

23

844,128

10/31/15

2

DZ Bank

Germany

AA-

Aa1

AA-

23

444,574

12/31/15

3

DBS Bank

Singapore

AA-

Aa1

AA-

23

323,819

12/31/15

4

Svenska Handelsbanken

Sweden

AA

Aa2

AA-

23

298,803

12/31/15

5

Oversea-Chinese Banking Corp.

Singapore

AA-

Aa1

AA-

23

275,967

12/31/15

6

United Overseas Bank

Singapore

AA-

Aa1

AA-

23

223,503

12/31/15

7

Deutsche Apotheker und Ärztebank

Germany

AA-

Aa1

AA-

23

39,678

12/31/15

8

Royal Bank of Canada

Canada

AA

Aa3

AA-

23

821,072

10/31/15

9

Commonwealth Bank of Australia

Australia

AA-

Aa2

AA-

22

670,798

6/30/15

10

National Australia Bank

Australia

AA-

Aa2

AA-

22

669,507

9/30/15

11

ANZ Group

Australia

AA-

Aa2

AA-

22

623,835

9/30/15

12

Westpac

Australia

AA-

Aa2

AA-

22

569,335

9/30/15

13

Pictet & Cie

Switzerland

AA-

Aa2

N/R

21.5

34,519

12/31/14

14

Rabobank

Netherlands

AA-

Aa2

A+

21

729,856

12/31/15

15

Nordea

Sweden

AA-

Aa3

AA-

21

704,266

12/31/15

16

Swedbank

Sweden

AA-

Aa3

AA-

21

254,580

12/31/15

17

Hang Seng Bank

Hong Kong

A+

Aa2

AA-

21

172,173

12/31/15

18

AgriBank

United States

AA-

Aa3

AA-

21

99,507

12/31/15

19

Caisse centrale Desjardins

Canada

AA-

Aa2

A+

21

37,458

12/31/15

20

Kiwibank

New Zealand

AA

Aa3

A+

21

12,514

6/30/15

21

Bank of Nova Scotia

Canada

AA-

Aa3

A+

20

654,664

10/31/15

22

Bank of Montreal

Canada

AA-

Aa3

A+

20

490,622

10/31/15

23

U.S. Bancorp

United States

AA

A1

A+

20

421,853

12/31/15

24

CIBC

Canada

AA-

Aa3

A+

20

354,131

10/31/15

25

SEB

Sweden

AA-

Aa3

A+

20

295,702

12/31/15

26

DNB ASA

Norway

N/R

Aa2

A+

20

254,171

12/31/15

27

HSBC France

France

AA-

A1

AA-

20

183,406

12/31/15

28

Qatar National Bank

Qatar

AA-

Aa3

A+

20

147,969

12/31/15

29

CoBank

United States

AA-

N/R

AA-

20

107,428

12/31/14

30

National Bank of Kuwait

Kuwait

AA-

Aa3

A+

20

77,752

12/31/15

31

OP Corporate Bank

Finland

N/R

Aa3

AA-

20

61,062

12/31/15

32

LGT Bank

Liechtenstein

NR

Aa2

A+

20

30,889

12/31/15

33

AgFirst

United States

AA-

N/R

AA-

20

30,621

12/31/15

34

BBBank

Germany

AA-

N/R

AA-

20

10,136

12/31/14

35

TeamBank

Germany

AA-

N/R

AA-

19

9,408

12/31/15

36

Banco de Chile

Chile

N/R

Aa3

A+

18.5

44,162

12/31/15

37

HSBC Holdings

United Kingdom

AA-

A1

A

18

2,409,656

12/31/15

38

UBS

Switzerland

A

Aa3

A+

18

950,767

12/31/15

39

Banque Fédérative du Crédit Mutuel

France

A+

Aa3

A

18

499,200

12/31/15

40

BNY Mellon

United States

AA-

A1

A

18

393,780

12/31/15

41

State Street

United States

AA-

A1

A

18

245,192

12/31/15

42

Shinhan Bank

South Korea

A

Aa3

A+

18

243,077

12/31/15

43

National Bank of Canada

Canada

A+

Aa3

A

18

165,169

10/31/15

44

Northern Trust

United States

AA-

A2

A+

18

116,750

12/31/15

45

Banco Santander Chile

Chile

A+

Aa3

A

18

48,992

12/31/15

46

Suncorp Metway

Australia

A+

A1

A+

18

47,393

6/30/15

47

BNP Paribas

France

A+

A1

A

17

2,171,141

12/31/15

48

Wells Fargo

United States

AA-

A2

A

17

1,787,632

12/31/15

49

Bank of Tokyo-Mitsubishi

Japan

A

A1

A+

17

1,752,159

3/31/15

50

ING

Netherlands

A+

A1

A

17

912,932

12/31/15