Carina Gyllenbring, head of trade & export finance at Swedbank, says the Baltics have proved remarkably resilient in dealing with the trade shocks of their neighbors and trading partners.
---
---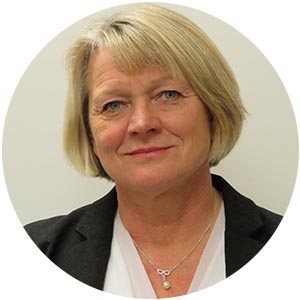 Global Finance: What are the main drivers and hurdles for trade finance in the Baltics in 2016?
Carina Gyllenbring: The [bank's] main driver is to be an excellent service provider with a focus on advisory and delivery. Since Baltic countries are in an environment where trading partners and neighboring countries are affected by sanctions, the process has to be even more compliant going forward. With that in mind, volumes will be dependent on the general macroeconomic outlook.
While Russia is in the midst of a recession, the rest of the Baltic Sea region is seeing its economy expand. Although the Baltic nations have seen their goods exports to Russia sink by 20% to 40% last year, they have been surprisingly agile in finding other markets. Much of their export growth has been to the rest of the EU, showing their increasingly closer integration into the European economy and growing separation from Russia.
GF: What tech-enabled trade finance innovations should banks be installing to deliver additional value to corporates?
Gyllenbring: They should continue with the development of digitalization to enhance client and bank processes. MT798 SWIFT* for corporates is currently being developed in the Nordic region. This should be seen as an opportunity in the Baltics as well.
GF: Do you think blockchain technology will deliver sufficient benefits to banks to become a game changer in the future?
Gyllenbring: We currently don't see this technology as a game changer in the very near future. Swedbank's focus is to work closely with our customers and the local community, where the goal is to promote a sound and sustainable financial situation for the many. We believe in a traditional banking model where strong customer relationships and professional advice is at the center. Our Trade Finance model provides services to minimize the financial risk and improve liquidity for both large and small companies. We do this by offering both standardized and flexible solutions, and the Internet-based program Trade Finance Online.
---
*Corporate-to-Bank SWIFT Message Type 798 (MT798) is an authenticated message used to exchange trade data between corporates and member banks of the SWIFT system.