Global Finance sat down with the CEO of Produbanco to discuss the mounting challenges for Ecuadorian banking.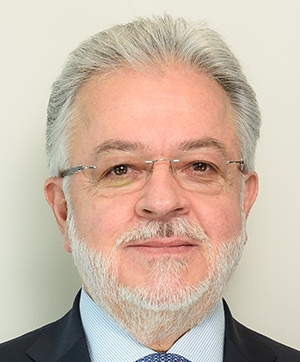 Global Finance (GF): What is the bank's vision for its business in Ecuador?
Ricardo Cuesta Delgado: Banco de la Producción S.A. (Produbanco) has remained focused on the four pillars of a long-term strategic plan: execute responsible risk management; maintain our market dominance in corporate banking; expand in small and medium-sized enterprises, commercial middle market, personal banking, and credit and debit cards; and implement cutting-edge strategies in omni-channel banking. The latter has yielded stellar results in the face of mounting operating challenges for Ecuadorian banking.
We intend to achieve these goals by reinforcing our customer-centered culture, enhancing inter-relationships between different market segments and strengthening relationships with existing customers. We believe in utilizing the most innovative technology available and exploiting the strengths of the Produbanco brand and corporate image to push our objectives forward. The successes the bank recently achieved have been among its hardest won due to the backdrop of Ecuador's languishing economy in recent years, so it would be reasonable to assume that the bank will prosper as oil prices rise and the nation begins to recover [economically].
GF: What are the main opportunities?
Ricardo Cuesta Delgado: We direct our priorities and efforts towards the digital-transformation plan. We are focused on short-term digital enhancements for our customer base and medium- and long-term flexibility to allow for the best and most automated user experience possible.
The corporate sector is the bank's flagship market, one in which it is the country's undisputed leader. Indeed, it is its excellence in this sector in particular that has earned Produbanco its reputation for possessing a avid lending appetite, despite the deterioration in operating conditions that continues to plague Ecuador's banking sector.
In terms of potential growth areas, Produbanco has specifically identified SMEs as its main target—a sector that is also a crucial growth engine for Ecuador's economy overall. Produbanco´s SME banking unit provides a fast and flexible service to its SME customers while providing an integrated advisory service that enables customers to capitalize on the expertise of the bank's commercial team and enjoy a highly tailored portfolio of products that has been designed in response to the most common financial needs of SMEs.
Retail banking is another area in which Produbanco continues to shine ever-brighter. More recently, it has been mainly focusing on creating a single, cohesive brand experience for its customers through which they can potentially gain access to the various benefits and products that are available. In addition to specific banking divisions, technology plays a pivotal role in Produbanco achieving its stated objectives.
Our growth strategy is focused on maintaining our market share in our core markets and growing our customer base in other markets. We have been able to increase our market share because of our incremental growth in cities other than Quito, Ecuador´s capital city, which is our core market. The local markets in which we have grown include Guayaquil, Cuenca, Manta and Ambato, among others.