Jeff Marshall, head of the digital factory at Scotiabank, talks about the dramatic change in how customers interact with banks.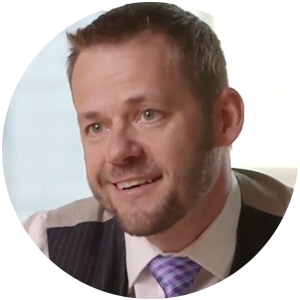 Global Finance: How is digital banking growing?
Jeff Marshall: Customers today have a greater demand for convenience and are increasingly choosing to do their banking online and via mobile. Currently, more than 90% of our products and services are available online. In line with consumer trends, we're seeing an increase in mobile activity, specifically through mobile transfers and e-transfer services.
GF: How does a strong digital presence most benefit banks?
Marshall: Our customers expect innovative, world-class digital banking solutions that make it easier for them to do business with us. Whether it's getting help through our Click-to-Chat program or providing paperless options, we're making our services simple and user-friendly. Digital technologies have also served as an excellent complement to our physical distribution channels.
GF: What elements make a strong website or mobile site for digital banking?
Marshall: A strong website and mobile website design is one that anticipates customer's needs. Our award-winning website and mobile site offer Live Chat, single sign-on, smartwatch support across all major platforms, and Google maps integration for locating the closest branch, to name a few.
GF: How are banks and financial technology companies (fintechs) coexisting when it comes to digital banking?
Marshall: Scotiabank has a dedicated team that is actively building relationships with the fintech community. Most recently, Scotiabank partnered with Kabbage, a leading technology and data platform that powers automated lending. Scotiabank is also actively partnering with universities across Canada, (such as) the Scotiabank Digital Banking Lab at the University of Western Ontario's Ivey Business School, which includes research projects addressing the impact of digitization in the financial sector.
GF: What role do social media play in most digital banking strategies?
Marshall: Social media has become a critical piece in the digital ecosystem and is measured via key metrics focusing on brand awareness, customer engagement and customer service excellence. Scotiabank also leverages social listening and high-level platform data (such as Facebook likes and Twitter followers) to inform dashboards for executives. Scotiabank's social media strategy is focused on executing our brand campaign, as well as philanthropic and sponsorship-based programs, focusing on key areas: customer service, contextual product information, always-on 'consideration' content, and community and promotional offers.