Global Finance explores the tech future of Payments and branding with Deniz Devrim Cengiz, head of digital banking at Türk Ekonomi Bancasi (TEB), (BNP Paribas Turkey)
---
---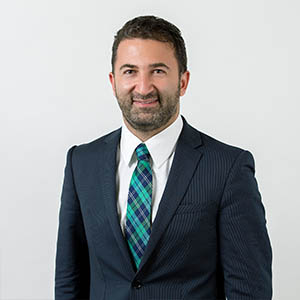 Global Finance: What are your tips for designing user interface platforms?
Deniz Devrim Cengiz: First of all, the interface must be consistent with a company's branding so it resonates with customers. Secondly, the interface must support the user experience without distracting from functionality. Lastly, it's important to follow new design trends—like flat design and material design—in user interface platforms. The key questions should be: Is the brand's character reflected through the app? Is the visual language of the app in line with the latest design trends? How fast and seamless is transaction/check out? How easy does the product make it for a user to come back?
GF: What are the main benefits of cardless cash ATM withdrawals to banks and customers?
Devrim Cengiz: Cepteteb [TEB's mobile banking platform] differs from competitors in that the entire design, development and execution of the platform was meticulously based on customer-first insights. TEB customers cited losing debit cards as a pain point in their banking experience and see carrying these plastic cards as a burden. So TEB leveraged its expertise in mobile technologies to offer cardless cash withdrawals from ATMs via mobile phones. Increased ease of use attracted more customers to ATMs, reducing traffic at the branches and shortening transaction times for customers. CEPTETEB was the first app in the world to implement this feature.
GF: What are your predictions on the uptake of wearable technologies, and how actively should banks be including them as remote channels?
Devrim Cengiz: Financial institutions should consider developing apps for wearables if they want to stay ahead of competitors. Forrester Research found that 21% of adults in Europe are tired of pulling their phones from their pockets; and 32% say they are intrigued by the prospect of a wearable device. Wearables may open up a new communication and marketing channel for banks, creating quicker and easier ways to make payments, check account balances, send alerts for trading updates, reward users with offers based on their location, and inform them of security warnings. In using wearable technologies, banks should aim at creating a more efficient method of interaction and authentication for their current services.
GF: How important is the Host Card Emulation to power banking apps for payments? And do you foresee increased banking HCE implementations?
Devrim Cengiz: Currently, mobile banking apps allow users to perform various types of financial transactions from their mobile devices, but not usually in-store payments, since traditional NFC [near field communications] solutions are very hard to implement and maintain. Host-based Card Emulation will let issuer banks add in-store payment capability to their mobile banking apps. It will be a key component to power mobile banking apps because users will be able to pay at any merchant that has a contactless POS [point-of-service] machine. Since HCE does not require a secure element, issuing banks don't need to deal with mobile network operators or mobile phone manufacturers. It makes it easier to implement HCE applications than traditional NFC solutions, which require a secure element. We think the number of HCE implementations will grow, thanks to its simplicity and flexibility.