Latin American start-ups are no longer playing the copycat game, but using new technology to address the region's unique problems.
Latin American Innovators 2018

Financial Innovator

BBVA Bancomer

Corporate Innovator

dr.consulta

Individual Innovator

Emiliano Kargieman
Innovative start-ups across Latin America are changing everything from consumer services and healthcare to satellite data-gathering and agriculture—and in the process, expanding access to banking, healthcare, even education and otherwise empowering ordinary citizens.
Examples abound. In healthcare, Mexican start-up Higea Technologies is producing portable and noninvasive sensors that help detect breast cancer. In fintech, Brazil's Nubank is taking a bite out of banks' business by offering a no-fee credit card. And Argentina's Satellogic is disrupting data-gathering around the world thanks to its constellation of eight satellites that cost a fraction of their traditional counterparts. Chilean-made, California-based food-tech start-up NotCo uses artificial intelligence (AI) to create vegetarian products—such as mayo—that taste just like their animal-based counterparts.
This is not say that replicators of well-tested business models don't thrive; but in Latin America, they usually morph into something else. Colombian start-up Rappi, for example, offers delivery of a wide range of items—from medication to clothes—in addition to traditional food delivery. The company operates in Mexico, Colombia, Brazil and Argentina and recently raised $200 million, on top of a 2016 seed round that included one of the world's most prominent venture capital firms, Menlo Park, CA–based Andreessen Horowitz. Amid many challenges—including the lack of access to local funding, bureaucracy and a sometimes complicated legal system—Latin America's innovators continue to challenge themselves to devise new solutions to old problems.
Brazil's hundreds of fintech start-ups may be the most developed start-up ecosystem in Latin America. However, for the first time last year, Mexico—previously, the second-largest market—surpassed its bigger sister by the number of such companies, according to Jose Bolaños, general partner at venture fund Variv Capital in Mexico City. "There are pockets of the country [that these start-ups cater to] that have not been served before, especially in retail, consumer goods and the financial sector," says Bolanos. "This is changing through fintech." With payment apps such as Clip and Señor Pago (Mr. Payment), the country's payment landscape—which had long relied on faulty credit-card machines and cash payments—is being transformed, says Juan Jose Roesel, founder of Combi, a Mexico City–based AI-powered program for innovators and entrepreneurs.
Banks aren't being left out. BBVA Bancomer—our choice for Financial Innovator-Latin America—is making the customer experience more seamless with ample digital offerings. BBVA scooped up payment portal Openpay in 2016 to increase its range of online payment solutions, according to the company's website. The bank allows account opening through its app, which is very welcome in a market where many errands still require physical presence. The bank offers several "one-click" products, ranging from loans to insurance, says Carlos Lopez-Moctezuma, the bank's head of new digital businesses.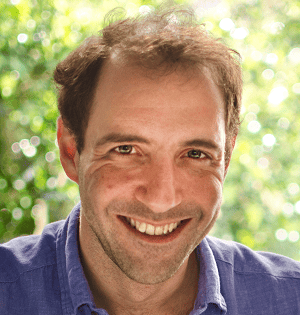 Among other innovations is BBVA Send, an app that lets clients transfer money with any cellphone number from their contact list. Customers can also pay multiple utility bills via cellphone using Multipagos Bancomer, and withdraw funds without an ATM card.
Innovations for Life
Vast numbers of people take advantage of financial innovations every day, but few appreciate how much they rely on other innovations, like those that help farmers keep livestock healthy or governments respond to disasters.
Emiliano Kargieman founded a company based on just such innovations. A mathematician by training, Kargieman never expected to become a kind of spaceman. He got into programming at an early age and started his first software company, focused on exposing security flaws, at 15. At 30, Kargieman left to start venture capital firm Aconcagua Ventures, but that pursuit didn't last long. "It was around 2007 or 2008, when social networks were still a new thing and most [ventures] I was looking at were trying to figure out how to sell better advertising,"says Kargieman. "I started thinking that there were real problems to solve." "Real" problems, in Kargieman's view, are problems "so hard they seem impossible to solve."
Such problems include securing water and energy for the growing population, and Kargieman thought it could be done through optimization of resources using data. After discarding ideas such as underground sensors and data-gathering by drone, he alighted on satellites, and founded Satellogic, an Argentine company specializing in Earth-observation satellites.
The only problem was their cost: $500 million apiece. "We needed to make devices that were 1000 times more cost-effective," jokes Kargieman. "I should have gone home then." Instead, the innovator scrutinized the devices' cost components and devised a way to significantly lower the price by deploying technology and optimizing size.
Satellogic now has eight satellites that have a range of applications, including disaster response, border security and precision agriculture. The latter allows farmers to optimize inputs, such as fertilizer use, for more sustainable farming.
The data feeds are currently available on a weekly basis, but the goal is provide them every few hours and eventually in real time within the next few years, says Kargieman. This would facilitate the company's goal of "remapping every square inch of earth" and expedite responses to disasters such as oil spills or shipwrecks, he adds.
"Our goal is for the information to be fused into the background of potentially every decision we make. You can be driving your car and have an app that allows you to see empty parking space thanks to the satellite data," he says. Key to this goal is the use of artificial intelligence (AI) trained to identify changes on the Earth's surface and to improve upon its own findings using machine learning.