CEO Nemeh Sabbagh talks to Global Finance about how Arab Bank combines careful management with innovation in a region facing a challenging environment.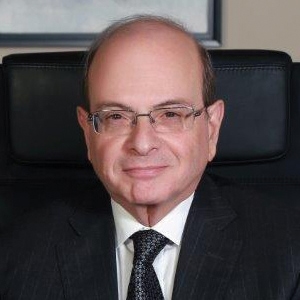 ---
---
Global Finance: What is it that makes Arab Bank the Best Bank in the Middle East?
Nemeh Sabbagh: Arab Bank is the primary financial gateway in and out of the Middle East and North Africa (MENA), and among countries of the region. Three factors account for this distinction. First, Arab Bank has the largest global Arab banking network, with over 600 branches in 28 countries across five continents. Second, we operate in almost all Arab markets, with a sizable presence in most of these markets. Third, Arab Bank has deep roots in the region, with more than eight decades of operation, earning credibility as a prudent, safe and successful bank. The bank is well positioned to continue enabling and supporting international companies to do business and grow in the region, and local companies to expand regionally and internationally.
The bank's resilience and success stem from a thorough understanding of the region, prudent practices and a well-diversified income stream. Thus, the bank has managed to constantly grow its business and profitability under challenging regional circumstances, while ensuring the safety of deposits, providing excellent service to customers and delivering steady returns to the shareholders.
GF: What are your latest upgrades in technology?
Sabbagh: We continuously invest in technology as a strategic priority in order to provide our customers with superior banking solutions. The upgrades include digitizing the customer-facing channels to provide a wide array of self-service banking options to our customers, automating our processes and enhancing customer relationship management through implementing intelligent analytics.
We have launched several new digital services to customers that aim at providing frictionless, paperless and near real-time services, including interactive ATMs and a finger vein biometric customer recognition solution at our branches, in addition to developing online cash management and trade finance platforms.
GF: What is your strategy for future growth?
Sabbagh: We will continue to build on our strong regional presence to grow our business across the MENA region and to deliver sustainable growth in profitability, while protecting the interests of our shareholders and depositors, along with providing excellent service to customers. Our strategy is underpinned by prudent operating policies, including sustaining high levels of liquidity, strong capital adequacy and high asset quality. We will also continue to improve our operational efficiency, to further support our organic growth in existing markets and to enhance our readiness to exploit appropriate new markets and opportunities, whenever they arise.