Hotels, airlines & airports
Tightened budgets and new technology have triggered a wave of innovation in the business travel industry.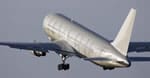 Take-off: Business-only airlines such as Silverjet are hoping to change the face of corporate travel
The business travel industry has undergone many changes in recent years. As businesses around the globe search for greater efficiency, it is often travel that is first hit when it comes time to cut the budget. And with the advent of new technologies such as web conferencing, airlines, hotels and conference centers have had to streamline themselves in order to compete for the corporate coin.
While there has been a resurgence in the corporate travel market recently—as many global economies have seen stable growth, and early-millennial travel fears have melted away—companies are changing how and when executives travel and what they expect for their dollar. Some, such as US firm Johnson Controls, have completely restructured their corporate travel programs. With supplier consolidation and more efficient negotiations and procurement, Johnson has saved millions of dollars on negotiated flight costs and has reduced air spending by 25% over 1998 levels.
Others are taking advantage of new technologies, such as web conferencing, to save their employees' traveling at all. E-conferencing has seen particular take-up for corporate events where face-to-face meetings are not essential, according to Bob Wise, vice president of strategic development and marketing at e-conferencing company InterCall. "They are replacing business travel with web conferences or audio conferencing when they can accomplish the same thing without having to be there." he says.
New technologies that add to the interactive nature of e-conferencing are also appearing, which could further crimp the business travel market. Within virtual worlds such as Second Life, for example, businesses have begun hosting virtual meetings, seminars, brainstorming sessions and analyst conferences where participants can create an avatar and interact with other conference participants. Sun Microsystems and IBM have hosted virtual investor conferences in Second Life.
The e-conferencing market is putting increasing strain on the traditional business travel market, and a number of companies are looking at ways to cut costs and provide more for less to corporate clients. A number of hotel chains are building up their mid-range business hotel portfolio and getting rid of higher-end properties.
The most dramatic change, however, has been in the airline industry, with the emergence of a number of business-class-only carriers. One of the earliest and highest-profile arrivals was Eos, a business-only airline that launched in October 2005 offering transatlantic round-trip flights for around $6,500. Interest among business travelers has been great enough that the airline now offers three daily transatlantic flights and is planning more in the near future.
The level of interest is also prompting competitors to enter the market. Earlier this year Silverjet, another business-class-only airline, took to the skies offering travelers business-class comfort with a premium economy-ticket price. Silverjet CEO Lawrence Hunt says the absence of economy-class seats allows his airline to offer much lower business-class fares. "On the legacy airlines, the business-class passengers are effectively subsidizing the 250 to 300 economy-class passengers on the same plane," he says. "If you take out the economy passengers, you can dramatically reduce the business-class fares. Our average round-trip fare between New York and London is around $2,000."
The trend toward business-only airlines is not confined to transatlantic routes. In Australia OzJet launched in March 2006 with a business-passenger focus. The group has a large business-only charter service and was originally touted as a business-only carrier, although it does now offer both business and coach passenger seats. Virgin Atlantic is also eyeing this growing market and hopes to launch a business-class-only service within the next 18 months between various international hubs in the United States and Europe.
In the traditional airline industry, there has been some modest growth over the past year: One recent survey put global flight growth at 5% for May this year over the same period last year. But many analysts are now expecting some softening of the airline market over the coming year. Kevin Crissey, an analyst at UBS, explains in a report, "With fuel prices looking like a headwind instead of a tailwind, we suspect airlines will have difficulty passing on fares, and we find meaningful margin expansion unlikely."
Denise Bedell